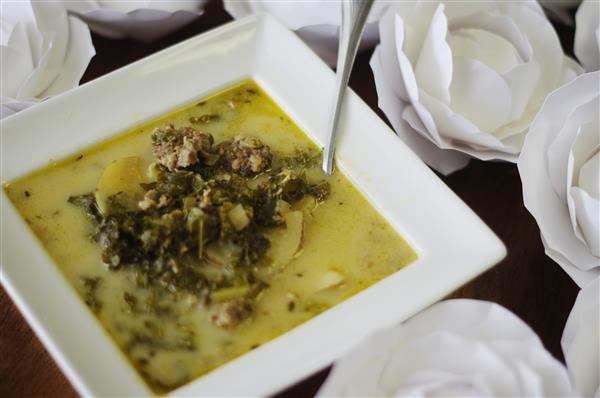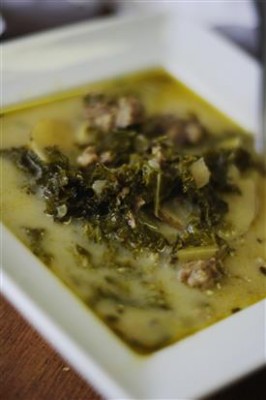 I am not a huge fan of The Olive Garden. There, I said it. I think there is much better Italian food to be had, even in Murfreesboro. But one thing they have there that I do happen to like is their Zuppa de Toscana, a soup with Italian sausage, kale and potatoes in a slightly creamy broth. Since I don't want to go to the restaurant for just soup, I figured it would be easy to recreate at home. Here is the recipe I came up with. It's very easy and makes a ton of soup. Enjoy!
Italian Sausage, Kale and Potato Soup
One medium onion, diced
One pound mild or spicy Italian sausage, bulk, not links
16 cups of chopped fresh kale, stems removed (seems like a lot, but it will cook way down)
Three medium potatoes, skins on, cut in half lengthwise and then sliced into thin half-moon slices
2 TBS olive oil
12 cups of good chicken stock (not broth)
8 cups of water
1½ TBS kosher salt
1 TBS fresh ground pepper
1 tsp dried thyme leaves
1 tsp Cajun seasoning (I use Tony Chachere's)
½ cup heavy cream
In large stockpot, heat olive oil over medium high heat. Add onion and stir till slightly translucent. Add sausage and break apart with spoon while cooking, stirring till sausage is browned. Add kale in batches, stirring till wilted, until all is added. Add potatoes, stock, water, and seasonings. Bring to a boil. Lower heat and simmer for about an hour and a half, till kale is completely soft and potatoes are falling apart. Add cream, stir and let simmer for 20 minutes. Serve with a crusty bread.