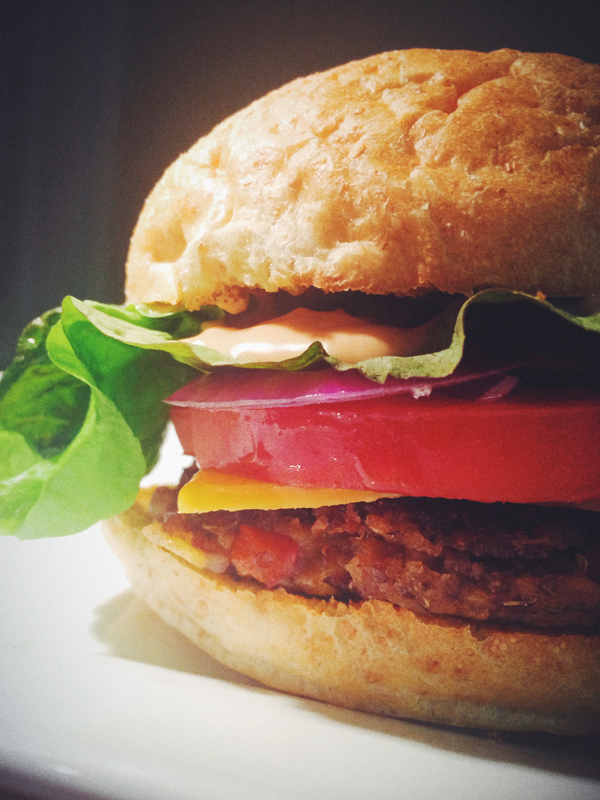 2 cups cooked quinoa
Two 15-oz. cans beans (any bean you like—I used a three-bean blend)
½ red bell pepper, finely chopped
1 cup of crimini (baby bella) mushrooms, chopped
½ small red onion, minced
1 small zucchini, chopped
4 tsp. Worcestershire sauce (vegan option: Bragg Liquid Aminos)
2 tbsp. of veggie bouillon paste
2 garlic cloves, minced
1 tbsp. kosher salt
1 tbsp. black pepper
½ cup of panko breadcrumbs
COMBINE all ingredients in large bowl and use clean hands to mash the beans into a paste. This will help your burger bind. Let mixture sit for 15 minutes.
FORM patties out of the mixture (If it is too loose, add more panko crumbs until mixture can hold a shape).
HEAT a few teaspoons of oil in a pan and fry patties until crispy on both sides.
SERVE on a bun with your favorite accompaniments and sides.