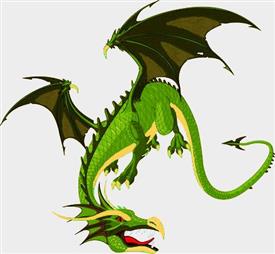 You'll notice that the weather is starting to get a little bit warmer. We can finally take off those heavy winter coats and start making plans to spend more time outdoors (I think "outdoors" is a video game. I keep hearing people say "Great graphics, terrible plot").
Anywho, the change in temp means it's time to do a few for the Brew Review, and just in time, too, because our first stop was at the Green Dragon Public House, Murfreesboro's own Tolkien-themed brewery, one that is shire, er, sure to make a splash in Rutherford County. The dream of Joe and Kimberly Minter, Green Dragon tentatively plans to open on the "Ides of March" weekend.
While still many moons away from having their own brews ready for an eagerly-awaiting audience, the Minters are looking to reintroduce the social component to the local bar scene by providing high-speed wifi in lieu of television sets—a move they hope will encourage discussion and discourage the hobbit, er, habit of solitary gawking at mobile devices that seems to have replaced crude jokes. The family-friendly atmosphere will also include a "hobbits only" kids bar, a kitchen for that second breakfast, a wine selection, and additional seating where the brewery equipment is located. The proprietors' goal is to continue the beer renaissance of Middle Tennessee by acting as a convergence point for  interaction and craft beer tastes. The Minters have declared that bad taste "shall not pass," so, by Gollum, visit the bar that plans on dwarfing mediocrity.
The Green Dragon Public House is located at 714-F W. Main St. For more information, check out their website or Facebook page.
On tap for the opening, the Green Dragon Public House will have eight beers on draught, plus lots more options in bottles. The following will be included in the rotation: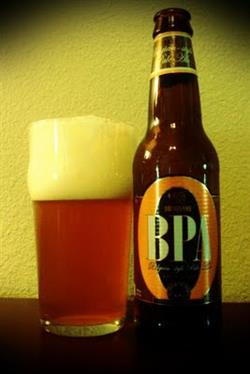 Black Abbey's The Special (3 stars) – Black Abbey is a brewery on which I still haven't made up my mind. Do I like it? The Special only offers a further trip into cryptic territory. It's spicy, but kind of one-sided in terms of taste. Also, it's a lighter-tasting dark beer, so processing that for the average drinker might be kind of weird. It could be recommended as a "starter" beer for people not yet bold enough to go off into the land of dark beers.

Ommegang Belgian-style Pale Ale (4 stars) – On looks alone, "Hello, nurse!" This is a beautiful looking beverage that pours with a thick, creamy head that sits above a gold, velvety body. I've been reading other reviews that say there's a hint of spice or citrus, which I actually didn't get, though this may be more apparent on a second pour. Not that you need any excuse to drink this fine beer.

Duck-Rabbit Nut Brown (4 stars) – With some of the funniest bottle art I've seen, Duck-Rabbit's selection has yet to hand me a bad beer. Not too many people can dig on a nut brown beer, but here we have another ambassador to foreign tastes. Slightly sweeter than most.
Green Man Brewery's Green Man IPA (4 stars) – Going for more of an herbal hoppiness, we have a cleaner IPA whose taste doesn't outstay its welcome. It's a stable beer, but one that you might have to be in a certain mood to appreciate.