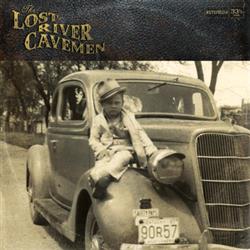 Formed nine years ago in Bowling Green, Ky., The Lost River Cavemen are a quartet with a hybrid of slipshod backwater jazz and rusty string-driven folk that has landed them gigs alongside J.D. Wilkes and The Dirt Daubers, The Delta Saints and Keller Williams. They are Michael McMillian on guitar and vocals, Geno Wilson on stand-up bass, Steven Stewart on fiddle and Joshua Riddle on drums. With one full-length record under the belt, 2011's . . . And the Circus Goes On, The Lost River Cavemen came forth with an eponymously titled sophomore LP last year.
"Warm Again" and "On the Road" are driven by tart, tactile strings that set a precedent for the record as a foothills sort of musical endeavor upset by the campy, horn-laden and percussive Spanish-influenced "Spidery Bite," with trumpet blasts amidst McMillian's humor-ridden and simultaneously forbidding tone. "Crow Hollers Never" reverts back to the style of the album's openers with a skipping acoustic rhythm with a melody crafted by strings patterned frantically across it. In this manner the album alternates, sharing a common vernacular if not actual instrumental style.
"Ace's Doowop" is a shoddy shot at the style the title indicates, "Dish Towel" is sort of early twentieth-century show music on which the horn reappears. "Dig the Mystery" is bookended with some cloudy call-and-response, and "Her Ghost Remains" is a beautiful sad drag (I'm in the sun, she's in the shade . . .).
"South Kentucky Blues" is the album's personalized pinnacle, the song that brings the new listener closer to the band's home, time and place, even if it is a tall tale. As McMillian admonishes in a tone not unlike Colonel J.D. Wilkes:
It ain't no fun in cuffs and shackles, son
Locked up with some assholes that you don't know . . .
Life's hard enough without jerks and such
So won't you all come down and join the family
Hear the album at thelostrivercavemen.bandcamp.com and keep your ears to the ground for another Middle Tennessee appearance.