Murfreesboro municipal elections will be held on April 15, with the early voting period beginning March 26. In addition to contests for three city council seats and three school board seats, Murfreesboro will choose a new mayor, as current office holder Tommy Bragg will not be running for re-election.
One of two gentlemen interviewed here—Ron Washington and Shane McFarland—will serve as the next mayor of Murfreesboro. Get to know their perspectives on the future of the town below, and contact them and other elected officials and candidates with your questions. Get involved. Remember, your government officials represent you.
Visit rutherfordcountytn.gov/election for election schedules, polling locations and more information about local elections.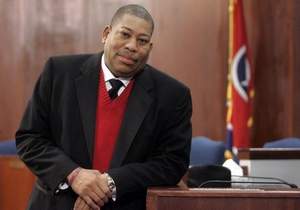 Ron Washington
ronwashingtonformayor.com
Murfreesboro Pulse: What is the biggest challenge facing Murfreesboro over the next 4 years and what is your plan to overcome it?
Ron Washington: The challenge will be continuing to manage our finances while still providing optimum service in a growing community. This includes continuing to update and implement our Major Thoroughfare Plan projects and following our Comprehensive Improvement Plan projects.
The city of Murfreesboro is in the process of getting a consultant to do a citywide land use study that will provide a blueprint for future growth. The northern sector is finally beginning to see more commercial growth while the western sector is prime for more residential growth with the construction of Veterans Parkway.
We must also not forget the older sections of our town, which are areas where I have a proven track record of interest in public safety and investments in the enhancement of residential housing, and working to establish neighborhood associations.
Creating good-paying jobs, providing quality of life amenities such as our parks and recreational opportunities, and properly training our public safety [officials] to perform at high levels all help to make Murfreesboro attractive. We consistently rank among the best places to live. As the economy recovers, we need to aggressively recruit new businesses and provide the services and infrastructure that make us attractive.
As mayor I will use my over 20 years of governmental experience and my over 30 years' utility experience to ensure that long-range planning is not only continued but enhanced.
How will you make Murfreesboro an attractive place to do business for large and small operations?
I will continue to work with our economic development engines like the Rutherford County Chamber of Commerce and MTSU to recruit jobs that provide adequate wages and benefits for our families while still promoting the establishment of the most cherished and important business sector: small businesses.
To do that, we must be investment friendly. I have been talking with our Planning and Codes departments for years about establishing something like an empowerment zone or something similar where some zoning and design requirements can be relaxed, especially targeting the older parts of our community.
There is still the Board of Zoning Appeals process, but something less expensive, less time consuming and less regulatory could be an incentive for small businesses and entrepreneurs to create new jobs.
We have a solid base of large, diverse and successful operations in the city and county, such as General Mills and Nissan, that provide strong examples for the city's recruitment efforts. As mayor, I will insist on strong city support for initiatives such as the chamber's Destination Rutherford that do an outstanding job of bringing in new jobs and providing the proper atmosphere for the expansion of existing businesses.
Quality of life is a key factor in attracting new businesses. Projects such as the proposed west side park, which I support, are important investments that the city can make to strengthen our economic development efforts.
How do you plan to accommodate the rapid growth Murfreesboro is experiencing?
By continuing to emphasize the long-range planning process for infrastructure and support services, along with working with both school systems to properly plan for future needs.
In my over 20 years of government service, and 30 years with Middle Tennessee Electric Membership Corporation, I have learned that there are many other factors that make this region attractive that Murfreesboro cannot control.
Many citizens may not realize that most of the major roads in our town are state routes and thus state controlled. Many of the state projects have been in the planning stages for over 20 years. The Broad and Memorial bridge project is one of them, as are widenings of Thompson Lane and Bradyville Pike. Those projects are prioritized and funded when available, but it takes a lot of behind-the-scenes effort from the mayor and council members, staff and our state legislators to assist the state with these projects.
Growth brings not only opportunities but also challenges such as more traffic. But the opportunities far outweigh the other challenges. We must continue to listen to citizens so that we truly understand their concerns and ideas, then work collectively to decide what action needs to be taken—or put on hold—based on the tax dollars available.
How do you feel about the city of Murfreesboro's $250-plus-million debt and the way it is structured? Would you like to see the amount of city debt rise or fall in the next four years?
We already anticipate the debt to fall some over the next few years. The city of Murfreesboro, for years, has received awards for its financial standing among government operations.
City Manager Rob Lyons and his staff know the expectations of the mayor and city council. We just had our audit review, and it was excellent for a growing city like Murfreesboro. Our debt is manageable. Through my involvement in the Tennessee Municipal League, I've heard from other city officials who marvel at our success in managing debt for a city our size.
Governments that have growth are going to have to borrow, but that borrowing needs to be looked at as an investment. Most citizens want optimum services without additional taxation, and we've been fortunate to avoid tax increases during my time on the council. Some residents want additional or enhanced services, but government can only do so much while remaining a good steward. I understand that and can see the bigger picture because of my state and national training through the Tennessee Municipal League and National League of Cities.
How would you handle situations where residents don't want to sell their property to accommodate city plans?
If you are referring to annexations, typically the city does annexations by request. If you are referring to condemnations, that's another issue. One of the unfortunate pieces of government business is condemnations. In these cases, some infrastructure, utility installations/improvements, road expansions and the like could not happen without this process. Being in the utility sector for many years, I know this well. It's painful, but I would hope that any project would be designed to do all it could to avoid condemnation.
On the flip side, there have been other city/county residents, for whatever future reason, who understand and embrace the new roads or whatever facilities are needed for future growth. Sometimes it's the choice between short-term pain and long-term gain, and it's important for city leaders to always keep the long view in mind.
What areas of town or city facilities do you feel are in the most need of repair and renovation?
I travel all over this town every day and I honestly don't hear many complaints regarding city infrastructure and amenities. Our street department, for example, provides high-quality service with maintenance and repair of streets.
However, there are some roads such as Bradyville Pike and Thompson Lane that are in need of reconstruction. Both of these projects are scheduled to be reconstructed soon by the state, as they are state-controlled roads.
I will also continue to work with our Community Development Block Grant program and Habitat for Humanity to address blight and disrepair of homes. During my tenure on the City Council I have been instrumental in addressing blight and the upgrade of streets and infrastructure in the older parts of town.
I plan to ensure that our Transportation and Planning departments look into a long-range plan to address the construction of sidewalks and other enhancements aimed at our increasing pedestrian and non-vehicle traffic. One of my major accomplishments other than the Patterson Park/Center expansion is the investment upgrades made in street landscaping, utilities, water and sewer, street lamps and sidewalks constructed during Phase I of the Maney Avenue project.
____________________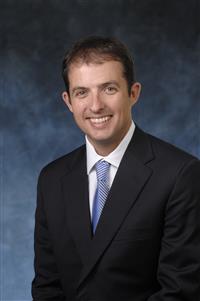 Shane McFarland
mcfarlandformayor.com
What is the biggest challenge facing Murfreesboro over the next four years, and what is your plan to overcome it?
Shane McFarland: Part of being mayor is being able to focus on several things at once. As mayor, I will take a global look at our city and make sure every item is getting attention. I see several areas on which we need to focus over the next several years. I will work to keep our neighborhoods safe and livable, focus on excellence in our schools, grow our economy and help create better jobs, and strive to improve the quality of life for every family.
How will you make Murfreesboro an attractive place to do business, for large and small operations?
I am a small business owner and deal with municipalities on a daily basis. I think the way we make Murfreesboro an attractive place to do business is simple: customer service. In my line of work, I have to provide excellent customer service. If I don't, I lose my customer.
City government should be no different. When someone deals with City Hall they should come away with a feeling that we want their business to succeed and that we are there to do anything possible to help. This philosophy has to come from the top down, and I will lead with a customer service focus. Our city staff and employees are second to none, and I want to provide them with the proper training to make their jobs easier. I will make sure that all businesses and citizens have the opportunity to get the best that the city of Murfreesboro has to offer.
How do you plan to accommodate the rapid growth Murfreesboro is experiencing?
The migration of people to Murfreesboro is something that is not new. I came to Murfreesboro in 1992 to attend MTSU, and never left. I made the choice to live and raise my family here. Murfreesboro is such an attractive place to relocate because of our quality of life. We have livable and safe neighborhoods, and under my leadership I want that to continue.
We have to look beyond right now; we must look at the future.
A big part of that is the start of our comprehensive strategic plan. It will give us a road map of where our city will head in the next 25 years. We will look at roads, schools, recreation, police, fire and many other areas. I will make sure Murfreesboro has a strategy that will ensure it continues to be a leader in quality of life.
How do you feel about the city of Murfreesboro's $250-plus-million debt, and the way it is structured? Would you like to see the amount of city debt rise or fall in the next four years?
I graduated from MTSU in 1997 with an accounting degree. In my mind all things must balance. Our first thing is to continue working with a balanced budget. A recent look at our city audit shows that Murfreesboro is very well managed.
This past year we spent $4 million less than we did the year before. We have worked the last 15 years without a tax increase.
When looking at our debt, I think that we must put it into perspective. The city of Murfreesboro currently has $1 billion in assets, with debt of $250 million, which leaves us with a 25% debt ratio. I want our debt to stay at a conservative percentage of our assets. We borrow money for roads, parks, fire trucks, schools etc. We pay our money back in a 10-15 year time frame and this allows us to have paid assets that are worth much more over time and save money on interest.
How would you handle situations where residents don't want to sell their property to accommodate city plans?
In all cases I think condemnation should be a last resort. As mayor, I will work with every property owner to try to avoid condemnation.
What areas of town or city facilities do you feel are in the most need of repair and renovation?
I believe the mayor should represent every area and section of Murfreesboro. Each area of town has opportunities for improvement. It is the mayor's responsibility to make sure older and newer neighborhoods receive attention when there is an issue.
We need to remember that what makes Murfreesboro special is its unique character and we should help promote and maintain that character and uniqueness.