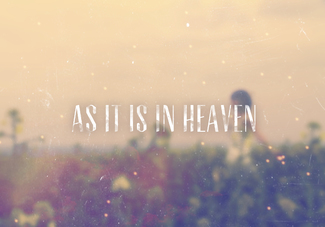 On his deathbed, the head of a religious cult makes one of the newcomers into the family the head of the organization. The new leader starts to change the way the church family operates, angering the dying man's son and causing dissent and grief among the cult members. Will his predictions of the end times come to pass? Or is he just another charlatan manipulating true believers?
Out of fear of spoiling the movie, I really don't want to give any other details to the plot. This is a minimalist motion picture that employs high-caliber production values and acting to effectuate a naturalistic story. You're really not going to appreciate this film until an hour or so after the viewing, when you pause and reflect on the ideas being conveyed. The story gives you just enough to connect the dots and fill in the picture for yourself.
The item to appreciate most about As It Is in Heaven is that it captures a piece of the South without being disrespectful, inauthentic or dependent on clichés. Polished and ponderous, these are the kinds of films the Southeast should be producing.