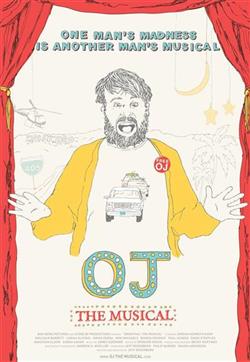 A thespian with lofty aspirations, Eugene relocates to L.A. to incorporate old friends into a new theater project. Agreeing to take a stab at it, the friends find themselves in Eugene's re-imaging of Othello that has famous athlete and infamous murder suspect O.J. Simpson as the sympathetic lead. Will the young director's latest vision come to life on the stage? Or will his dream and mental health unravel before the production's eyes?
It's funny, clever, absurd and, at times, pulls back to refrain from getting in your face. I found that admirable, but I don't think that people are going to get from this film what they were anticipating. Rather, the subdued humor and mockumentary style lend itself a tad more to The Office without being obnoxious, playing on the disappointments and reactions of the players. It's an entertaining little gem that doesn't mind playing the asshole at times, and can do so without being so over-the-top about it.
It's also a pretty solid directorial effort from Jeff Rosenberg, whose name you should remember. Something tells me we'll be seeing him pull crazier stunts in the future.