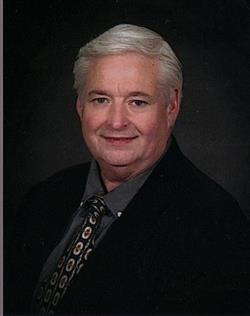 Avent Lane, a lifelong resident of Rutherford County, is seeking to serve his home county as the next Circuit Court Clerk.
"I realize that most people do not realize what the Circuit Court clerk office does and how it touches the lives of our county citizens," Lane explained. The Circuit Court clerk in 2013 managed a staff of 37, which processed over 48,135 cases and oversaw a budget of almost $1.2 million. "It is an important part of the overall court system that needs a mature, sensible, experienced leader in place," he said.
"I am dedicated to serving all the citizens with a fair and unbiased process providing best practices and the highest quality level of performance," Lane said. "I intend to ensure that the technology utilized by the Circuit Court clerk is reviewed and updated regularly to provide the control needed to manage the large volume of records and data needed to support the civil and criminal court system of Rutherford County."
Responsibilities include all filings, processing and final disposition of cases, which include several phases of the civil and criminal law procedures in the juvenile, general sessions court (civil and criminal) and circuit court (civil and criminal). The clerk also hires and manages chief deputies and several deputy clerks for the courts who perform all clerical functions of each court.
Based on his many years of experience, Lane said he is the most qualified candidate for the job. He has served in many leadership roles and he will bring to the position many years of related experience; he has served in the U.S. Navy, as a past sergeant with the sheriff's department, an elder and past chair of the property committee at First Presbyterian Church and a 25-plus-year volunteer with Uncle Dave Macon Days, including many years serving on the board and as chairman of judges.
Lane also has years of experience in management, quality control, quality assessment and information technology in the manufacturing and technology industry. Lane is currently a consultant in the audio industry, and a longtime professional musician who donates many hours to provide music and sound for numerous nonprofit events and fundraisers.
He and his wife, Marlene, have two locally educated adult children, Matthew and Mollie. Lane is a graduate of Central High School, and attended MTSU both before and after his military tour.
Lane invites voters to discuss concerns with him. He can be contacted at (615) 896-3518 or (615) 496-3527, by e-mail at aelane@bellsouth.net or online at facebook.com/aventlanecircuitcourtclerk or aventlane.com.
Early voting is July 18 through Aug 2. Rutherford County General Election is Aug. 7.