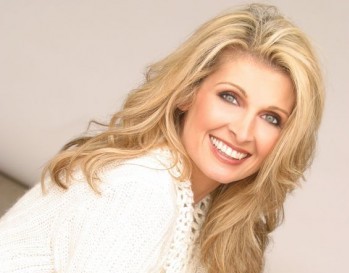 Country music vocalist Linda Davis will conduct a Stage Performance 101 Workshop in Murfreesboro on Saturday, July 26.  Students from the workshop will join Davis in concert that evening at the Patterson Park Community Center Theater, located at 521 Mercury Blvd.
Linda, who brings more than 20 years in the music industry to her workshops, offers the students an opportunity to appear in concert with her to enhance their own performance experience. Participants from the workshop include singing contestants from Generation for Creation talent contests and voice students from Music City Agency.
Eight albums, 10 videos and countless live performances around the globe with fellow artists Reba McEntire, Garth Brooks, Kenny Rogers and Brooks & Dunn make Davis a sought-after consultant and mentor for up-and-coming artists. Her daughter Hillary Scott is part of the successful contemporary country trio Lady Antebellum.
"My goal is to help each client feel comfortable in his or her own skin," Davis says. "The stage is yours to command.  It's not enough to just sing or play well; the audience wants to feel at ease with you. When you're comfortable, they're comfortable."
At each session (whether group or private), Davis provides critique and direction based on tried and true methods that have served her well throughout the course of her career. Realizing that each artist has unique abilities, as well as goals to consider, Davis gives advice to help each individual reach his own expectations and potential. The student should be prepared with tracks or instruments; wardrobe consultation is optional.
Tickets for the 5 p.m. concert are $10 for adults and $8 for seniors. Students and children ages 5 and under are admitted free. Ticket reservations can be made with Workshop Sponsor: Generation for Creation at (615) 890-7116. www.gfckidz.org.
Generation for Creation is a not-for-profit visual and performing arts program for children ages 7 to 17.