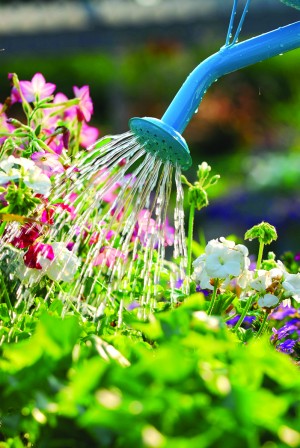 The summer days may be getting shorter but the gardens are producing and active with life. With planning, your garden can continue through the fall.
Fall Vegetable Planting
Now is the time to plant the fall crops. As the average first frost occurs on Oct. 15, any plants with a 60-day maturity rate should be planted by Aug. 15. Kale, collards, lettuce, spinach, oriental vegetables, cauliflower, mustard, cabbage, endive, Brussels sprouts, arugula, carrots, onions, beets and beans are the common vegetables that will produce a fall crop.
Master Gardener Richard Lee has a few suggestions for a fall planting:
– Assess your current garden. Pull up any dead or unproductive plants.
– Remove any insect or disease-infested material.
– Add a compost to your cleared area.
– Plant directly into the soil, placing the cool-season seeds twice as deep as they would be planted in the spring.
– Try planting the greens in the shadow of the tomatoes which are still producing.
Limited space gardeners will find mysquarefootgarden.net to be an excellent resource.
Monarch Butterfly Migration
From August through October, our area may be host to the migrating monarch butterfly.
"In order to ensure their arrival in Tennessee, monarchs need milkweed. It is their sole breeding habitat. Since GMOs are wiping out millions of acres of milkweed that used to grow in corn and soybean fields, we need to find other places to grow the monarch caterpillar host plant," states Linell, a local woman who is leading the local efforts to help the butterfly species.
The adult female who arrives in Tennessee lays her eggs on the milkweed leaves, and the leaves are eaten in the newborn's growing process, developing into the butterflies that return to Mexico. Eleven of Tennessee's native milkweeds are on the USDA's Threatened and Endangered List. The monarch needs our help.
"It is too late to start milkweed from seeds this year. Tropical milkweed is non-invasive and a favorite of monarch females," says Linell. Linell's milkweed plants are pesticide- and herbicide-free. She can be reached through facebook.com/MonarchMeadowWaystation or MonarchMeadowWaystation@gmail.com.
Farmer's Market Class Schedule
The Rutherford County Farmer's Market takes place from 7 a.m. to noon every Tuesday and Friday through October. Free, educational sessions are offered at 9 a.m. each market day and last approximately one hour. The market is located at Lane Agri-Park, 315 John R. Rice Blvd.
Aug. 5
Cooking with Kids
Amy Willis, Rutherford County Extension Agent
Introduce young ones to the joys of cooking. You will be shown how easy it is to make fun, healthy snacks with your little ones.
Aug. 8
Tomato Talk
Pat Whitaker, Rutherford County Extension Agent
Tips for selecting and preparing the "queen" of garden veggies. Whether you plan to preserve your harvest by canning, freezing or drying; come learn lots of tips and tricks to enjoy your garden's bounty (or what you buy at the market) all year long.
Aug. 12
Recycle the Rain
Katie Peay, Rutherford County Stormwater
The program will cover the importance of protecting our local streams by using rain barrels. Rain barrels conserve water while limiting the amount of runoff entering our water sewer system that ultimately ends up in the streams. Easy installation and maintenance of rain barrels will be discussed.
Aug. 15
Modern Meets Tradition
Kitty McLoud and Carmen Smithson
Demonstration on spinning wool, wool needle felting, hand quilting and other traditional arts. The quilting bees will continue demonstrations through noon on spinning wool, wool needle felting, hand quilting on a frame, and hand-pieced quilting to complement their show "Quilts in the 'Boro." The artisans will be available to answer questions and also offer hands-on instruction.
Aug. 19
Home Grown Bouquets
Carol Reese, CMG
Bring the outdoors inside by making your own quick and easy arrangements. Hands on!
Aug. 22
Fall Lawn Care
Mitchell Mote, Rutherford County Extension Agent
Will cover herbicide and fertilizer application for this time of year and in preparation for next spring. Getting your lawn ready for winter will increase your chances of a lush lawn in spring!
Aug. 26
Seasonal Eating
Mitchell Murphree, Chef, Five Senses Restaurant
Sample "Southern gourmet" dishes and pick up tips from one of our local professional chefs.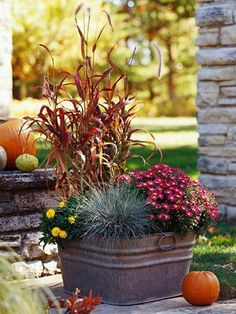 Aug. 29
Autumn Container Gardening
Barbara Mullins, CMG
Gardening doesn't stop in the fall! Get fresh ideas to spruce up your outdoor spaces.
Sept. 2
Spreader and Sprayer Calibration
Mitchell Mote, Rutherford County Extension Agent
The calibration of these tools ensures the appropriate amount of chemical is applied. No more guessing how much fertilizer or pesticides to use. Save money and the environment.
Sept 5
Harvest the Rain
Robert Haley, Murfreesboro Stormwater
Catching rain is a great way to cut down on watering costs. Learn to make your own rain barrels. A limited supply will be available for purchase in the $35–$40 range.
Sept. 9
Rainscaping
Katie Peay, RC Stormwater
Learn to create a rain garden to reduce flooding using native plants and conservation methods.
More information about the Rutherford County Farmer's Market, including a list of other upcoming classes may be found at extension.tennessee.edu/Rutherford. Questions about any of the sessions may be directed to extension agent Janie Becker at (615) 898-7710.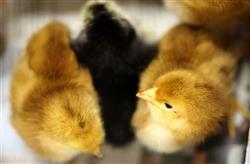 Other Lane Agri-Park Activities
In addition to the market and the classes, other activities of interest this month are:
Beekeeper's Meeting
Monday, Aug. 4, 7–9 p.m.
Auditorium
4-H Chick Chain Poultry Sale
Saturday, Aug. 9, 9 a.m.–noon
Livestock Barn
After the show, each pen of five Red Star birds will be auctioned off to the highest bidder. This is a great way to start a backyard flock of egg-laying hens at your house, or to improve the genetics of the flock you already have!
Quilts in the 'Boro
Aug. 15–16, 9 a.m.–5 p.m.
Community Center
$5 admission to the show
Free demonstrations include quilting, piecing, spinning, needle felting and more. For more information, visit quiltingbees.org/quiltsintheboro2014

Rutherford County Quilt Trail
Friday, Aug. 15
Cost $25 (includes transportation)
Quilters, historians and anyone looking for a pleasant day in Rutherford County, will enjoy viewing the painted quilt blocks which adorn several historical buildings and barns throughout our county. Visit web site at rutherfordquilts.org for more information about the quilt trail.
Grass Masters Lawn Care Academy
Aug. 13–16, 2014
Class time is from 6–8 p.m. nightly Aug. 13–15 and from 9–11 a.m. Saturday
morning Aug. 16. Call to see if there are any openings left in the class.
Master Gardener's Association Meeting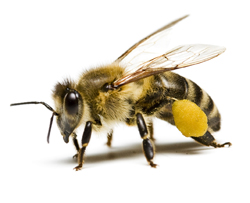 Monday, Aug. 18, 6:30–9 p.m.
Community Center
potluck and speaker
Beekeeper's Meeting
Monday, Sept. 1, 7-9 p.m.
Auditorium
All of the listed activities are at Rutherford County Extension/Lane Agri-Park
315 John R. Rice Blvd. For more information, call (615) 898-7710 or visit rutherford.tennessee.edu.
To sign up for the emailed UT Extension Newsletter specific to Rutherford County Extension office, visit extension.tennessee.edu/Rutherford/Pages/News-Releases.aspx.