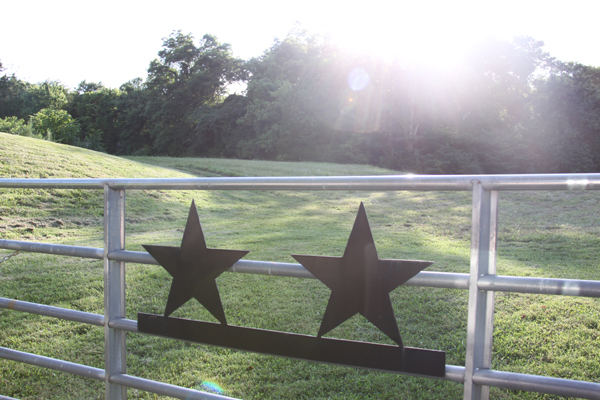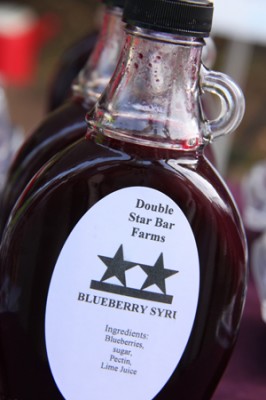 As do many Murfreesboro Saturday Market vendors, Rod and Maura White produce lovely squash, cucumbers and tomatoes.
But a quick look at their booth also reveals such products as watermelon salsa, blueberry and blackberry syrup, sprouts, wheatgrass and natural herbal bug spray, and the Whites say they are just now getting started.
"We like to experiment," Maura told a visitor to their farm, located just outside of Rutherford County in Auburntown.
She pointed out the thousands of asparagus plants growing just up the hill from their greenhouse, itself packed with herbs. Just outside of the greenhouse sit some laundry baskets filled with dirt (and lined with old copies of the Murfreesboro Pulse, in fact), which the Whites use to grow potatoes.
"Those are Russian fingerlings," Rod said, as Maura reached in the dirt and pulled out a small potato, no larger in diameter than a peanut. "They will get a little longer, but that's as big around as they get," he said.
Hence the "fingerling" name, evidently.
But if the potato consumer wants a larger spud, the White's farm, known as Double Star Bar Farms, also produces a red-skinned variety, as well as Yukon Gold, and even a potato that is purple, inside and out.
On a different section of the 241-acre piece of land grows the stone fruit orchard, including plum, nectarine and apricot trees.
Peaches are one of the specialties of Double Star Bar; the land contains about 170 peach trees of 12 varieties, but this year, said Rod, matter-of-factly, "We didn't get a single peach; there was a late frost."
Diversification: If peaches do not produce one year, perhaps the Whites will have a bumper crop of blackberries to fall back on.
They grow numerous varieties of blackberries at Double Star Bar as well.
"Apache are the best-tasting, I think," Rod said.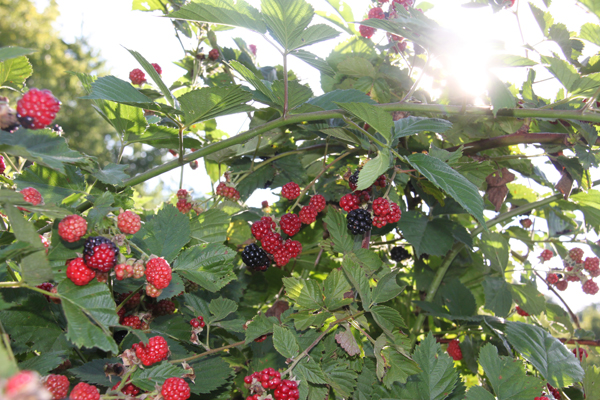 Need a sweetener for those berries? The Whites produce a very sweet herb called stevia.
"You can use it as a sugar substitute," Maura said. "We dry it and powder it."
Rod then pointed out a paw paw tree.
"They are actually indigenous to this area," he said of the paw paw, which bears a large green fruit containing a creamy, white flesh that many describe as banana-like; paw paws have never taken off commercially because they are so difficult to preserve, Rod said, but residents of the Southeastern U.S. have enjoyed them fresh for generations.
The Whites are also experimenting with cranberries and cascade hops, and have recently planted numerous hazelnut bushes.
"We're not growing them for the nuts," Maura said. "We ordered these hazelnut bushes because they have truffle spores in them."
It will be a few years before the truffles mature (and when they do, a truffle expert and his trusty truffle-sniffing dog will come out to Double Star Bar to carefully extract them from the ground), so for now the oyster and shiitake mushrooms grown there, along with all of the berries, basil, purple potatoes, stone fruit and asparagus, will have to hold you over.
For more information on Double Star Bar Farms, visit doublestarbarfarm.com, find Double Star Bar Farms on Facebook, check out the online market at stonesriver.locallygrown.net or get on down to the Murfreesboro Public Square one Saturday morning.