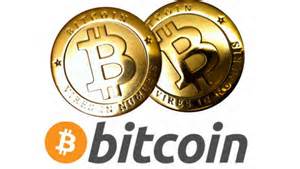 Bitcoin is a phenomenon taking the world by storm. However, most people either don't know what it is or understand it. Some have heard that the software-based online method of payment may even be "dangerous." This is far from the truth. Rob Fortney, the owner of Three Brothers Craft Brewhouse is the first business to transact Bitcoin at his business on the square. This is why his business is hosting a workshop designed to answer the questions you have about Bitcoin and just how this new technology is poised to upset the apple cart for small and big business alike.
Small Business Alliance of Rutherford County is hosting a "Bitcoin for Small Business Workshop" at:
Three Brothers Craft Brewhouse (on the Murfreesboro Square)
Tuesday, Aug. 26th, Tuesday 5 p.m.–7 p.m.
$25 per person (pre-registered)—includes a deli sandwich and a craft beer.($30 at the door if not pre-registered)
or
$10 for workshop only (No food provided and $15 at the door if not pre-registered)
to Register:  http://tennesseebitcoin.org/register  (please watch the short video describing Bitcoin)
Proceeds support the Tennessee Bitcoin Alliance, a nonprofit with the mission to bring awareness of Bitcoin to the state of Tennessee.
WHY:
Use Bitcoin as an additional payment method
Eliminate credit card fees
No chargebacks
Free or no cost to set up
Get free publicity
Attract and expand your customer base (Ask Rob Fortney about his "Bitcoin Launch Party" and what business was like on his first day)
There are many other benefits for using Bitcoin for your business but you will want to learn how and why.
LEARN FROM LOCAL BITCOIN EXPERTS:
What bitcoin is
How bitcoin works
Why you should accept it
Gain an edge on your competition—if you don't, they soon will!