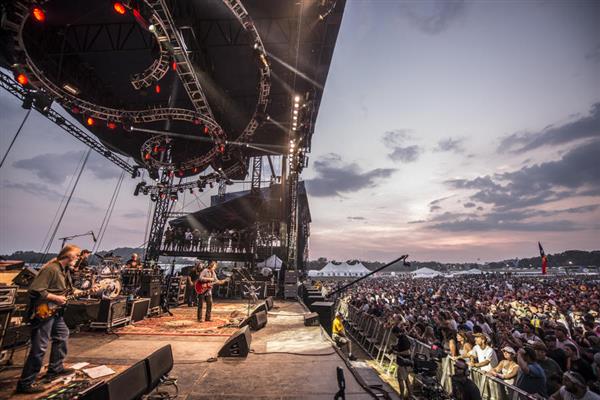 Lockn' (Interlocking Music Festival), Sept. 4-7, 2014, presents a one-of-a-kind, four-day music festival that mixes a transformational, environmental setting with diverse music under one outdoor roof at Oak Ridge Farm in Arrington, Va. The peaceful woods and soft rivers of Blue Ridge, in central Virginia, provide the setting for some of today's most dynamic musical performances while focusing on locally sourced food and sustainability lifestyles.
Lockn' promises live music being staged continuously between two main stages, with emphasis on one of their most important messages: "when something ends, another begins." This reminds us the spiritual importance of impermanence while appreciating live performances and respecting and protecting our planet. Lockn' extends a hand toward carbon offsetting (reducing greenhouse-gas emissions), locally sourced food, recycling programs and many other progressive initiatives.
Lockn' 2014's outstanding lineup, conveniently adherent for all music-lovers, welcomes String Cheese & the Gang (a tribute to Kool & the Gang featuring the String Cheese Incident), JT Taylor & Preservation Hall Jazz Band, Umphrey's McGee, Lettuce, Tom Petty & the Heartbreakers, Widespread Panic (with Steve Winwood sitting in), Wilco, Willie Nelson, The Allman Brothers and more. One of their biggest lineups features Bill Kreutzmann's Locknstep Allstars including Bill Kreutzmann, Aron Magner, Oteil Burbridge, Steve Kimock, Taj Mahal, Papa Mali, Keller Williams, Col. Bruce Hampton, EOTO and Tom Hamilton.
One of the outstanding attributes that resonated in my mind is Lockn's take on a special feature you typically only see at transformational festivals. Bikes are allowed and encouraged! Lockn' encourages exploring the 30-plus miles of beautiful bike trails the ensuing four days while frolicking around the campgrounds and expressing one's freedom to travel without using gasoline.
Bikes can be borrowed free of charge at the festival through Snowshoe Mountain Bike Park in partnership with Specialized Bicycle Components' "Test the Best" Demo Tour. Inhale fresh air and become a part of the outdoors with trails prepared by CAMBC (Charlottesville Area Mountain Bike Club).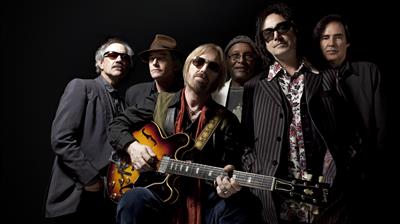 This year Lockn' also offers Backyard Revolution, a family-oriented recognition and appreciation of our country's cultural and agricultural heritage. Use natural, past practices from our fellow brothers to focus on simple, eco-friendly ways of life. Share this knowledge with the world while embracing the "pre-petroleum age" where sustainable options are likely and attainable with dedication and perseverance. Do what you can to make a difference on this planet!
To join discussions on reconnecting with our natural world and nurturing self-reliant communities, visit backyardrevolution.com.
Enjoy fun activities daily with Explore Disc Golf returning to Lockn' and six holes of The Mobile Disc Golf Experience. The onsite disc golf course is free to play all weekend long. For more information, visit explorediscgolf.com or innovadiscs.com.
ENO and Opal Yoga, offering daily yoga sessions at the Shakedown Stage again return to Lockn'. For more information on Opal Yoga, visit opalyoga.com/pages/home.
Just in case you thought you would not be submerged in enough Lockn' activity, Trinity Episcopal Church offers trips to a private swimming hole on the beautiful, scenic Tye River. For more information, visit facebook.com/waterlockn.
Active music lovers and musicians can check out Rockn' TO Lockn' this year. Flat Five Productions and Lockn' give fans a voice in choosing Virginia talent to showcase in their 2014 lineup.
This year, festival beverages, brewing companies, food, vendors and more include Barefoot Bucha, Nugget's Raw Kombucha, Blue Mountain Brewery, Lagunitas Brewing Company, Black Ink Art, Loose Lucy's, The Eden's Rose Foundation, Third Eye Pinecones, Wormtown Trading Company, Blue Ridge Pizza Co., Hippie Dips, Peace Love Taco and many others. You can expect to see inspirational non-profits such as Conscious Alliance, Habitat for Humanity, Recycle Life, United Plant Savers and more.
I have heard from many friends that Lockn' 2013 was one of the best festivals of the year. For more information, visit locknfestival.com, facebook.com/locknfestival or Instagram and Twitter @locknfestival.