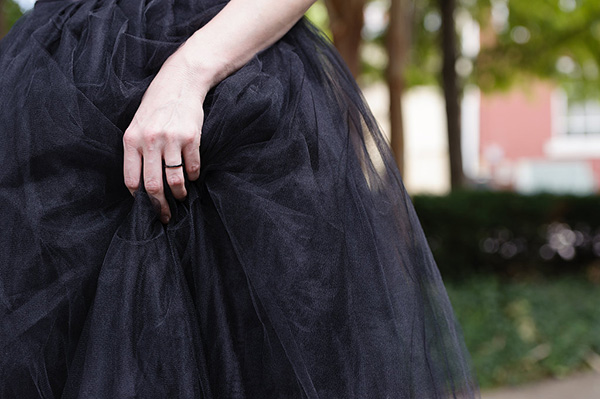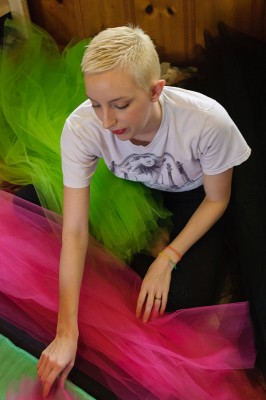 Murfreesboro artist and designer Liz Kelly Zook premieres her new line of apparel, "Unparalelled," this month. Zook says the collection was inspired by how she felt trying on a skirt she had made.
"I made this skirt on an impulse without a pattern or any idea of what I was doing (which is not important). What is important," said Zook, "is the feeling that I got when I put the skirt on. I can't quite describe it. I imagine it to be something similar to what a woman feels like when she tries on her wedding dress, except with the knowledge that I could wear it whenever I wanted to. I was blown away. "The more I enjoyed it," she said, "the more I wondered if everyone had something that made them feel as good as I felt in this skirt."
And so Unparalelled was born.
When Zook was 6 years old, her grandmother, whose mother was a seamstress with her own shop in downtown Kansas City in the '20s, sat her down at a sewing machine.
"With a very patient, guiding hand, my grandmother taught me how to slowly press the pedal with my foot and ease the fabric under the needle. I've been sewing in some capacity ever since. I was amazed by the entire process; from the first cut of fabric to the finished product. Even in college, I was a theater major, but my favorite part of the day was being in the costume shop, where I had a working scholarship."
At age 13, Zook began designing her own clothes.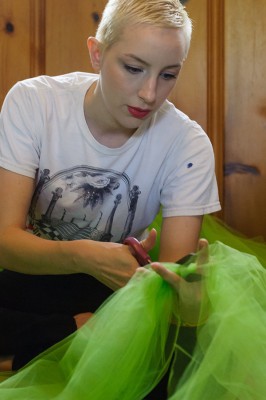 "I wasn't very good then, and, being from a small town in Missouri, I had no access to fashion designers or anything related. I made my own croquis. They were horrible. Eventually I got the hang of it, using templates that I made myself. For more than ten years I've had a multitude of people telling me that I should be a fashion designer."
However, the move to be a fashion designer never felt quite right for her; until now.
One of the most unique features of Zook's line is that she designed all of the fabric herself. She explains that the most important thing for her was offering items through Unparalleled that can't be found anywhere else, so all of the fabric is custom designed for this line and not available anywhere else in the world!
Unparalleled will make an online debut at imunparalelled.com on Sept. 12. Zook decided for this to strictly be an online premier because it was more important for her to focus on making a good product than worrying about a glamorous showing at a live event. She feels the same way about the seasons of fashion.
"I don't want to put out a new product that I'm not 100% on just because a million other designers are scrambling to make 20 new pieces every time the weather changes. I'd like everything that I put out to be something really wonderful, something unparalleled."
Eventually she would like to have some limited-edition pieces in major city boutiques, but hasn't given much thought beyond that to the future of her collection. She explained she would be happy just making other women as happy as she was when she first tried on the skirt that inspired this collection.
Don't forget to visit imunparalleled.com for its Sept. 12 debut on to see this exciting new collection, which will also be available to purchase through the site. Until then you can visit the site early and find sneak peeks and inspiring quotes.