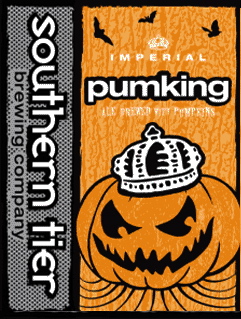 It is the season of the pumpkin harvest. As it arrives, it brings along with it a seemingly infinite amount of pumpkin flavored products. For those who are in the know, the best of all of those products is unquestionably the pumpkin beer.
A pumpkin beer is a beer that is brewed in one way or another with pumpkins. Since there are many ways to brew beer, there are thus many types of pumpkin beers.
Many of these beers are not designed to be "sessioned." This means that they are designed to be consumed in limited quantity, versus a "session" beer, which has qualities that would allow a drinker to drink many of them at a time. Usually this is because of density to alcohol ratio, or due to high levels of residual sugars or acidity. Pumpkin beers tend to have lots of malt, high levels of residual sugars and are spiced with bold flavors that can get tiresome to the drinker. Typically one, two or three pumpkin beers in a night is all that a person would want to drink, even if they planned on drinking many more beers. Obviously this is according to individual taste, but for the average person, a few pumpkin beers in a night is all you would want. That said, I and many people enjoy pumpkin beers greatly and add them to my fall beer selection on a fairly regular basis. Some of the pumpkin beers are particularly amazing and are worth even a skeptic's time.
To test the beers, I poured small amounts into glasses (about 2 ounces), and tasted them against other beers. In this way, I was able to taste them against each other without being influenced by being drunk. Although my taste buds were absolutely influenced as the testing went on, the winners and losers were clear. There was a large group that I would say was good, but was very difficult to place into a rank. Because of this, the middle ranks were much more murky than the top and the bottom ranks. Within the middle category, favorites could be, and should be, picked based on a drinker's preference for certain types of spices over others. Typical spices and flavors in pumpkin beers are pumpkin, nutmeg, clove, cinnamon and caramel.
Most of these beers can be bought anywhere from your local grocery store to your local beer and tobacco mart, although a few of them might be easier to find in a liquor store due to their high alcohol content.
Without further adieu . . .
1. Pumpking by Southern Tier Brewery
The clear winner of the contest is the Pumpking, a beautiful golden and lightly copper colored ale with a smooth and balanced flavor profile. This beer is light enough that several of them could be consumed in a night, assuming you could manage the 8.6% alcohol content. This beer is delicious and has a nice pumpkin flavor without any huge spices overwhelming it.
2. Warlock by Southern Tier Brewery
This pumpkin stout took second place for me due to its excellent balance of pumpkin, malts, and rich density. Southern Tier really nailed the pumpkin flavor, and they use the same pumpkin infusion in the Warlock as the Pumpking. The similarities are readily evident when comparing them side by side although the stout is a significantly different beer than the ale. The Pumpking and the Warlock could probably be interchanged as No. 1 based on whether you like lighter (medium bodied) beers or heavier beers.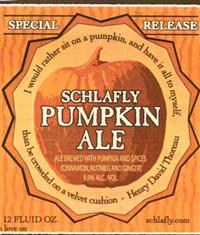 3. Schlafly's Pumpkin Ale
This excellent copper-colored beauty is one of Schlafly's many amazing beers and seems to squarely sit at third place on the list. It has a nice creamy malt and a bit of hop with 8% alcohol. Slight spices of nutmeg and cinnamon really creep into the flavor of this one, although nothing stands out dramatically. It is a beer that you could easily drink two or three of without your pallet being saturated or feeling overwhelmed.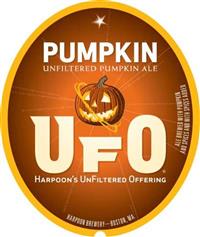 4. UFO Unfiltered Pumpkin by Harpoon Brewery
At this point in the beer list, many of the contenders start to become similarly good. It was very hard to rate these in any order, so this is where I just have to pick my favorites. This beer stood out to me due to its unusual unfiltered body. That means that some of the yeast and other parts of the brewing process remain in the beer. The result is an excellent creamy texture that some people will find very appealing while others may not like much at all, a nice balanced beer with great flavor and a hint of special mouth feel.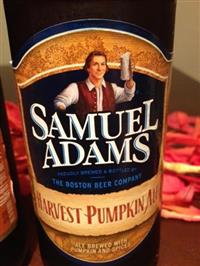 5. Sam Adams Harvest Pumpkin
I went into the tasting of this beer not wanting to like it, as it is from Sam Adams which has such a presence in the beer world that it is almost omnipresent. As such a standard setter, I have a tendency to dismiss Sam Adams as not producing really world class beers. On the other hand, as a commercial craft company, Sam Adams has done a huge amount for the beer community and has achieved its success because when you really get down to tasting the beer, it is consistently good. This pumpkin ale is no exception, and is clearly the most "session" oriented beer on the entire list. It is exceptionally balanced with a richness to its malt that comes across with a bit of smooth grains. It is not sweet and doesn't have any significant peaks in its spice profile. If I was planning on drinking a 6-pack of any pumpkin beer in one sitting, this would be the one I would recommend, even though it might not be a favorite for a single and might lose to some of the lower ranked beers within that context.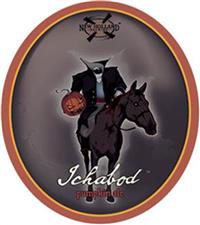 6. New Holland Ichabod
New Holland is a beer company that recently came to the Tennessee market from Michigan. They produce some solid beers and this is an example of one of them. This is the first beer on the list that starts to exhibit some real peakiness in its spice profile. With some serious nutmeg and cinnamon on the front end, the Ichabod has a subdued and slightly creamy pumpkin taste that is also permeated by a clear and defined flavor of hops. It got my attention and takes the 6th position.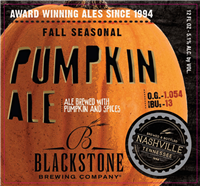 7. Blackstone's Pumpkin Ale
Nashville's own Blackstone Brewery produced a winner here with this Pumpkin Ale. I really enjoyed this balanced beer. It sits in the upper end of the mid-level pumpkin beers and should be given a good sampling by any pumpkin beer fan. Plus this is the home team . . . so root, root, root!

8. Flat 12 Flat Jack Pumpkin
This interesting pumpkin brew from Indianapolis really has something special about it. It has a dramatic spike in the cinnamon and nutmeg flavors and has a solid taste of pumpkin through it. I don't think I could drink more than 2 of these in a night, but as a single, I really liked it.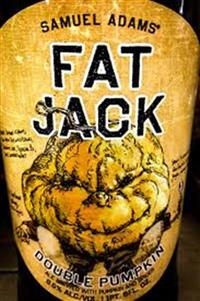 9. Sam Adams Fat Jack
This is Sam Adams high alcohol pumpkin offering. It has a richness of malts that is significantly more intense than the regular Sam Adams Harvest Pumpkin. It is a very full beer with hints of spices that bombard your taste buds and subsequently leave you wondering who you are due to its double pumpkin blast and 8.5% alcohol content.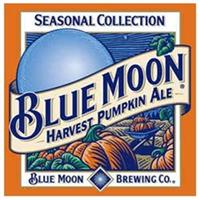 10. Blue Moon Harvest Pumpkin
Blue Moon is another company that craft beer drinkers love to hate, but this pumpkin beer makes it hard to dislike anything at all; Especially after you had 6 of them. Another sessionable brew from a large scale commercial craft company, this beer is balanced without any peaky spices. It has some spices though, but this beer isn't as rich in flavors or malts as some of the other competitors and is a solid choice for someone wanting to drink several.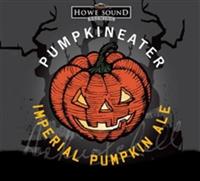 11. Pumpkin Eater by Howe Sound Inn
This is a ridiculous beer. It should not be approached lightly. It has a huge amount of flavor to it with lots of clove, cinnamon, roasty pumpkin, along with an almost sour flavor that reminded me of whiskey barrels. It is seriously intense and tips the ABV charts at 8%. Expensive and unique, this beer is for a more advanced level beer drinker.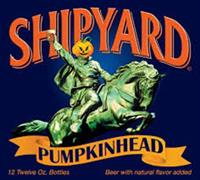 12. Shipyard Pumpkinhead
This is the beer that begins the list of beers that I wouldn't really recommend unless you have specific preferences for them for whatever reason. In my opinion, this beer tasted like a soda, with huge caramel flavor over a subdued pumpkin taste with a light bubbly body and a significant sweetness. I think I could probably only drink a small amount of this type of beer. However, some of the people that tasted this one with me really liked it (girls), so if you are the type of person who is a girl, has a taste for sugary non-beer concoctions, or who likes to hang out with girls who are drunk and sugared up, this is a perfect beer for you.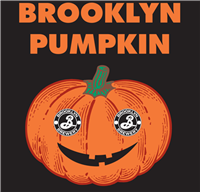 13. Brooklyn Post Road Pumpkin
Brooklyn's pumpkin offering really was hard to deal with for me as it was just plain under-whealming from a brewery that I absolutely love. Perhaps making this beer 13th is a bit of an over reaction from me, but I just expected more. The flavors have nothing bold or unique about them. You can taste a little pumpkin and slight spices tucked into its light to medium body; which might make this a decent session beer, but it wasn't at all impressive. Boo.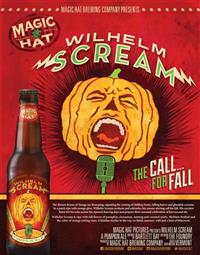 14. Magic Hat's Wilhelm Scream
This beer wasn't bad by most standards, and its flavor balance was actually decent, but it wasn't good by anyone's standards. A truly "meh" beer which is brought down in rank by its funky acidity and odd smell. I think they used the wrong type of yeast in the brewing of this beer because it had a sour smell that wasn't really working with the pumpkin and spice flavors. Fans of this beer can scream all they want, but that doesn't stop it from obtaining its position among the worst.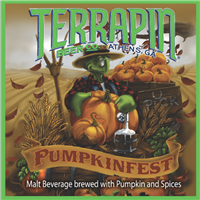 15. Terrapin Pumpkinfest
As a Terrapin fan, this was another disappointment which was hard to deal with. Like Brooklyn's Post Road Pumpkin, they should have done better. Beers like this must have had little importance placed on them at the brewery. I would imagine some fat cat executive at Terrapin saying something like "well, we better put out a pumpkin since it's the season." I don't think they understand that when they make beers that don't live up to their historically decent standards, it actually matters to drinkers. Terrapin has been doing this with a number of beers it seems. I don't know if they changed ownership and then changed standards, or they are just eating too many habaneros and have lost all their taste buds. It is one or the other. It should be noted that this beer and the ones above it are all worthy of drinking despite my blathering. Below this point, drink at your own risk.
16. Jacko Traveler Seasonal Shandy
Well, here we are, hangin' at the bottom with Jacko who is a sad, sad pumpkin concoction. This is another beer like the Shipyard which is designed for people with questionable standards about their beer. Fortunately, unlike the Shipyard, Traveler at least gave us warning when they told us in the name that it wasn't really a beer. A shandy is traditionally a mixture of some kind of fruit juice (lemonade is normal) with a beer. This can be excellent if done well and I would recommend mixing your own shandies in the summer (grapefruit and lemonade with high quality lagers from Germany are best). In this case though, I don't know what they mixed with their beer, but it is not good. It tastes and feels very similar in all ways to a soda with even more sweetness than the Shipyard. I only managed a few sips of this extremely bubbly concoction before feeling a bit of queasiness in my stomach. Of course if you are someone who likes sugar-induced diabetic comas, stomach aches, being hung-over or gaining a hundred pounds due to consumption of massive amounts of sugar . . . this is the drink for you.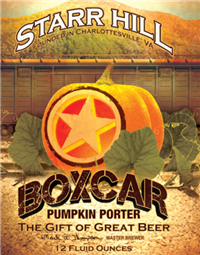 17. Starr Hill Boxcar Pumpkin Porter
And last but absolutely last; The clear winner of the loser position was this disturbing porter. I don't know what went wrong because there were so many wrong things about this that it was impossible to pinpoint what the problem was. The end result was an immediate impulse to not drink any more. Although this is actually a real beer, unlike the sweetened concoction that just barely beat it out, it is absolutely foul and even loses when compared to consuming such awful things as castor oil or pickled squid (how do you even?). This stuff made me want to vomit.
Good luck, beer drinkers with your pumpkin brew selection. I hope this helps. I would have included more, but the beers selected were for the common man's budget. Please comment and complain about my obviously perfect opinions on this subject below. For donations to my beer testing fund, please take brews or money to the Pulse headquarters.