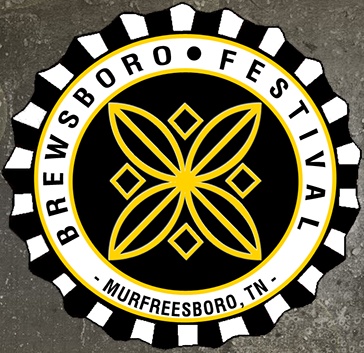 The time-honored and worldwide tradition of celebrating the great month of October has come and gone, and with it has passed one of Murfreesboro's most entertaining events: Brewsboro! Known more widely as Oktoberfest, the event marks the German tradition of a 17-day time period when Germans toss work, home life and brain cells aside to party like there is no tomorrow. Known for its attendees' ravenous consumption of beer, a typical Oktoberfest celebration in Germany involves the consumption of a total of 7 million liters (1,849,204.37 gallons) of frothy brew.
Here in Murfreesboro, Brewsboro, while only lasting part of one day, certainly carried some of the spirit of joy the great German festival is known for. The fourth annual Brewsboro was held on Oct. 11 and was located in a fenced-in area in the parking lot of Belk at the southern end of The Avenue. Admission prices were $30, although there was a reduced rate of $20 for designated drivers, and at this event, designated drivers were absolutely necessary.
Although beer flowed only by the ounce-full into tiny cups provided with the price of admission, with 27 breweries represented and refills not begrudged, it was easy to find yourself buzzed, or worse. As the day moved on and a cool drizzle of steady precipitation began to fall, it was obvious that neither the small portions nor the rain were not slowing people down from partying.
During the earlier part of the event, live music from the local band Mize and the Drive directed the atmosphere while people milled about. With food available from the local Batey Farms as well as Nashville Street Tacos and Boutique Burgers, the atmosphere and mood was perfect for fun. Fine cigars were available from the Humidor, and smokeless tobacco products were available from Saffire as well as Vape Crazy. As the day wore on, a DJ took over music duties from the band and a large crowd formed and danced in the rain.
Of course, at the Brewsboro, beer was the main event, and some truly excellent displays and breweries paid us a visit. In order of position sampled at the event (not ranking);
1. Sweetwater – From Atlanta, Ga., this excellent brewery might as well be local. Sweetwater was one of my favorites of the night and offered two classics and one newer selection from their list of excellent brews. At 6.2% alcohol their IPA and at 5.4% their 420 pale ale kicked off the night with a delicious bang. Sweetwater IPA is one of my go-to beers and should be on your list to try if you haven't.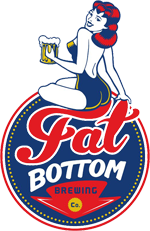 2. Fat Bottom – A relatively new brewery from Nashville, these guys have progressed quickly and have canned beer available locally. The quality is excellent as well and has me excited for their future. Their two big sellers are the Ruby Ale, which is an excellent red ale at 5% alcohol, and their IPA at 6%. The IPA has an excellent balance of cascade and pacific hops tucked under a medium malt body. Watch out for these beers and this brewery. They are doing things right.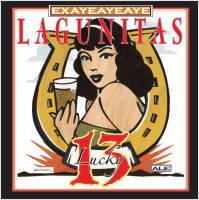 3. Lagunitas – If you enjoy pale ales or IPAs, you should absolutely taste some beer from this fine craft brewer from Chicago. They are an established brewery with a large selection of both lighter and heavier brews available. Alcohol percentage ranges from low 5% to upwards of 9%, so be careful with some of their brews. At the Brewsboro, they brought out their IPA, Pale Ale and Little Sumpin' Extra, which checked in at 7.2% alcohol and yet was absolutely delicious. A personal note to Lagunitas: Bring your Lucky 13 back and sell it in 12 packs in the can please.
4. Sam Adams – The classic American brewery is commercial craft beer at its finest, and they have been relentlessly putting out great beer since 1984. If you typically drink lighter domestic beers and want to make a transition to a higher-grade craft brew, Sam Adams is a great place to start. They make so many great beers, though, that it may be a little daunting for the new drinker. But, at Brewsboro, the consistently high quality of their classic Boston Lager, along with their Rebel IPA and their Oktoberfest brew, showed the versatility of this fine brewery.
5. Blue Moon – Another commercial craft brewery, Blue Moon is known for their Belgian white which was on tap at Brewsboro along with their Harvest Pumpkin. Of course the Belgian White (which is often served with a slice of orange) carries a nice hint of citrus while the Harvest Pumpkin blasts rich nutmeg tastes at you. Blue Moon's offerings were not brews for people looking for middle-of-the-road beer taste. In my opinion these brews are good for attracting new drinkers away from bad beers, but they don't offer much beyond that.
6. Leinenkugels – Brews for people who like Blue Moon but want even more extreme flavors. Their Orange Shandy is similar to Blue Moon's Belgian White while successfully presenting even more orange-y citrus taste. Another brewery that I might share with my aunt who drinks Coors Lite but wants to try something different.
7. Pabst – The Brewsboro website says these guys make over 30 different brews, which is funny, because even the guys working the booth had never tried anything beyond their universally available Pabst Blue Ribbon Lager. These guys were having a great time but they really had no idea what I was talking about when I asked about the 30 brews suggested. I think it was all a big joke. Regardless, their beer remains bad and extremely cheap. Relative to its cheapness, some might argue that is a bargain; I would argue that that person is a confused hipster.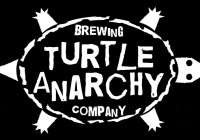 8. Turtle Anarchy – Local brew! Woo-hoo. These guys are moving (or have moved) from Franklin to Nashville and are another local brew that people should be excited about. They are not afraid to test new waters in their brews and are known for some great darker beers. At the festival they brought out their Set Phasers to Squash and their What the Fudge on their special reserve tap. Set Phasers to Squash was an interesting pumpkin beer with creamy flavors of honey, coriander, nutmeg, cinnamon, and of course pumpkin. What the Fudge brought a blast of chocolate and coffee and is very similar to Turtle Anarchy's hit beer called Portly Stout. This beer is big and dense. With cocoa nibs from Nashville's own home-grown chocolatiers Olive and Sinclair, Turtle Anarchy is doing huge stouts correctly. Watch for them to start canning beers by 2015.
9. Lexington Brewing and Distribution – These guys grew quickly on the success of their Kentucky Bourbon Barrel Ale, and have since added quite a few more brews to their offerings. At Brewsboro, they offered their Bourbon Barrel Ale, which tips the charts at a massive 8.2% alcohol and yet remains palatable with a vanilla sweetness. This beer has grown quickly in popularity because it is rich in malt, slightly sweet, and packs a massive punch. Their IPA was also offered and at 6.5% it was also no joke.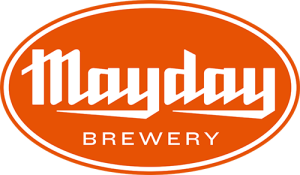 10. Mayday – A really, really local brew! The 'Boro's own Mayday brewery brought out an impressive selection of brews and a friendly crew. Their offerings included their Evil Octopus, which is a medium-bodied India Black Ale, their Angry Redhead which is a smooth red with a nice malt base, their Boro Blond which is a light bodied brew with a hint of citrus and hop, and lastly their Velvet Hustle, which is a big bodied malty pale ale with very light hops. Mayday has grown quickly and really has some excellent tasting beers. Hopefully we will see some canning from them in the future as well as some beers that pack more alcohol in relative to their malt base, as their beers tend to fill you up without getting you drunk. Sometimes that is exactly what the doctor ordered, though, so if you haven't tried Murfreesboro's own brewery yet . . . do it now! Just head to the brewery and sample all their brews. Also on Thursdays you can head over to the brewery and check out their special small batches, which rotate each week.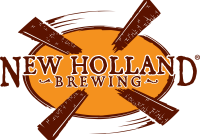 11. New Holland – A recent newcomer to Tennessee from Michigan, New Holland brought out only two brews out of their vast selection to this event. Their Mad Hatter IPA at 5.8% alcohol was one of my favorite IPAs of the night, and their Ichabod Pumpkin Ale also was excellent. If you haven't already, I highly recommend giving New Holland a taste.
12. Woodchuck – Not beer. This booth was populated by streams of women who wanted to drink the sweet apple brews from Woodchuck. I sampled their Hopsation, which tasted mildly sweet with a crisp apple bite on the edge, and was actually oddly impressed. But as I was drinking my tiny mug, several ladies came by and were rather disappointed at how it compared to the other brew that Woodchuck had offered earlier in the day, which had been completely tapped out. The ladies' complaint was that the Hosation was not as sweet as their other offering. I'm not quite sure how many of them went home with stomach aches, but I bet that would be a good poll to take.
13. Jubilee – At 5.5% alcohol, Jubilee's only brew, called Randy's IPA, was very nice. It was a nice clean IPA with a light copper red body. And the greatest thing about this brew is that it was designed from the ground up as a charity brew. Get drunk on Randy's IPA and part of your beer's cost is funneled directly to Oasis Center Charity in Nashville. A good beer for a good cause. Nothing wrong with that.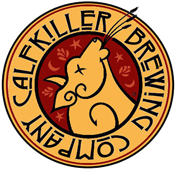 14. Calfkiller – These guys win a few awards for the night. First, they win the most awesome tap handle award, as all their tap handles were interesting and appeared to be handmade/homemade. Next, they win the award for the most attractive booth. With flamboyant personalities and awesome colorful shirts in combination with a great energy, these guys were doing presentation right. Their beer was good too. Although they apparently ran through several kegs before I even got there, their Brown Recluse, The Dead Horse and The Beacon were flowing when I arrived. All three were good and worth drinking. Their Beacon is brewed in conjunction with Yazoo and is a direct statement to the Tennessee taxman that the state's tax laws relating to beer are overbearing and ridiculous. They believe that Tennessee law directly interferes with business and that the state is shooting itself in the foot by limiting the potential for large numbers of craft brewers to grow here. As there is a nationwide trend toward craft brews and away from large scale domestics, Tennessee is doing a disservice to its own population and limiting its potential tax revenue with overbearing and asinine rules and taxes that limit growth in this industry. (Viewpoints expressed in previous statements may represent the author of this article and may not be entirely representative of Calfkiller personnel). Well, Calfkiller is great. Keep an eye out for them and give them a taste if you see their brew out and about.
15. Yazoo – Apparently Yazoo ditched the 'Boro event and went to Nashville's event instead. Losers, I say. And you get a bad review for it. Your beer is mediocre at best and more commonly bad. The only remotely decent thing you offer is your Sly Rye Porter, but I would put money on virtually every other local brewery being able to make the same style beer 10x better than you. You are bad and you should feel bad.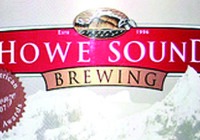 16. Lipman Distribution – Lipman, while not a brewer, still brought us two great beers, including possibly my favorite of the night. The beers were the 5% alcohol Oatmeal Stout from Howe Sound Brewing, and the 7.5% alcohol Salty Scot from Parallel 49. Both of these beers were unique and excellent. The Salty Scot was salty with a undertone of caramel smoothness that just felt great together. At 7.5% also, the Salty Scot is worth a taste or two. On the other end, the Oatmeal Stout from Howe Sound was just phenomenal with a excellent balance of density and creamy texture. It reminds me somewhat of the qualities of the Sammy Smith Organic Chocolate Stout, but is even better. Although this is an expensive beer, for people who want a sure bet this is worth the cost.
17. Blue Pants – From Madison, Ala., Blue Pants brought their Spare Pair, which they said was a "spring pale." It didn't taste much like a spring beer though, as it had a dark red color, tons of malt, and a slight hop. A decent tasting beer but badly categorized. Their Tuxedo Black, on the other hand, was a bit light for a black IPA, but also excellent for a black. Off the tap, I can fully recommend this beer. Their Amber Waders was excellent and worth a taste.
18. Abita – This brewery from Abita Springs, La., has consistently put out quality commercial craft-grade brews for many years now. Their Restoration Ale, Andygator and Turbo Dog are three of their classics and already have many fans nationwide. All three are great quality for the cost and entirely worth even a beer snob's time if he was on a budget. Great brewery that anyone from a Bud Lite drinker to a Zombie Dust drinker could enjoy.
19. Finch's – From Chicago, these guys bring us a number of excellent canned beers that are just great. Their Wet Hot American Wheat at 5% is a decent wheat IPA with a creamy overtone to a nice bright hop. On the other end of the spectrum was their Hardcore Chimera, which, at 9% alcohol, is just as hardcore as you might imagine while still being rather subdued compared to many other imperial IPA options. The hops are lighter than expected and the malt is nice and big while still not being overbearing. Overall and excellent beer with the guns to get the job done.
20. Erie Brewing – From Pennsylvania, Erie Brewing was originally founded in 1994 as a brewpub, so they have many years of brewing experience behind them as well as the experience of hard-fought growth. Their beers seemed to show this maturity. Their Railbender Ale is a Scottish-style ale with a dense, deep malt caramel flavor. I caught a bit of fruit undertone also. At 6.8% this beer was OK. Something I wouldn't feel bad about giving a friend, but I certainly wouldn't be seeking it out either. Their Johnny Rails Pumpkin also had a nice pleasant caramel taste and was very decent.
21. Stiegl – Stiegl is a favorite for summer time because of their Radler brew, but also great year-round because of the traditional lager. These guys only came with two kegs and both were gone before I got to the table. However, I won't hold it against them as I know what both of their brews taste like and I know they were gone because they were good. The Radler is a grapefruit soda mixed with their traditional lager, and it is probably the best in this category of beer. If you are in the mood for something light and slightly sweet with a nice grapefruit base. Give Stiegl's Radler a try.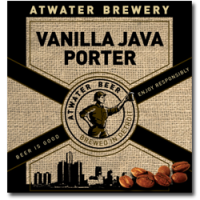 22. Atwater – This brewery from Detroit is probably one of the only good things that comes from that city . . . I am not sure. They brought out three beers, which included two darks and one blond. The first dark was their extremely popular Vanilla Java Porter, which I would highly recommend. One of my favorites of the night, this porter has an excellent light creaminess which balances out a hint of vanilla and a very subdued hint of java. For a person who doesn't really like coffee, this beer still was good and for a person who likes a bit of coffee and doesn't mind just an ever-so-slight hint of residual sugar remaining in their beer, this is world class. I would absolutely recommend this beer. The Dirty Blond Wheat was very similar to Blue Moon's traditional Belgian White, but perhaps a bit better. Finally their Decadent Dark also hit some high marks. With a bit more caramel, chocolate, and toffee flavoring than their Vanilla Java, this brew was definitely excellent tasting. However, with a bit more sweetness, this is a beer I would probably relegate to only one per night. Still an excellent brew and one of two amazing brews from Atwater.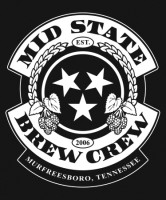 23. Mid State Brew Crew – The most local! In fact this is as local and as homegrown as you can get. Since 2006, Murfreesboro's own brew club has been meeting every first Saturday of each month at Liquid Smoke Bar in downtown Murfreesboro. They have over 100 active members, and at the Brewsboro festival they brought out 13 kegs. As a testament to the quality of what they are producing, many of the kegs were gone by the time I got to their booth. The ones that remained were excellent, though, and creative in both composition and style. Although these beers are not available for purchase, they are notable in that they showcase some truly next-generation brewing skills from guys that live down your street. Watch out for the guys from this club in the future. If you are interested in brewing in this area and really want to get good, go hang out with these guys. Again, first Saturday of every month at Liquid Smoke. They meet around 3 p.m.
24. Panther Creek Brewing – The winner of my personal best brews award for Brewsboro 2014, Panther Creek is a bit of a conundrum. They are a club within a club in a sense, as they are a group of guys who have come out of the Mid State Brew Crew who have decided to take the craft to the next level in branding and commercializing their brews. This is a great example of the quality and energy that I hope our state government can promote through policy rather than squelching through taxation and overbearing regulation. With a great number of brews on tap, and all of them excellent; saying which I liked best would be impossible. However, some specifically notable beers were the Pizza Beer, the Kamacitra, the California Common, the Cannonball Pale, and The Hunt For Black October. By the time I arrived at their tent, though, the rain was driving hard and I was not able to give these guys the time they deserved, so suffice it to say that all of the beers that I tried from their tent were excellent. Once they hit the market, I absolutely recommend that you sample what they put out. I can guarantee it will be good. I'd even advise some people who have more money than me to invest in them. I would if I could.
25. Black Abbey – Nashville's own since 2013, Black Abbey offers 4 year-round beers as well as an unending parade of seasonal and test beers (available directly through the taproom in south Nashville). Black Abbey brought out two beers including The Rose which is a Belgian-style blond ale at 5.8% alcohol. The Rose had a light body with yeast from the famous Belgian brewery Chimay. The second beer Black Abbey brought out is Brother Maynard, which is a Belgian style IPA. At 6.1% this beer was a great go-between for someone looking to step into craft brews but not go too far out of their zone. The Belgian-style yeast feels good over the light but clear hop in this IPA. Both decent offerings from a good local brewery.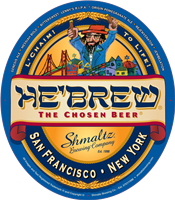 26. He'Brew (The Chosen Beer) – This is not just a gimmick. Offering a serious line of kosher brews from Clifton Park, N.Y., these guys have really great beer. I came into this tasting expecting something to be left out in the quality of these brews. And since I have little knowledge of kosher products, I have always assumed that kosher meant that they leave out standard ingredients . . . well, guess what, I am entirely wrong. Kosher is a number of rules relating to the preparation, ingredients, methods of eating and distribution of food and drink. They are set by Jewish tradition, and in the aggregate, they tend to mean methodical attention to quality. In the case of these beers, this statement is absolutely true. The He'Brew Hop Manna with its huge and delicious 6.8% alcohol and smooth hop, is an IPA that was worth revisiting. Their Messiah nut brown also was very good. It carried a hint of cocoa in the nut which was a combination that I would like to see more of. For those of you who are not Jewish, check this stuff out. For those of you who are Jewish, you have an excellent brewer that comes recommended by me!
27. New Castle – Last of the brews I tried was the classic New Castle beer from the U.K. Their beer is a nice example of quality commercial brew that is substantially better than many of its similarly priced alternatives. They brought out one other beer than their standard called the Werewolf, but it was not special considering the other contenders on the field. Regardless, New Castle remains a decent beer that even a beer snob like myself can enjoy infrequently from time to time.
(There are a few notable points I'd like to leave for future event planners and beer brewers. First off, this event should be bigger. More bands, larger area and in a more populated portion of The Avenue. Spread the tents out along the main shop fronts along The Avenue for example. This is the type of festival that can define a community, and sticking it in the southern corner of the Avenue is not the type of position that a community-defining event should be. Put the event in the middle of The Avenue. Block off a couple parking lots and make people park elsewhere if you have to and have shuttles or buses that go from further parking lots if you are worried about people having to walk far (Oh no! I burned calories). This type of event could be huge for businesses, bands, and more just by repositioning it, and a side benefit is that happy semi-drunk people spend money. The wrist band system works fine for system-wide age control.
Brewers: Bring Oktoberfest-style beer out. I know marzen lagers are difficult and time consuming to create, but they are awesome and really showcase good breweries over bad ones. It should almost be a requirement that every brewery should bring out at least one fall-themed beer. Also, keep up the good work. I'll be brewing a few myself, and maybe some day long from now I'll showcase it at a future event like this.)
PROST!