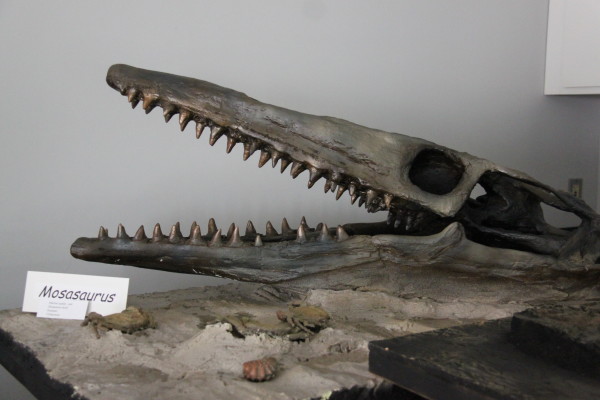 "Every kid likes dinosaurs, but I was never obsessed," says Alan Brown, founder of Murfreesboro's brand-new natural history museum. The Earth Experience Middle Tennessee Museum of Natural History, as it is known, opened this fall—but it was a long time coming.
Brown studied geology in college and considered a focus on paleontology, but, he says, "I was told repeatedly that there were no jobs in paleontology." Instead, he worked for an environmental company out of college, but "got the bug" for dinosaurs after moving to Tennessee. There he met Jerry Jacene, who was then running the Highlands Prehistoric Museum in Cookeville. Brown began volunteering at the museum, and then in 2007 started going with Jacene on his excavation trips to Montana.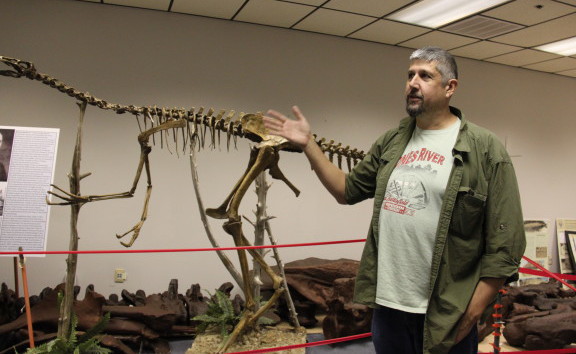 "Once I got out to Montana and dug dinosaurs for the first time—that's what really got me hooked," says Brown.
As for the new Middle Tennessee museum, Brown says simply that he loves living in this area, but he's missed having a natural history museum to visit since the Highlands Prehistoric Museum closed in 2008. "It kind of struck me one day that if I wanted to go to a natural history museum, I needed to start a natural history museum," he says.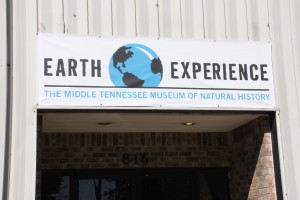 That was more than two years ago. After about a year of planning, registering as a nonprofit and learning about organizing a museum, Brown spent almost another year looking for the right space to house his project. He found that space in February of this year, and then the process of collecting and organizing the displays could begin. The museum opened its doors for the first time on Sept. 25, 2014.
The Earth Experience is located in the center of a long warehouse building, with a bright white sign bearing a globe to let you know that you've arrived. Just inside the door is a sculpted herbivorous dinosaur wearing a real leather saddle. A sign tells patrons that for a small fee, they are welcome to climb up on "Greedy's" back for a ride. Next comes the gift shop, offering T-shirts, posters, and plush dinosaurs—as well as authentic casts of dinosaur bones crafted in the museum's workshop.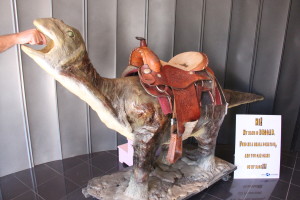 Once you're inside, there are displays for pretty much every interest in the natural history realm: dinosaur bones, rocks and minerals, shells and more. Though Brown is definitely the spearhead of this project, the community has come alongside him in numerous ways. A shell collectors' club in Nashville has promised to come out and provide information on the shells Brown is already displaying, while many of the minerals on display are on loan from the collection of Murfreesboro resident Louis Elrod.
"We've had stuff donated every week," says Brown. "The collection keeps growing and growing." And of course, many of the fossils, minerals and casts on display are from Brown's own collection, too.
In the furthest room comes the biggest surprise: though not yet fully assembled, the bones of Tyrannosaurus Rex (better known as T-Rex) wait to awe all comers with their enormous size. The Earth Experience's T-Rex is a cast of the Fort Peck Rex, discovered near Fort Peck in Montana. It's a huge bonus for a newly starting museum—in more ways than one—and is on long-term loan from an anonymous donor. In the same room are casts and sculptures of other dinosaurs, as well as dinosaur footprints from Texas and an enormous bone bed where more than five full skeletons were found.
Brown describes the museum's funding as "less than a shoestring budget." Everyone who works there, including him, is volunteering their time. They've received one small grant and did a small drive to ask individuals to donate funds for their display cases. Otherwise, the generosity of the community and a small entrance fee are supporting the venture for the time being. The hours are currently limited to when Brown isn't working, but he's hoping to extend the hours when a little more funding allows him to hire someone to keep the doors open.The Earth Experience is open to children and adults of all ages. However, Brown notes that the displays are generally more suitable for kids in middle school or older.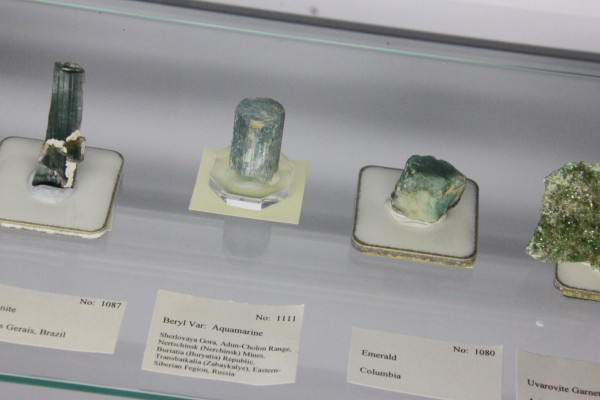 "There's a lot of neat stuff to look at, and there's also a lot of information for those who want to take a little time and learn," says Brown. "I'm constantly adding more and more information throughout the museum."
Located at 816 Old Salem Road, just a few minutes from the Square, The Earth Experience Middle Tennessee Natural History Museum is open Thursday through Saturday from 11 a.m. to 4 p.m. Admission is free for kids under 12, and $5 for adults. For more information, visit facebook.com/midtnmuseum.