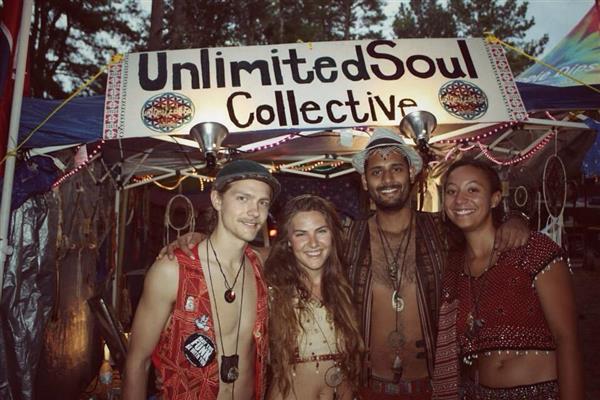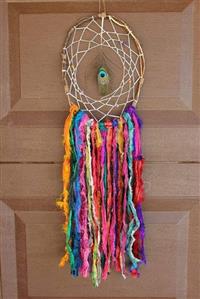 UnlimitedSoul Collective made its inspirational debut as a crafts vendor at Fly Free Fest this year. Having attended over 15 different festivals at this point, I have come to see the many sides of being involved with a festival, though I have never vended. There are many different kinds of festivals, different types of people and dramatized theories of productivity that make a festival stand out amongst the others. Fly Free Fest presented even more than I expected as a family-oriented, small, conscious and peaceful home for friends to gather and share in the beauty of each other's music and art. It offered UnlimitedSoul Collective, the best learning experience and supreme opportunity to finally spread our wings and fly.
FFF's second annual festival invited everyone to Cherokee Farms in Lafayette, GA, Oct. 10–12, 2014, and I was fortunate enough to work alongside some of my best friends. Attendees from Knoxville, Nashville, Asheville, Chattanooga, Atlanta and all around the country congregated to work the festival this go-around and be involved in a way that is immensely inspirational and empowering when you know most of the patrons. I had friends firehooping, live painting, featuring their own visual art collectives and performing music (including my friends CuddleFish and Dextrous). Many of the FFF staff consisted of friendly, familiar faces, and I was more than proud that my friends Corey and Colleen Petree started this whole thing. They have inspired and supported many of our friends and reminded us that we are all brilliant and capable of creating anything we put our minds to.
Arpetrio, The Motet, Railroad Earth, Roots of Rebellion, Pigeons Playing Ping Pong and more gave way to this musically diverse festival nestled in a secluded, cozy forest with ample room for ambling. It rained throughout and the music got cancelled late Saturday and Sunday night due to a noise ordinance; however, the bigger music acts still played late-night sets in the Art Tent, and I do not remember anyone being upset, because we then got to enjoy shows like Desert Dwellers in a more personal environment and in closer quarters to our "free-flowing" friends. UnlimitedSoul was fortunately next to the food vendors like Hippie Dips and Bangin' Pies as well as the two main stages (Cumulus and Nimbus Stages). It was perfect because the proximity of the stages created a hub for congregations, the stage lights were incredible, the music was audible at  a distance and camping was not far away. The "forest stage" (Stratus Stage) was on the other side of the main stages and highlighted the more electronic, underground artists, with a more secluded dancing space amongst the shaded trees.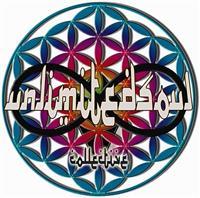 Being a part of UnlimitedSoul Collective, Fly Free Fest was the first opportunity that seemed as if it was the right time to put our heads together and finally "do" something. A few years ago, my friends decided that a collective of art and jewelry would be an amazing and an obvious commitment to experience. Why not combine all that we have with the support of each other? UnlimitedSoul Collective is founded by Kishan Patel in Nashville, Brittany Rudd in Pine, Colo., Alex Rudd in Knoxville and myself. We feature headpieces with authentic, adjustable chains; dreamcatchers with feathers and sticks picked straight from Colorado grounds; the most transcendental, psychedelic visual art; original jewelry, crafts and more. It was beyond amazing to invite our other friends to be a part of this, and we featured their hand-crafted hula hoops, wire wraps, lighter cases, crystals and bone art. We also displayed a large and beautiful collection of Indian clothes made and adorned in India by Patel's immediate family.
In the words of co-founder Brittany Rudd and myself, UnlimtedSoul is a never-ending evolution of art and inspiration, and we will continue to grow so that we embody an infinite essence of souls. It is our hope to make the world a better place. Having adopted the motto "Creating Consciousness Through Creativity," our mission is to take the things that we love and pass them on to others. Our one-of-a-kind, handcrafted merchandise is more than mere objects. UnlimitedSoul's goal is to make something that becomes a part of you. After attending more than 30 different festivals, we have all come to appreciate the life that resides within a family and within a productive community, and we strive to make original pieces that are appreciated and embraced as a part of the wearer's divine soul.
Through UnlimitedSoul Collective, we intend to use our platform to promote amazing artists who are dedicated to postitively affecting humanity and this planet. UnlimitedSoul is not only a company, it is a movement with the intention of bringing our collective consciousness and awareness closer to the supreme peace, enlightenment and light that we all possess within. We are all capable of more than we can imagine, and I feel we should take all of that talent and make it into something even more beautiful. It is time for us all to "do" something, to "do" more.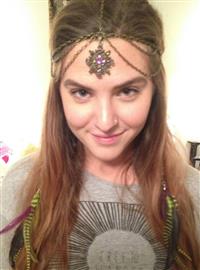 Being a part of UnlimitedSoul Collective at FFF made me more than just appreciate the art that my friends and I have to offer. We got to know many of the other vendors on a more personal level, and I learned a lot about traveling, starting your own business, working with friends and more. I do not think I have dedicated myself to a job more so than I did for UnlimitedSoul. Stone Groove Goods, Kynd Clothing, The Rustic House and other vendors from all over the country were a blessing to be around. I was reminded of how strong a work ethic can be when you are passionate about something, and any time I would leave the booth, I would immediately feel the urge to get back and continue to sell or at least educate interested buyers about the intricacy of our merchandise that I was so proud of. It also reaffirmed my appreciation of bartering, as even the food vendors were willing to trade food for crafts.
I do not know what I would have done had it not have been for so many of our friends helping us get everything together. It takes a lot of work to put a business together. As my friend continued to say, "It takes teamwork to make the dream work." UnlimitedSoul has reminded me that everyone has something to offer, and that together, once again, we are capable of anything. The final night at FFF there was a small family of friends that stuck around. The staff and others burned down the wooden FFF sign at the front entrance, and as my friends and I watched from across the pond, I was reminded how much I love close, personal festivals and being surrounded by so many great people. Love is capable of creating so much beauty. Let us support each other and "do" more to get our beautiful art and words out into the world. Together we can make a difference!
For more information, visit facebook.com/UnlimitedSoulCollective,facebook.com/FlyFreeFest or flyfreefest.com.