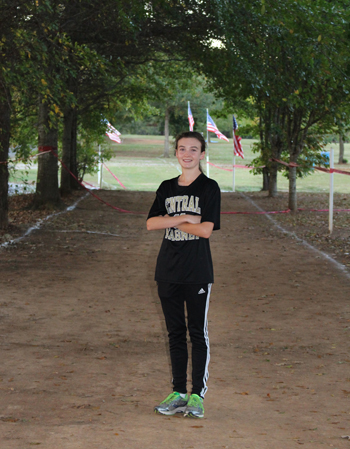 Taylor Cuneo, a freshman at Murfreesboro's Central Magnet School, competed in the 5k at the Nike Cross Nationals, held Dec. 6 in Portland, Ore., and placed eighth overall among high school girls.
The race included high schoolers from all over the country, and Cuneo's time of 17:41 actually made her the fastest freshman on the course.
Earlier in 2014, Cuneo claimed the Tennessee A/AA Individual State Champion title, and she still has the majority of her high school career ahead of her. She was also the Tennessee Middle School State Champion in 2012 and 2013.
"I am so grateful for such a great start to my high school running career," Cuneo said. "I couldn't have asked for a better way to represent God while doing something I love. I am very thankful for all the support I get from my family, friends, CMS and all my supporters in Middle Tennessee," she said. "As a freshman, I am really just trying to focus on making the next four years successful so that I may have the opportunity, later on, to attend a really great college."
Her parents, Stephen and Lori Cuneo, little sister Sydney and CMS cross country coach Allen Nichols are already proud of Taylor's running career and surely excited to see what she can do in the future.
Cuneo also volunteers with her church youth group as well as the local running community and youth soccer program. She cites runner Jordan Hasay as her favorite athlete, and recommends chilled watermelon after a hard race.
Follow the young runner on Instagram @taylor.cuneo.