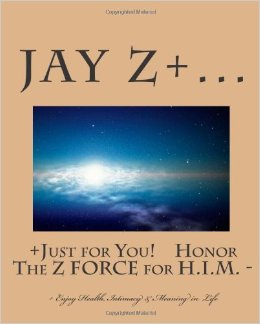 Just for You! is a guide to finding health, intimacy and meaning, or "H.I.M." It was published by The American Wellness Academy and "is aimed at parents, doctors, coaches and therapists who seek to find a viable lifestyle model for psychological and spiritual health." The book begins with a series of five warnings: "There are no guarantees in life," "No one else can perform your mission," "Obey the call of God in your life," "Begin with the end in mind" and "No one is perfect: forgive and renew."
Then, in nine chapters, Zajas, or Dr. Z+, as he is known, lays out "the Z force" and how it contributes to a joint view of psychological and spiritual well-being. Dr. Z+ recommends that individuals take an active role in their own health and in the lifestyle choices that they make. He emphasizes a connection between "the inner self" and "the external world," as well as the common human need to find meaning in the world.
Dr. Z+'s central claim is that psychotherapy post-Freud has heretofore ignored the realm of "spiritual health." The study of "logotherapy," "existential psychology" or "spiritual and psychological health (SPH)"—these terms are used interchangeably—has, we are told, consumed five years of research for Zajas, who spoke to a great number of experts on the subject (though how so many experts exist in such an understudied discipline is left unclear). Many of his claims are fairly straightforward Christian doctrine, while others are overly simplistic: one of the seven pillars of SPH is that, "As doctors . . . our raison detre [sic] . . . in life is to help make the world a better, nicer place one patient at a time."
Furthermore, the book is rather poorly organized, with thoughts and paragraphs succeeding one another with little connection or transition. For example, in defending his "open-ended, research perspective" in writing the book, Zajas claims to have incorporated "findings and concepts from philosophy, literature, theology, management theory, ethics, medical psychotherapy, organizational psychology and the behavioral sciences." He then states in a long paragraph that the question of the meaning of suffering is a complex one, cites numerous authors who have written on the subject, and concludes that since this is a complicated question, "the author maintained an open-ended, research perspective throughout the writing of this book." The connection between the argument and the conclusion, as well as any description of what this "open-ended, research perspective" actually consists of, is left unstated.
The book itself is somewhat oddly styled, with most of the text printed in a very difficult to read all-caps font with heavy use of bold and italic text. It is, moreover, sprinkled with both original and quoted poetry, which seems an odd choice for such a heavily researched book, which makes such claims of scientific seriousness. In conclusion, though much of what Dr. Z+ writes may be both reasonable and helpful, readers may wish to proceed with caution before accepting the author's claims. The author's credentials are listed in the front matter for interested readers.