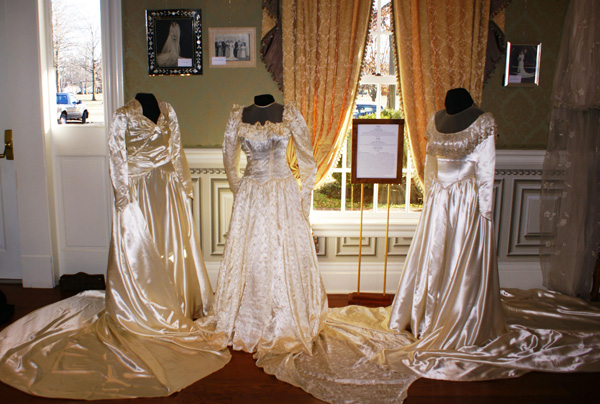 Throughout February – The Award-Winning Exhibit Wedding Dresses Through the Decades
Wedding dresses from many decades are displayed in Maney Hall (900 N. Maney Ave.) with gowns, from handmade to couture. These elegant and fashionable wedding dresses were worn by ladies from Murfreesboro and around the country. Travel through the past and see the changes in fashions from different areas, times and cultures. Admission is $8. Contact (615) 893-0022 or info@oaklandsmuseum.org, or visit oaklandsmuseum.org.
Throughout February – African Americans on the Davis Plantation Special Exhibit
To commemorate Black History Month, the Historic Sam Davis Home and Plantation (1399 Sam Davis Road, Smyrna) features a special exhibit where visitors can learn about several of the Davis family slaves, including Isaac, an enslaved worker purchased by Charles Davis in 1854, and Charlie Waldron, born to Sallie Waldron, who was believed to have been enslaved on the Davis Plantation. Charlie left after emancipation but returned after 1900 where it is believed he lived in the kitchen. He passed away in 1925 at the age of 83. Additionally, a Curator Talk and Tour, a 90-minute guided tour offering an inside look into the featured exhibit and an in-depth tour with the museum's curator, will be held at 1 p.m., Saturday, Feb. 7. For more information, call (615) 459-2341 or visit samdavishome.org.
February 7 – Doors of Hope Spaghetti Dinner
Doors of Hope invites all to a spaghetti dinner with WGNS Radio host Kerry Boylan from 5–8 p.m. Enjoy live music, a silent auction and testimonials from Doors of Hope clients. Tickets are available at the office of Blackman United Methodist Church (4280 Manson Pike). Admission for adults is $12 and $5 for children. For more information, visit bertministries.org.

February 8 – Murfreesboro Symphony Orchestra Java 2
Enjoy a Sunday afternoon serenade by the Murfreesboro Symphony Orchestra at the Gallery at the Murfreesboro Center for the Arts. For more information, call (615) 898-1862 or visit murfreesborosymphony.com.
February 10 – Unity Luncheon
The Unity Luncheon is a tradition that has been around since 1996 to honor our unsung heroes. Join fellow residents at MTSU in Student Ballroom D (1768 MTSU Blvd.) from 11 a.m.–12:30 p.m. with Keynote Speaker Bishop Joseph W. Walker III. Admission is $20 for adults and $10 for students. For tickets or more information, visit mtsu.edu/aahm.
February 10 – Share the Light Community Program
Share the Light is a community group designed for practitioners in the healing, wellness and conscious creating arts, and for those interested in holistic and integrated healing modalities at Yoga on the Square (423 Lytle St.) from 7:30–9:30 p.m. the second Tuesday of each month. Enjoy Social Hour for sharing and networking, followed by a presentation from a featured healer. For more information, call (615) 295-8739.
February 12 – Valentine Tea at Cannonsburgh Village
Celebrate the day of love in the 1800s Leeman House at Cannonsburgh Village (312 S. Front St.) from 4–6 p.m. Dress in your Valentine attire and come for refreshments and a themed craft. Reservations required. Admission is $2.50. For more information, contact (615) 890-0355 or mperdzock@murfreesborotn.gov.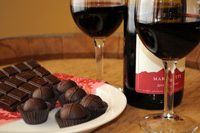 Feb. 13 – Wine and Chocolate Tasting
Cultivate Coworking, 107 W. Lytle St., will host a wine and chocolate tasting from 5–7 p.m. on Friday, Feb. 13. Do you need a little direction on which wine to pair with a special meal? Tony Johnston is here to help, and he will present a pairing of wine and chocolate to help with the all important selections for Valentine's Day. He will also give a short primer on the characteristics of wine to focus on as one shops for a wine. Dr. Johnston teaches courses on wine appreciation and wine science at MTSU and teaches international wine industry as a study abroad course in countries such as Spain, France and Argentina. He has previously served as the winemaker at Sumner Crest Winery, and the owner/operator of Monteagle Winery. For tickets or more information, visit cultivatecoworking.com.
February 14 – Valentine's Day Weddings and Vow Renewals
Renew your vows, or say them for the first time, in the elegant front parlor of Oaklands Mansion (900 N. Maney Ave.). For $175 the bride, groom, and 16 special guests can be a part of history on Valentine's Day. 30-minute time slots are available from 8 a.m.–6 p.m. By appointment only. Marriage licenses must be acquired in advance. For more information, contact (615) 893-0022 or events@oaklandsmuseum.org.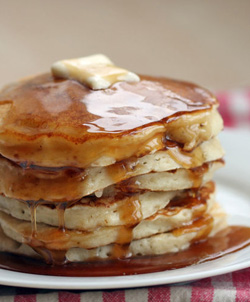 February 14 – Lions Pancake Breakfast
Treat your sweetie to a pancake breakfast while supporting the community at Murfreesboro Lions Club (407 Hickerson Dr.) who will flip the flapjacks from 7–10 a.m. Tickets can be purchased from Lion Jeff Edge, at Edward Jones Office (1602 W. Northfield Blvd., Suite 503) or from Lion Jay Grannis, Grannis & Associates Office, (515 W. Burton St.). Proceeds benefit the Lions Sight Projects, which provide special exams and free glasses for children under 6 years of age and for children in selected grades in Murfreesboro and Rutherford County Schools. Donations of used eyeglasses and hearing aids, discarded cellphones and used ink copier cartridges are welcomed. Prospective members are invited to visit the Lions meetings on the second or fourth Monday night of each month at 6:15 p.m. For more information, call (615) 896-1007.
February 16 and 28- Providence Christian Academy Visitors Day and Open House
Providence Christian Academy (410 Dejarnette Lane) hosts Visitors Day Feb. 16 from 8 a.m.–noon, allowing prospective students and their families to tour the new buildings, meet teachers and administrators, and visit classes in session. The Academy also invites those interested to the Open House on Feb. 28 from 9–11 a.m., during which time students and their families can tour the campus, meet teachers and administrators, and learn more about classes and activities. To register or for more information, contact (615) 904-0902 or lthomas@providencechristian.com, or visit providencechrisitan.com.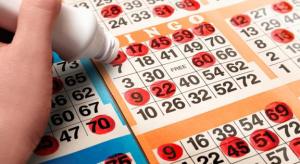 February 18 – Community Bingo
Join other adults for a lively game of Bingo at Patterson Park Community Center (521 Mercury Blvd.) from 10–11 a.m. with small prizes and a grand prize drawing at the conclusion of the game. Admission allows access to the game room and fitness track. Cost is $2. For more information, call (615) 893-2141.
Feb. 19 – First Meeting of Murfreesboro Creative
Cultivate Coworking will launch Murfreesboro Creative, a group of unique, creative spirits in Murfreesboro, with a meeting beginning at 5 p.m. Thursday, Feb. 19. Murfreesboro Creative exists to advocate for the preservation of creativity and independent thought in the Murfreesboro community, to celebrate the creative community, and to provide a forum to collaborate, share and learn with other creative professionals. Cultivate Coworking is located at 107 W. Lytle St. For more information, visit cultivatecoworking.com.
February 20–22 – Southern Equine Expo
Take part in clinics presented by nationally known horsemen, educational seminars and hands-on demonstrations at the Tennessee Miller Coliseum (304-B W. Thompson Ln.) beginning Friday at 11 a.m. and Saturday and Sunday at 8 a.m. For more information, call (615) 494-8961 or visit southernequineexpo.com.

February 21 – Block and Bridle Preview Show
Heifer breed shows this year include Angus, Hereford, Shorthorn, Simmental, Commercial and all other breeds at the Block and Bridle Preview Show held at Tennessee Livestock Center (1720 Greenland Dr.) at 9 a.m. For more information, call (615) 631-8369 or visit mtweb.mtsu.edu/bandb2.
February 24 – Economics and Finance Fair
Meet employers hiring economics and finance students interested in internships and entry-level positions at the MTSU Student Union Ballroom (1768 MTSU Blvd.) from 1–4 p.m. Hosted by the Economics and Finance Department, Jones College of Business. For more information, visit mtsu.edu/career/careerfairs.php.
February 25 – Red Cross Luncheon
The Heart of Tennessee Chapter of the American Red Cross hosts the 3rd Annual Heroes Luncheon at noon at the Stones River Country Club (1830 N.W. Broad St.) honoring Gordon Ferguson as the Hero of the Year this year. Ferguson has served as President and CEO of St. Thomas Rutherford since 2006. Corporate and individual table sponsorships are available. For more information, contact (615) 893-4272 ext. 101 or mike.cowles@redcross.org.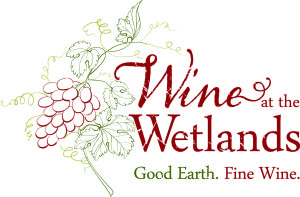 February 27 – Wine at the Wetlands
Wine at the Wetlands at Discovery Center at Murfree Spring​ will be held Fri. Feb. 27 from 5:30 to 9 p.m. Surrounded by the Murfree Spring Wetlands, this second annual fine wine event features 150+ exceptional local and crafted wines, fine whiskies, bourbons, scotches, brandies and cigars provided by Stones River Total Beverages and locally sourced small bites catered by Five Senses. For tickets and more info, visit explorethedc.org/wine.
February 28 – Family Day: Black History Month
Enjoy Family Day: Black History Month at Historic Sam Davis Home and Plantation (1399 Sam Davis Rd., Smyrna) from 1–4 p.m. For more information, call (615) 459-2341 or visit samdavishome.org.

February 28 – Raptor Day
Learn about Tennessee's fabulous birds of prey and bird watching from 11 a.m.–2 p.m. at the Wilderness Station inside Barfield Crescent Park (697 Veterans Pkwy.) with talks and children's activities. Jenn Froscher, raptor educator and falconer, brings several species of birds of prey. All ages. Reservation required. Admission is free. For more information, call (615) 217-3017.
March 2 – Young Life Banquet
Young Life provides fun, safe and comfortable gatherings for youth around the world, giving kids the right to be heard, and communicating God's love in terms these students can understand. The support committee for Young Life Murfreesboro will host a fundraising dinner banquet for adults interested in learning more about this outreach to high school students at 6:30 p.m. on Monday, March 2, at the Experience Community Church, 521 Old Salem Rd. Matt Thomas, who has served as Area Director for Young Life in Murfreesboro for more than 10 years, will be emcee at the banquet. For reservations, email rsvp.YLboro@gmail.com or call (615) 895-0307.