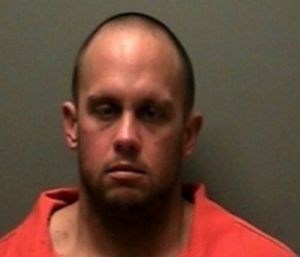 When Jacob Pearman was arrested for murdering his wife, Carla, on Feb. 14, 2013, speculation ran rampant that he killed her in a fit of 'roid rage—steroids, that is.
Pearman was a trainer at the Murfreesboro Athletic Club, and word was that he had previously been in trouble for using steroids. Sure enough, before he met Carla Dillard in 2011, Jacob pleaded guilty to conspiring to manufacture and distribute anabolic steroids and served a year in the federal pen, as court records show. In fact, he would have been on probation in 2011 when he first met Carla at the MAC.
His federal sentence ran from February 2009 to February 2010, and he was to be on probation for two years afterward. So when Pearman was arrested for assaulting and abusing Carla's then-7-year-old son in December 2012, he was in for another collision with prison time.
A Feb. 14, 2013 hearing date loomed for the charges.
One of Carla's childhood friends, Megan Porter, testified outside the jury's presence in Pearman's Circuit Court murder trial that Carla told her Jacob said he would leave their home if she wanted him to go but that if she waited until the night before his court date and told him she wasn't going to testify for him, then he would kill her.
Judge David Bragg determined that statement by Porter was hearsay and wouldn't allow it in front of the jury. If they'd heard that, they probably would have convicted Pearman of first-degree murder in seven minutes of deliberation instead of seven hours.
Then again, Bragg might have felt the prosecution didn't need that statement to get a conviction, and that allowing it might have given the defense an avenue for appeal.
Whatever the case, Pearman clearly didn't want to go back to jail for aggravated assault and child abuse, and he might have been afraid that Carla would flip on him if she did go to testify.
Carla wanted to regain custody of her son, Maddox Thomas, and she'd been told the only way to get him back was for Jacob to go. She packed his clothes in plastic bags and put them by the door Feb. 13, 2013, so Jacob would get the message as soon as he walked in.
They argued all night, talked to parents. Then she said something that set him off. Whether he had 'roid rage at the moment, we may never know. But anyone who's seen YouTube videos of Pearman going through a brutal workout around that time would have figured he was juicing.
Pearman's attorney, Luke Evans, didn't bring up the possibility that his client was suffering from 'roid rage the night of Carla's death. Although he could have used that information to show Pearman was out of his mind, that strategy also would have allowed the prosecution to introduce the fact that Pearman had been convicted of selling illegal steroids, building up jury prejudice against him.
(His record also shows a charge of selling alcoholic beverages to a minor in Maury County in January 2010 and a simple domestic assault charge in February 2009 [what is it about February?] that wound up as a vandalism conviction and a suspended one-year sentence.)
The 5-foot-8 Pearman was still pretty stocky when he went to court, but nowhere near as big as he was two years ago. Even Maddox testified that his muscles didn't look as big as they did.
No doubt, Pearman was a beast in 2013, weighing around 220, and Carla, at 112 pounds, was no match for him.
When he punched her, then started strangling her, she told him she would do whatever he wanted. That meant testifying for him in court, not divorcing him and giving up her son for him. But as they rolled off their bed onto the floor, he continued to strangle her until she died, evidence showed.
He put her back on the bed, lay down for a while, held the dog, then drove to Manchester, where Carla's parents live; not to Columbia, where his parents live. Eventually, he called police, and, as much as he didn't want to go back to jail, that's where he went. Now, he's in for a life sentence.
A Tough Duo to Top
Paul Newman sets them up and Bill Whitesell knocks them down. For years, this tandem has handled high-profile cases in Rutherford County's Circuit Court, winning their fair share of convictions.
Assistant District Attorney Newman is the voice of reason, setting up the state's case, and Whitesell is more emotional, the closer. It showed in the Pearman trial, which Whitesell volunteered to take on after retiring from the DA's post in September.
He will wrap up his career as a district attorney pro tem with the cold-case murder trial of Moses Bess, which was set for February but postponed. Bess, in his mid-60s, was indicted in March 2012 on a first-degree murder charge in the shooting death of his former wife at her Richland Road home. Bess, who has been serving time in state prison after pleading guilty to four counts of child rape in 1998, has not been allowed out on bond in the murder case.
Investigators ruled his wife's death a suicide in 1986, but new details brought forward in May 2011 led to the murder charge against Bess of his second wife.
Crews with 48 Hours showed up at the Pearman trial in mid-January, but the Bess trial could elicit even more interest. It might prove to be a tougher conviction, too. The Pearman trial's main argument was whether he was guilty of first-degree or second-degree murder.
And the Newman-Whitesell duo sealed it in their closing argument.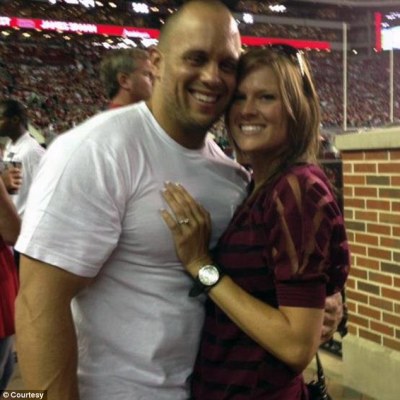 Newman, who felt Pearman's confession to police was the key to the case, reminded jurors that Pearman told Murfreesboro Police Detective James Abbott that he choked her until she died. In fact, he remembered all sorts of details from the murder, but Newman pointed out that he didn't remember what Carla said that set him off.
"Ladies and gentlemen of the jury, how can you ever forget why you killed your wife on Valentine's Day?" Newman asked, setting up this line. "He didn't want anybody to know."
It was a haunting question about a heinous crime, and with Valentine's Day falling this month, it should give everyone pause.
And, oddly enough, it probably wasn't planned. Defense attorneys filed a motion asking the prosecution to limit the use of Valentine's Day in its case. As a result, the state had made little, if any, reference to it. But defense attorney Heather Parker brought up Valentine's Day when questioning a witness, and that opened the door for Newman's closing statement line.
In his closing, defense attorney Luke Evans agreed that the night was full of emotion but argued that Carla set off Jacob and that he killed her in a fit of anger (making it second-degree murder).
"I just lost it," Evans said, quoting Jacob's "honest" confession to police.
Divorcing Jacob was a strategy Carla was using to get her child back, and she intended to seek an order of protection, Evans told jurors.
Friends also said Carla was afraid she was going to face criminal charges, too, in connection with injuries to Maddox, Evans said.
But Whitesell used a simple piece of evidence from the trial to help make his case. Wound up when he took the floor for the final argument, the retiring DA pointed toward a picture of a memento Jacob and Carla kept highlighting significant moments in their life together:
• Oct. 15, 2011 – first date
• Nov. 6, 2011 – first time for "I love you"
• Sept. 29, 2012 – engagement
• Nov. 18, 2012 – wedding
At the bottom, it said, "What a difference a day makes," and Whitesell repeated those words.
Whitesell told the jury that Carla was an outgoing person who spent time with friends and family, but when Jacob came into her life, he "isolated" her. At age 30 and with several broken relationships behind her, she was "desperate" to make it work, even willing to sacrifice her life and happiness, he said.
Whitesell described a situation in which Pearman wanted to "toughen up" the 7-year-old Maddox, put him in wrestling and football, decorate his room with football posters and instill some discipline in his life. Yet, Maddox's favorite subject at school was art, and he enjoyed playing video games, Whitesell noted.
After Maddox suffered injuries at the hands of Pearman the morning of Dec. 14, 2012, police took photos of the marks on the boy's neck, head, face and body. But Pearman told Carla that he must have gotten hurt in wrestling two nights earlier.
"They want you to think those injuries were inflicted Monday night and lay dormant for two days," Whitesell said.
Carla "was in disbelief" the morning Maddox ran to school in freezing weather and Jacob was arrested. She confronted Jacob at MPD's interview room and couldn't believe he would have done such a thing, Whitesell said.
"What a difference a day makes," he continued. "Witnesses said Maddox was her world."
When the Department of Children's Services got involved, the child was sent to live with his father near Chattanooga.
"She could choose her son and his best interests or her marriage," Whitesell said, noting that as things progressed, Carla began to understand the situation and realize she was trapped.
In January, they argued one day and Jacob called his parents, asking them to send the police to their home. "He's a grown man and he has to get Mama and Daddy to call 911," Whitesell said, wondering why a body builder would have to have his family to back him up against Carla.
But after Pearman killed Carla, instead of driving to his parents' home in Columbia, he drove to Manchester where Carla's parents live. While the defense had contended that Pearman was suicidal and looked for his gun at home to kill himself, then tried to put a bag over his head and suffocate himself, Whitesell raised the possibility that he might have been going to Manchester to get after the Dillards.
"He looked for his gun but couldn't find it," Whitesell said. Then the DA speculated that maybe Pearman considered killing them with a plastic bag. That conjecture raised an objection from Evans and a short conference with the judge, and Whitesell didn't broach that subject again.
Rather, he pointed out, "Did he ever even say, 'I'm sorry I killed Carla,'?" Whitesell asked the jury.
In the 10 to 30 seconds that Pearman was choking Carla, before she lost consciousness, he had plenty of time to reflect on what he was doing. But even when they fell off the bed onto the floor, he didn't lose his grip.
"When he found out she was going to pick the little boy over him, he killed her," Whitesell closed. "Oh, what a difference a day makes. Let justice be what we all look forward to tomorrow."
Judicial Complex Draws Nigh
Rutherford County appears closer than ever to starting work on a $73 million judicial complex on the block bound by Lytle, Maple, Church and Bell streets.
Rutherford County owns the strip of businesses including Quick Mart, MOAB, Mrs. C's Boutique, The Lamp Gallery and Copy Express, which it claimed through eminent domain about 10 years ago. In that time, it has been a considered a good landlord, taking care of the businesses' needs. But when Copy Express's heating system went out this winter, instead of spending a few thousand dollars to replace it, the county bought a space heater for owner Gary Thomas to put in the front of the building.
I'd be willing to bet there weren't many people making copies there when temperatures dipped into the teens in early January.
The county's Public Building Authority recently selected Bell & Associates—the same company building the bridge over Broad Street—as its construction manager.
County Mayor Ernest Burgess is projecting the design of the complex, including a parking garage on the former Daily News Journal property, will take most of 2015 with construction starting in 2016. The mayor hopes to have a ribbon cutting before he leaves his third term on Sept. 1, 2018. There are plenty of doubters, but the mayor often gets what he wants. And this is one of his priorities.