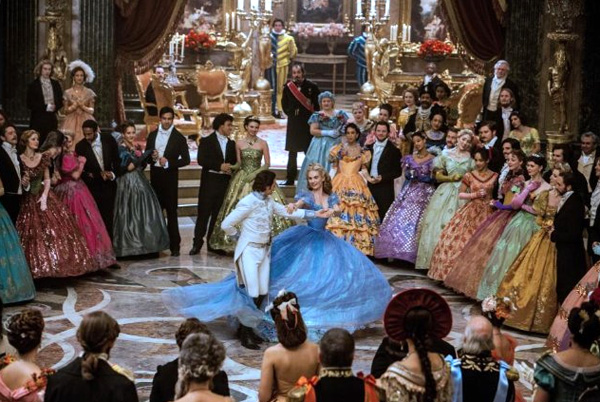 If you saw the trailer for Disney's Cinderella remake and thought, "This looks exactly like the cartoon," then you would be correct. Thankfully, that isn't as big a deterrent as it initially seemed.
Cinderella's plot follows the original nearly note for note. It's about a little girl named Ella (Eloise Webb), who lives happily with her loving parents (Ben Chaplin and Hayley Atwell) until her mother dies. Years later, her father also passes away, leaving Ella with her cruel stepmother (Cate Blanchett) and stepsisters (Sophie McShera and Holliday Grainger). Ella suffers various abuses and indignities until she meets a handsome prince (Richard Madden) and is visited by her fairy godmother (Helena Bonham Carter) that changes her life forever.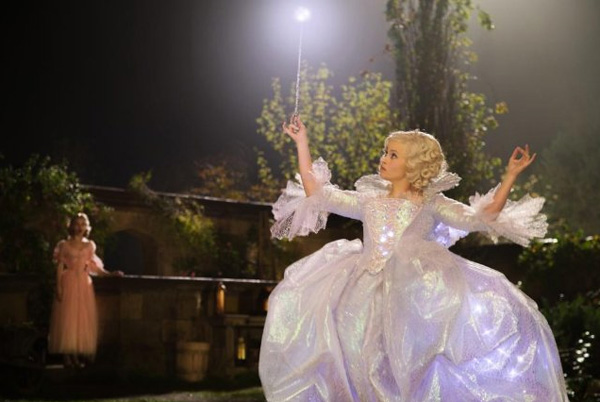 This movie could've easily been a 113-minute case of déjà vu, if it weren't for the performances of the principal actors. Madden transcends his role's bland trappings and makes the prince an endearing character. Blanchett and Carter are also great as Lady Tremaine and the fairy godmother, respectively, but these are roles both could do in their sleep. I was most impressed by Lily James as the adult Cinderella because her character is so difficult to play.
Cinderella is impossibly good and incredibly passive and that usually makes for a flat character, but James plays Cinderella with such sincerity and warmth that she feels fully dimensional. Cinderella might be written as an unrealistic ideal, but James makes her into a relatable human being.
But the passivity is still a problem.
Cinderella's portrayal of the titular lead is not just jarring in the broader context of film but even within the current Disney canon. Tangled, Brave, Frozen, and Maleficent are all recent Disney movies that attempted to give their female leads agency and subvert traditional gender roles. I was expecting Cinderella to do the same and was surprised when she was just as passive as she was in 1950, if not more so.
The plot might be a duplicate of the 1950 animated movie, but Cinderella doesn't feel like a pointless remake. The standout scene where Cinderella twirls as her torn dress transforms into the soon-to-be iconic blue gown gave me a sense of childlike glee and more than justifies this movie's existence.