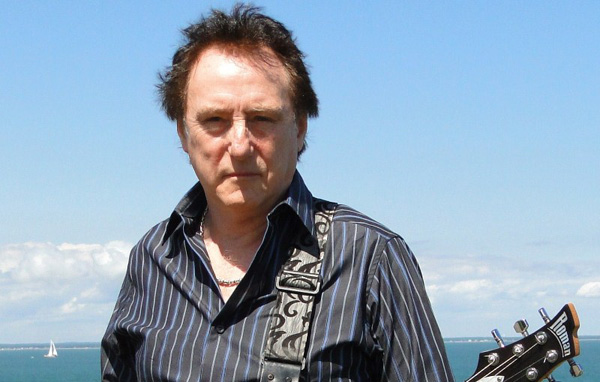 Veteran touring rock musician Denny Laine has announced two April concert dates in Middle Tennessee.
The performances will be April 22 at 3rd and Lindsley in Nashville and April 24 at the Arts Center of Cannon County in Woodbury.
Laine was Paul and Linda McCartney's main collaborator and co-founder of the band Wings, which was one of the most internationally successful bands of the 1970s. Although the band went through a few lineup changes, Laine remained an integral part of Wings throughout the band's entire lifespan.
Wings recorded some of the biggest hits of the 1970s including "Band on the Run," "Live and Let Die," "Jet," ""With A Little Luck," "Another Day," "My Love," "Junior's Farm," "Silly Love Songs," and many more.
Denny Laine co-wrote the worldwide hit "Mull of Kintyre" with the famous former Beatle, and in 1977 it became the biggest selling single of all time in the United Kingdom, breaking the sales record set by The Beatles' "She Loves You."
Laine, who got his start in the Moody Blues, wrote and sang lead on the band's first hit single, "Go Now," in 1964. He performed with a list of legendary artists in the late '60s which led the way for him to become partners with McCartney and form Wings in 1971.
The upcoming performances will feature hits from his time in Wings and the Moody Blues as well as songs from his impressive solo catalog.
Critically acclaimed band The Cryers will do a set of originals, Beatles favorites and classic songs, and then will double as backing band for Laine's performance. Published songwriter John Salaway will open the shows with a short acoustic set.
This is a very special treat for Wings, Moody Blues and Beatles fans, so get your tickets before they sell out. Tickets are available at 3rdandlindsley.com and artscenterofcc.com.