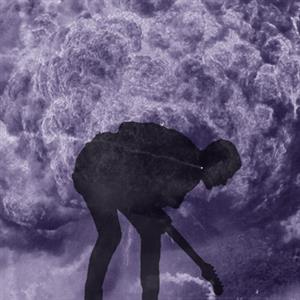 In a release self-described as "unmastered and untamed," Eric Sims' The New Wave of Making Love is a 13-track compilation of diverse, unfocused recordings that encompass several genres, musical styles and interesting sounds over the course of a confusing and conflicting 40 minutes.
The opening track, "Fox Masks," begins with haunting vocals by MTSU student Synnovea Cleveland and eventually morphs into an impressive two-minute guitar shredfest. Cleveland's pure voice is enveloped by unsettling lyrics that lead the song down a dark, uninviting road:
Go on ahead, go on ahead, nobody even wants you here, you're better off dead.
If track number one doesn't strike your fancy, don't be discouraged. The disposition of one song is often completely dissimilar to the next, and this will become overwhelmingly clear upon weaving through the album.
Sims slows things down on "Mecca," which asks, When you think of me, do you fall to pieces? before shifting to "Earth Tongue," an acoustic-driven track featuring a filtered, demonic voice that creates an effect more like an intense round of slam poetry than a song. "Better When You're Gone" is one of the best on the album, a rap song that has enough energy to pump you up for the day.
"Somewhere in These Notes" is a comforting love song in the language of Sesotho, which is primarily spoken in South Africa, and translates into much sweeter lyrics than those that precede it:
I love you so much / And I'm so happy that I have you in my life / I have this silly dream that one day, my life can morph into one / With you.
It isn't long before the sweet lyrics turn sour, as they do on "Garbage Eater," a track bordering on funk and featuring straightforward lyrics akin to its name. If you're interested in the screamo genre, give a listen to the three tracks labeled "Magnum Pyramid." They are hardcore, to say the least.
Eclectic ideas such as the inclusion of a voicemail message, a foreign language or a keyboard recording from 10 years ago ("Five Minute Idle") are what make this album interesting. Sims' motifs of love and hate become evident on the handful of songs that have lyrics, and his obvious talent shouldn't be ignored on account of the album's discordant nature; it's worth listening to, even in all its bizarre glory.
Check out the album by visiting ericsims.bandcamp.com.