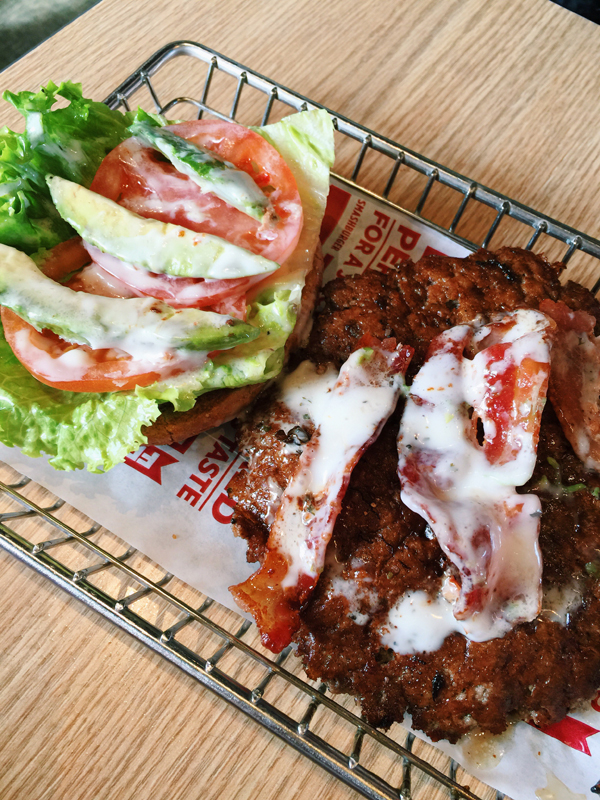 We all know that cheeseburgers and fries aren't the healthiest choice for a meal. Heck, the same goes for just about anything fried or made from red meat. Sometimes, though, a powerful craving comes up that only a cheeseburger and fries can cure. If you're going to give in to that craving, at least make sure that the burger and fries are worth the extra time at the gym. No crappy drive-through burger should be used to scratch this particular itch. Those things are awful.
Nope, when I get a craving, one of the places I go to is Smashburger. In fact, I have been there twice in the past two weeks, purely for research purposes (wink, wink). If you haven't been to this small eatery, located right down the sidewalk from Gigi's Cupcakes on Thompson Lane, then I don't know what you're waiting for. It's delicious. Fresh, hand-"smashed," pure beef burgers, served with a profusion of tasty toppings on brioche buns that remind me of those blessed rolls from Logan's Roadhouse. The burgers are juicy and messy, just the way they should be. (Say it with me: "Fat is flavor.") They have several different types of burgers to choose from, including one available only locally, called the Tennessee Burger, that features Jack Daniel's BBQ sauce, American cheese, grilled garlic jalapeños and grilled onions. My favorite is the Truffle Mushroom Swiss, topped with truffle mayo, sauteed crimini mushrooms and aged Swiss cheese. This is the first item I have ordered from a chain restaurant that claims to have truffles involved where I can actually taste the truffles. I get it every time I go there. I keep telling myself that I will get something different, but I never do. I just end up taking a bite from whatever my husband gets.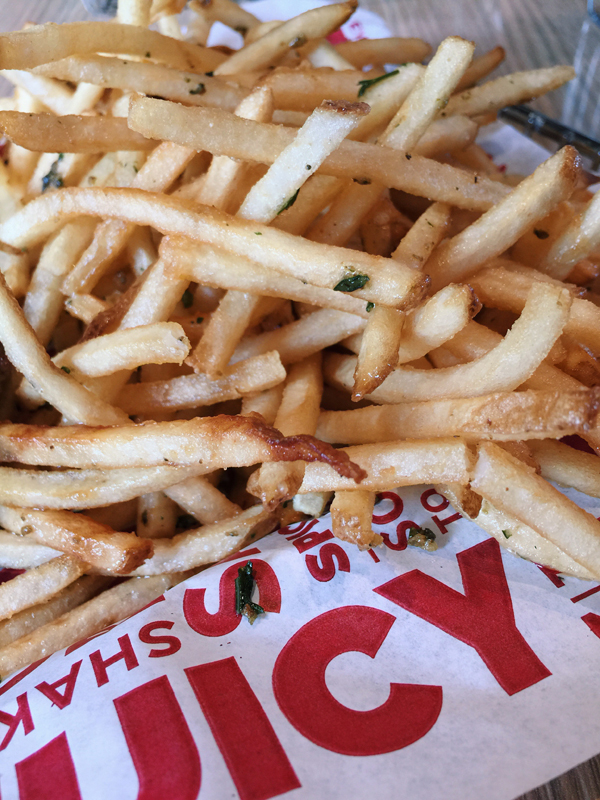 If you aren't a fan of beef or don't eat meat at all, there are options for you as well. You can get any of the burger flavors offered with grilled or crispy chicken, or a black bean patty for the vegetarians. If you have the willpower of a nun when faced with juicy burgers and you want something healthier, there are several salads available to choose from. Not possessing any of that willpower, I can't tell you what they taste like, but I am sure they are perfectly fine, for a salad.
The burgers don't take all of the glory, though. Some of it must be reserved for the plethora of sides you can choose from to accompany your burger. There are regular fries, sweet potato fries, thin and crispy onion tanglers; they even have flash-fried green beans and carrot strips or buffalo fries, served with ranch dressing. But if you are a first-time visitor of Smashburger, don't even look at the other choices. Just order the SmashFries. They take their fries and they toss them with garlic, rosemary and olive oil. The flavor is insane and highly addictive. The hand-dipped milkshakes are great too, especially the peanut butter and jelly one.
So, the next time you get a craving, I hope you'll take my advice and visit Smashburger. It's rare for me to be so passionate about a chain restaurant, but I have yet to be disappointed by this place. I am so happy that we have one here in Murfreesboro!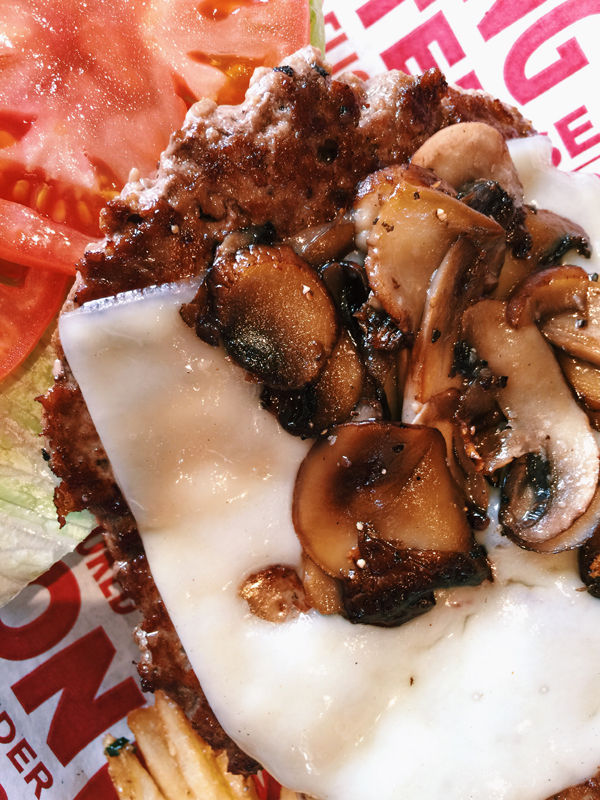 IF YOU GO:
Name: Smashburger
Location: 541 N. Thompson Ln., Murfreesboro.
Phone: (615) 809-2226
Hours: 10 a.m.–10 p.m. (Opens 11 a.m. Sundays)
price: Classic Smash $4.99; Add Regular Smash Fries for $1.99; Truffle Mushroom Swiss Burger $6.29
online: smashburger.com