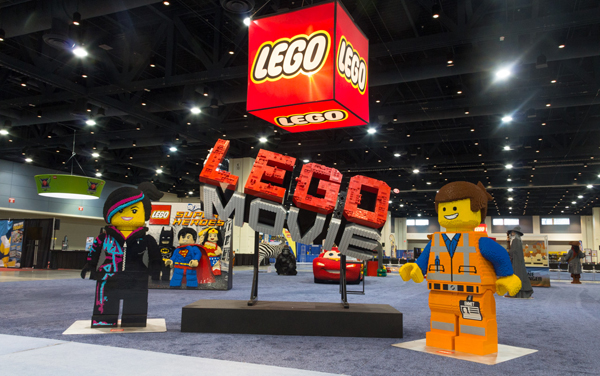 Middle Tennessee Lego fans, a festival just for you is coming up this month. The Lego KidsFest will come to Tennessee for the first time ever, bringing everything Lego to the Music City Center April 17–19.
This weekend of thousands and thousands of bricks and bricks includes some huge models of cartoon and comic characters as well as some intricate miniature creations and a Lego challenge zone where participants are given building challenges to complete. Also among the many activities and attractions are live demonstrations by Lego Master Builders, a basketball-court sized map of the United States that visitors can fill in with bricks, opportunities to explore the fun worlds of the Mixel and Nixel characters, Ninjago battle areas and more loose Lego bricks than you've seen anywhere.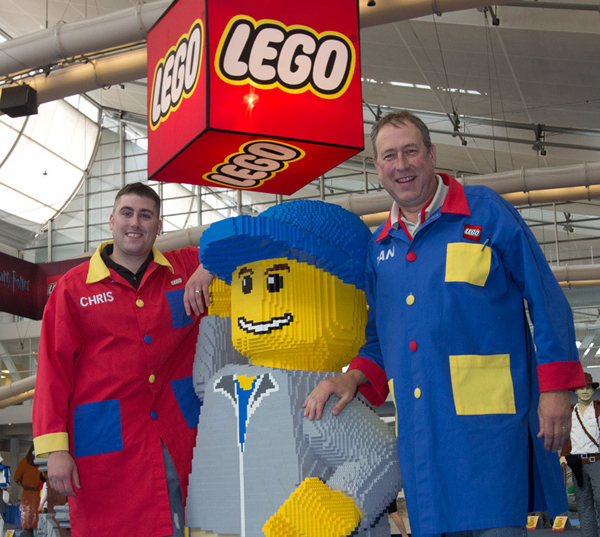 Chris Steininger is a Lego Master Builder who helped create the first Lego KidsFest in 2009 (Indianapolis, Phoenix, St. Louis, Austin and other markets have hosted them over the years); he also helped design and build the set featured in the recent The Lego Movie.
He will be building at the April event in Nashville, and recommends that families check out the Brick Battle Zone, where competitors take on projects such as building a pizza or a bridge. A referee at the attraction will put weights on each team's bridge, until all bridges crumble but one, to see which team can build the strongest one.
Steininger's father, Dan, is also a Master Builder—the two men comprise the only father-and-son Master Builder team in history—and will also be in attendance at the upcoming Middle Tennessee festival.
"I'm one of the first generation of Master Builders who grew up playing with Legos," the Steininger son said. "Legos didn't come over to the states until the '70s."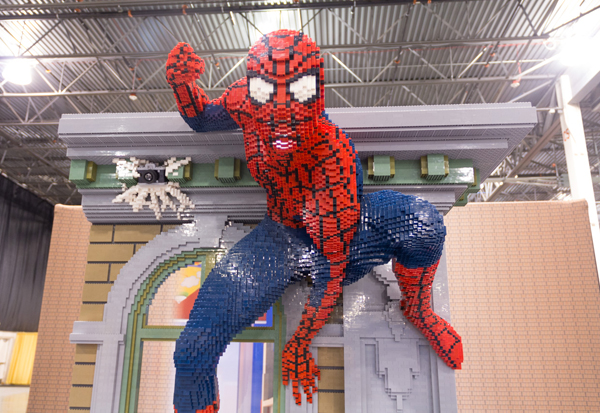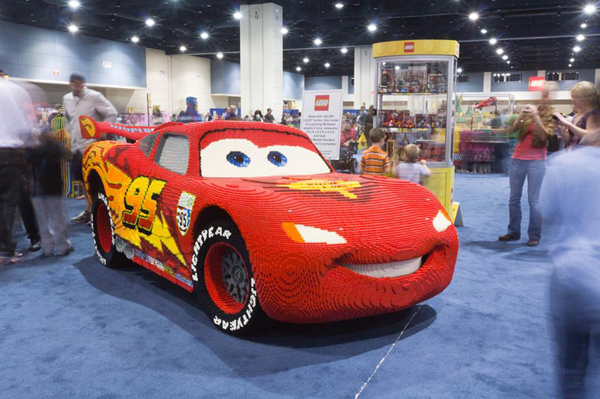 He said that while he was growing up, a Lego Technic Space Shuttle was probably his favorite set, and that "to this day that is one of my favorite sets. . . . Generally, now if I build at home it would be Technic."
Steininger said he also very much enjoyed building huge models of Lightning McQueen, Buzz and Woody and other popular characters.
"They're fun to build and it's even more fun to see the kids' reactions to them," Steininger said. "They are characters the kids know already and can relate to."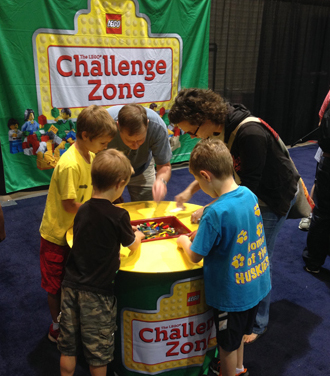 Building can be very educational for children, and fun.
"They're going to learn problem solving, they're going to learn about conceptualizing something, and expressing it," Steininger said. "Every kid has an imagination. Lego allows them to take that thought and create whatever it is in their mind."
As for those kids who want to take their building to the next level, what are the requirements to be a Master Builder?
"We look for people with an artistic background, sculptors," Steininger said. "Some people think it's more engineering, but it's really art more than anything."
When asked what is his most-used brick, Steininger told the Murfreesboro Pulse: "Every Master Builder has probably their 'go-to' brick. Mine's a two-by-four brick. It's the most common brick, it's a versatile brick, and it gives a nice solid base. It works for the type of building I do."
The Music City Center is located at 201 5th Ave S., Nashville. For more information on the Lego KidsFest or tickets, visit legokidsfest.com/nashville.