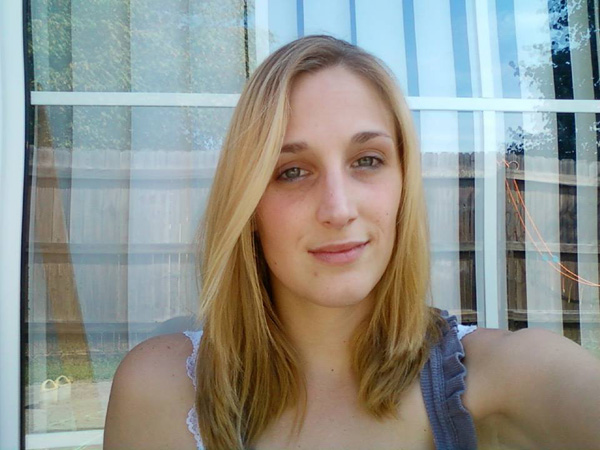 In the wee hours of a June 2014 morning, the Rutherford County EMS responded to a 911 call from Callum Hattingh, phoning from his home on Joe Rowlin Road in Christiana.
He told the 911 operator that his wife was not conscious, was turning blue, had taken some pills, and needed help.
Medics responded and transported his wife, Desiree Michelle Reese Hattingh to the hospital. But the 31-year-old woman was soon pronounced dead at St. Thomas Rutherford.
An autopsy later determined that the cause of death was a "probable acute combined drug overdose (doxepin and fluoxetine)." The doctor performing the autopsy reported that the combination of fluoxetine (Prozac, an anti-depressant) and doxepin (a sleeping medication) was sufficient to cause death, and ruled the manner of death as "accident."
But to this day, Desiree's parents are not satisfied with the explanation offered, nor with the results of the Rutherford County Sheriff Office's investigation into the matter.
"My daughter was a beautiful person, a beautiful mother," said Ellen Reese, Desiree's mother. "Something happened that night. I don't know what."
She says there are enough inconsistencies in Callum's accounts of the events of that night to at least investigate the idea that there was more to Desiree's death than mere "accident."
Ellen says that the details of what occurred that night, according to Callum, are not consistent.
Was Desiree responsive or not when her husband first arrived home? Was she in the bedroom, the bathroom or the kitchen? What time did he actually arrive home? Did he give her the sleeping pills? Was she talking to him at all between the hours of 1:00 and 3:30 a.m.? Was she on her side or her back during the 911 call? None of these questions have yet been satisfactorily answered, according to the Reese family.
Callum Hattingh worked at the Rutherford County Juvenile Detention Center, and left work at midnight on the night in question.
"He gets off at midnight, it takes about 16 minutes to get home; he said he stopped at McDonald's, but that should still put him back at home by 12:30, 12:45 at the latest. He said he got home at 1 a.m. and found her unresponsive . . . The 911 call wasn't placed until 3:30 a.m.," Ellen said. "There was no urgency in his voice."
After his wife's death, Callum repeatedly emphasized that Desiree had drug and alcohol abuse problems—even while he was on the phone with 911, his wife struggling for life, he attempted to paint her as someone with a drug and alcohol habit.
Ellen Reese says this is not true. Callum, she says, had numerous substance issues over the years, including using cocaine and taking such prescription medication as Adderall, Klonopin and other pills. Her mother said Desiree was only a light drinker, and tried to stay away from the drugs Callum introduced her to.
In the months leading up to her death, doctors diagnosed Desiree with "degenerative narrowing of the spine," which resulted in back pain and headaches; she also suffered from severe bleeding almost daily, and was scheduled to have a hysterectomy, which never occurred. She had prescriptions for pain medicine to alleviate these conditions, but nothing other than doxepin and fluoxetine were mentioned on her autopsy.
A couple of months before Desiree's June 2014 death, she and Callum were drinking alcohol at their home. Callum called 911, saying his wife had taken drugs, and had her transported to the hospital. However, upon arriving to the hospital, medical staff found nothing wrong with Desiree, other than her having too much to drink, and she was not treated, but only given time to sleep it off at the hospital during this instance in April 2014.
Callum later used this incident as an example of Desiree having a substance abuse problem, exaggerating it as a "near-death" experience; some say he could have set the whole situation up—that he knew his wife had no drugs in her system that April night—to help paint an image of a "junkie."
While Ellen found Callum's inconsistencies and demeanor after his wife's death odd, she said local law enforcement never showed much interest in looking into Callum's possible involvement, or negligence, in Desiree's death.
"Unless the autopsy results showed foul play, there was nothing more to be done," Sgt. Dan Goodwin with the Rutherford County Sheriff's Office said.
Shortly after Desiree's death, Callum posted to social media that he "will forever remember 6/26/14 as the day I lost my wife, best friend, lover, confidant, mother to my children and my everything." But his haste to leave the Murfreesboro area raised more red flags with the Reeses.
Mr. Hattingh told the Rutherford County Sheriff's Office in the weeks after his wife's death that he was moving to Sugar Land, Texas, to work for his father's business and be around his family there, and that his in-laws, particularly Ms. Reese, were not suitable caregivers for his two children.
Ellen Reese said she found this very hurtful and surprising, since she spent so much time with the two kids, caring for them often; one of the children had been diagnosed with autism, and Ellen said she felt that other than Desiree and Callum, there was no one in the world who was better equipped to handle her autistic grandson than she was.
"He sold his house in three weeks and took the grandbabies to Texas," Ellen said. "Now we are left without our daughter and her children, as he told us we were no longer allowed in their lives. We lost everything."
Legally, there was no reason why Callum could not leave the area; after meeting with Assistant District Attorney Paul Newman, Goodwin reported that "there was nothing criminal that could be proven.
"I encouraged him (Callum) to be as kind as he could and try and arrange visits for the Reeses after he moved," Goodwin reported.
Desiree's family said Callum's potential involvement in the death was never properly investigated by law enforcement, that the sheriff's office let it slide through the cracks, because it involved "one of their own."
"He had plenty of years to get to know these officers (while working at juvenile)," Ellen said.
She wants to know the true account of what transpired in her daughter's home on her last night.
The Reeses now have placed dozens of donation buckets in stores throughout the county; these jars are to raise awareness for their cause and to collect money to hire a private investigator and an attorney.
And if they don't capture the interest of the public, and the eye of local law enforcement, they hope an April 2 protest at the Rutherford County Sheriff's Office will.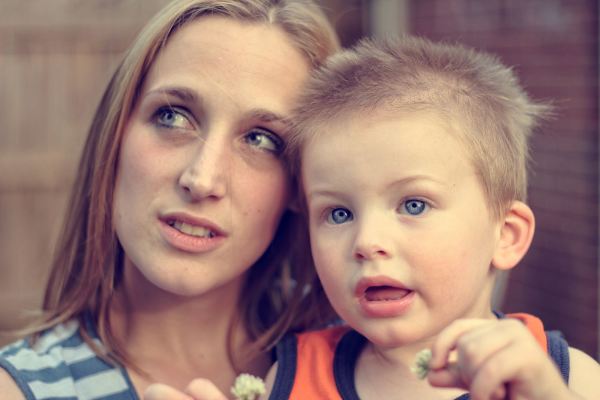 Ellen says she knows a criminal conviction may be unlikely at this point.
"They lost all of the evidence. The pills are gone, they can't get the phone records, the camera card (that officials used to shoot photos of the house immediately following the death) got erased," Ellen said. "Even if we tried to prosecute him, there's no evidence left ."
But she and Dayton at least want their grandchildren in their lives in some way.
"I have a court date to get grandparent rights," Ellen said; she has not seen or been able to make contact with her grandchildren, who are now 6 and 2, for months.
Ellen and Dayton Reese set up a blog totally dedicated to the "Justice for Desiree" cause.
"As the parents of Desiree, you can imagine that we are beyond devastated that our little girl is gone. However, we are more devastated that her children will never get to know their mother," they posted on their web page. "We need help."
Callum did not return requests for a comment on the April protest and the Reese family's continued efforts calling for an investigation into the death, but made the following statement before moving to Texas: "My intention always has been to try and help Desiree's family, but Ellen has fought, hurt and threatened me since Desiree's death."
In February of 2015 Callum said he was feeling like a victim of "harassment, salacious remarks based on here-say [sic] and false accusations which have been discredited by all legal and governing authorities, hate filled messages and threats, and above all not affording me and my children the ability to try live a normal life."
But while he attempts to start a new life with his children in Texas, the life of his wife of 13 years ended at age 31.
For more information on the Reeses' efforts to draw attention to the matter, visit justicefordesiree.weebly.com.