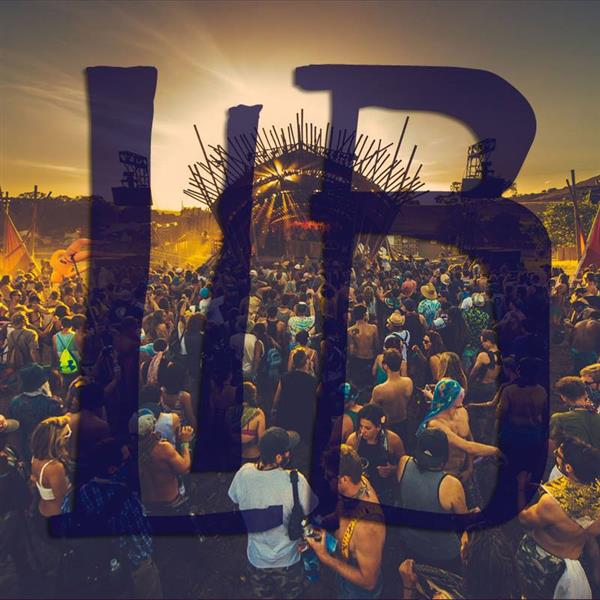 One of the country's largest, most influential transformational music and art festivals, Lightning in a Bottle, returns for its 10th year in Southern California promoting transformation of collective consciousness, self-awareness, environmental protection and ancestral based, natural-made communities alongside a new-age, cultural and diverse music lineup. What does a "transformational festival" offer? A transformational festival invites everyone to transcend into their highest level of consciousness while working together to shape a sustainable community and reconnect with the natural world. People are drawn together with a common interest in popular worldly music, art and concepts like being less wasteful, using earth-based products, eating organic foods, nurturing the divine soul within and being strengthened as an individual and a community. Lightning in a Bottle continues to be one of the largest gatherings in the United States, inviting everyone to expand their minds, grow as a "family" and spread positivity throughout the world for a brighter future.
Lightning in a Bottle returns to Bradley, Calif., May 21–25, for its 5-day camping festival featuring a diverse, international lineup with transcendental, ambient electronic favorites Random Rab, The Human Experience with onstage acrobatic performances, French future-bass and soul enthusiast STWO, funk and bass guru GRiZ, London-based electronic vocalist AlunaGeorge, popular American duo Odesza, Australian DJ and instrumentalist Flume and more. The festival hosts a wide array of house "disk jockeys" and eclectic, experimental and exotic future-electronic, rock and funk music, and offers extravagant, mesmerizing stage designs, mystical graphics, performance art and over-the-top handmade art installations.
LIB promotes radical self-reliance, and you learn about how to survive without the help of modern-day technology, instead using the intelligence of your own mind. Camping outdoors and relying on oneself without the Internet or cellphone can make a big impact on reconnecting with nature and all living things. Los Angeles based LIB production company "The Do LaB" continues their annual motto: "Leave it Better, Leave it Beautiful." The land stays as beautiful and clean as before the festival. There will be no trash bins in the campsites at LIB, and when you are in charge of carrying along the trash you create, it is clear how wasteful one can be. LIB encourages everyone to bring reusable water bottles, utensils, cups, plates, etc., while using as little plastic as possible (plastic water bottles will not be available for sale.) Free water with filters eliminating BOCs, sediments and chlorine is available. For more information, visit thedolab.com or facebook.com/thedolab.
LIB is regularly evaluated by the Environmental Impact Assessment report. They were also evaluated by A Greener Festival from 2010–2014 concerning food vendors, recycling, composting and more, and was the only festival in the U.S. to win the Outstanding Award every year. LIB uses LED stage lights and solar lights, including the use of biodiesel for light towers, generators and shuttles. They use hybrid solar and wind generators and a solar cellphone recharging station. Greywater helps control air pollution by spraying it on the ground's dust, and LIB strives for eco-friendly ways of production that are local and verified by the Climate Action Reserve (CAR). This year's offsets go toward the Fiscalini Dairy Farm in Modesto, Calif., which captures methane gas created from the farm's cow manure.
Expect a great amount of interactive, mind-bending art to view and purchase by unique, talented artists like Do Art Foundation, the public art non-profit of The Do LaB. Do Art will be creating dramatic, thought-provoking paintings throughout the festival and onstage over the course of the weekend. Do Art uses public spaces in L.A. connecting socio-economic and cultural developments in the community that creatively and visually speak to people of the city. Enjoy a silent auction on Sunday night at a memorable artwalk. Visit doartfoundation.org for more information.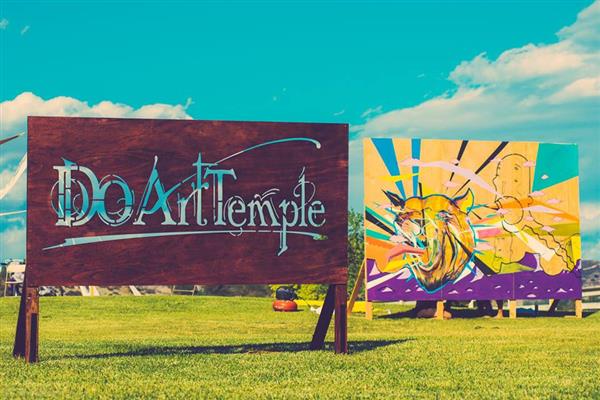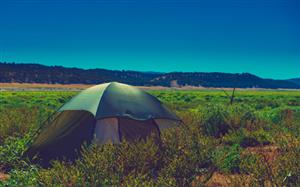 Lightning in a Bottle offers many opportunities for spiritual growth with the Lucent Temple of Consciousness, a "sacred refuge" where visionaries, teachers and healers, activists and performers share their wisdom. The Temple focuses on "sacred activism, relationships, culinary creations, yogic practice, the esoteric, permaculture, collaboration techniques, spirituality, sustainability, personal health, art and transformation." Above the Temple lies the Meditation Nest, providing a serene spot with a beautiful view of the sunsets. Under The Pineal Playground's "old growth Oaks," the Healing Sanctuary offers diverse methods of massage and bodywork. Witness inspirational speakers on the Main Temple Stage, workshops in the Mystery School and hands-on nutrition classes and demonstrations in The Learning Kitchen. LIB features local food vendors with vegetarian, raw, organic, and non-GMO options. LIB is a family friendly festival and enjoys creating an interactive and engaging environment for kids and families as well.
Festivals like LIB, Burning Man, Shambala and other large gatherings can be used as a village themselves. While striving to create a modern-day, organic and sustainable community, LIB's "Village" focuses on natural, earth-based traditions and skills necessary to be a healthy, thriving, interdependent community. Everyone is encouraged to present their true selves, come together as a "family," get involved and give back to the world. Join the Sacred Fire, Ancestral Arts Arbor and Community Lodge for song and story sharing, ceremony and lessons on ancestral concepts like carving, fire making and weaving. Network with other organizations and projects from all over the world and visit The Marketplace for one-of-a-kind handmade and vintage goods. Visit LIB's many areas like Jive Joint, Amori's Casino, The Tea Temple, Silent Frisco, The Courtyard by Giggle Juice and The Grand Artique, a fully immersive trading post/general store with live music.
For those of you returning to LIB, expect a few changes like more shade structures, a shorter and more convenient walk to stages and campsites, more ground coverage for lounging with less dust and more H2O stations. For more information, visit lightninginabottle.org, facebook.com/LightningInaBottle, twitter.com/LIBfestival, instagram.com/libfestival or soundcloud.com/thedolab. For the 2015 Spotify Sampler Playlist, visit bit.ly/LIBspotify.
If you are interested in pre-parties, attend LIB's Temple of Consciousness pre-event, Temple Days, "A Day in the Life at the Lucent Temple of Consciousness," in Los Angeles at The Springs on May 3 with a day-long retreat of speakers, yoga, performance, dance, workshops, food, art and more. Visit lightninginabottle.org/templedays for more information. Also, check out LIB's pre-party in Los Angeles at Club Nokia May 9 featuring Astronautica, Autograf, Coyote Kisses, Dimond Saints, G Jones and more.
The Official 2015 Lightning in a Bottle video, "Anything is Possible," features music from artists Flume and the Ambassadeurs; check it out: