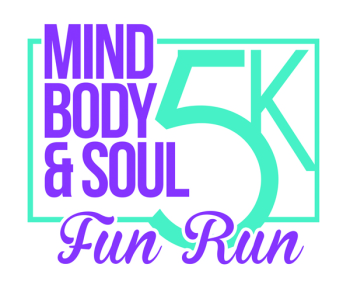 On Saturday, April 18, Murfreesboro will welcome the first annual Mind, Body & Soul 5K Fun Run. The event is being organized by the nonprofit D.Y.M.O.N. in the Rough. D.Y.M.O.N. stands for Dynamic Young Minorities of Nashville, though the two-year-old organization includes not just minorities, but all inner-city youth, in its mission. The organization's vision statement is "to help individuals cultivate high self-esteem, achieve scholastic excellence, and attain fulfillment in life realizing their full potential and purpose."
Founder Brittany Bowers started D.Y.M.O.N. because, she says, she has "a heart for the youth." An entrepreneur at heart, she also enjoys starting things and was motivated by a desire to give back to the community that helped her start out in life. She put together a committee of five like-minded community members (it has now grown to nine) and set out to empower young adults—and to put higher education within their reach.
Currently, the organization's main project is a mentoring program at Maplewood High School in Nashville. The program is in its first full year, having successfully completed a pilot program in the last school year. The students in the program meet each Wednesday during their counseling time at school, and they also meet every other Saturday. On Saturdays, they listen to speakers on practical topics (such as a talk on how to save money given by a bank manager), visit museums or go to movies together. They will also attend a college tour later in the year. In addition, the students are paired with college-educated professionals in various fields who meet with them one on one as mentors. The mentors have three to five mentorees each, with whom they build relationships and accountability, as well as helping the students to get to D.Y.M.O.N.'s activities.
The organization also offers a number of scholarships for inner-city or minority high school seniors who have been admitted to a four-year college or university. Applicants for the scholarship must be enrolled in school in Davidson, Rutherford, Sumner, Williamson or Wilson County and must have a GPA of 3.0 or higher. The organization currently offers three $1,500 scholarships, and students can apply for these on the organization's website.
D.Y.M.O.N. encourages program participants to give back to their community as well. The students are currently working with Hearts for Hunger, a local nonprofit. On the last Saturday of every month, they pack sack lunches and hand them out to anyone who wants one—no questions asked.
Students from the mentorship program are also helping to organize the Mind, Body & Soul 5K. This is the organization's first event in Murfreesboro, in addition to being the first race they've organized. Proceeds from the event will go to fund three $500 scholarships for high school seniors who participate in the race, as well as to support the Boys and Girls Club of Murfreesboro's Goals for Grads program.
The event will be held at the First Baptist Church of Murfreesboro at 738 Castle St. from 8 a.m. to noon, with the run beginning at 9 a.m. Other race partners include First Baptist Church, Legacy Ink and ChampionTone Fitness. To register or find out more, visit mindbodyandsoul5k.com or dymonintherough.com.