Country artist Craig Wayne Boyd's life before and after NBC's The Voice takes on two very divergent storylines. A prolific songwriter from Mesquite, Texas, Boyd moved to Nashville at 25 and spent several years pursuing a music career, and with some success, he says, but not to the measure he sought. Boyd soon realized his dreams to become a nationally recognized artist were hitting a brick wall, and due to financial issues and other pressures, he was on the verge of trading years of music experience for a new career.
That is, until he auditioned for The Voice last fall and his clear-cut talent became recognized by judge and award-winning country singer Blake Shelton with Boyd's version of Travis Tritt and Marty Stuart's "The Whiskey Ain't Workin'." Soon after, Boyd's journey on the show went into overdrive, singing his way to a spot on the finale before ultimately winning Season 7 of the TV show.
"I'm just glad that I've never given up on my dream, regardless of the people around me, the naysayers saying I couldn't do it," Boyd told the Murfreesboro Pulse last month, before he traveled into town for an April 4 concert at Main Street Music. "I wanted to win [The Voice] so badly that my drive and work ethic ended up going a long way, more so than before I was on the show."
Although Boyd's first 10 years in Music City included a publishing deal with EMI Music and a spot on national tours as an opening act for Jamey Johnson, Randy Houser and Brantley Gilbert, the artist's recent accomplishments far exceed his earlier work.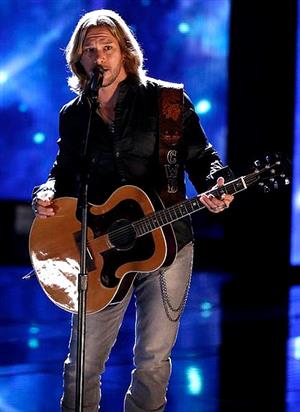 In the past six months, Boyd's already wrapped up a West Coast tour and had his Grand Ole Opry debut in January, a moment the singer said he waited many, many years to see transpire. While honored to perform, he said, he couldn't do it without first having a moment for himself.
"I had to step back where all the cases were and have myself a little cry because it was so overwhelming to stand where all the greats of country music have stood," he said. "To have that opportunity was a chance of a lifetime."
In late February, Boyd joined Rascal Flatts for their two-week Las Vegas mini-residency dubbed Vegas Riot!, and made history by becoming the second Vegas resident country act. The experience was surreal, said Boyd, who credits the trio's music as some of his earliest inspiration to pursue a country music career of his own.
"Coming off of The Voice and going out to Vegas was absolutely amazing," Boyd said. "The experience that I gained from being with a caliber of artists like Rascal Flatts was invaluable."
On Boyd's last night in Vegas, he premiered "I'm Still Here," a song inspired by his last few weeks on the show. The natural songwriter in Boyd noticed the looming potential and immediately called up his now-manager Arlis Albritton and fellow Nashville songwriter Josh Helms to write the song. A Skype session later, the three had a finished product ready for Boyd to perform.
"I caught myself walking through the set and people working the grips and the stages would say 'Oh, hey, there's Craig Wayne Boyd,' and my immediate response was always, 'I'm still here'," he explained. "After saying that for a couple of days I knew I had to write that."
However, Boyd's list of achievements don't stop there. One of his proudest moments, he admitted, happened last December after becoming the second artist to debut at No. 1 on the Billboard Hot Country Songs chart with his debut single "My Baby's Got a Smile on Her Face," which premiered on the show's finale. The only other artist to debut on top is Garth Brooks, who made history when "More Than a Memory" hit the chart's pinnacle on Sept. 15, 2007.
"All I'm sayin' is that my hashtag for that accomplishment is 'cowboys cry too'," Boyd said. "I can't believe all the stuff that's happening so quickly and all at once. It's all the things I've ever dreamed of."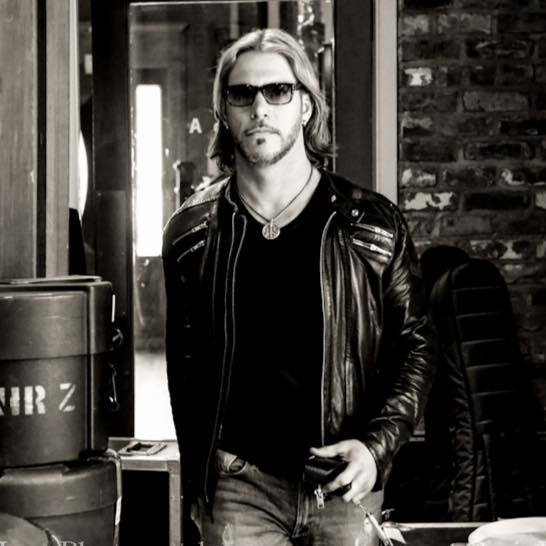 Now in his mid-30s, Boyd says he's ready to "catch up" by touring across the U.S. and releasing his debut post-Voice album later this year. The tracks have a similar tone as the songs he performed while on the show except for being geared moretoward modern country, he said, adding that he's ready to play them on the road.
"That's why [artists] play music, to get out and take our music to the people," he said. "Whether it be 30 minutes, two hours or whatever and wherever the show is, I feel like my responsibility as an artist is to entertain people away from their problems for a little while."
"Even if that means climbing rafters or standing on top of the speakers," he continued. "Each show has its own unique element and you never know what I'll do."
Craig Wayne Boyd will perform at Main Street Music on Saturday, April 4, along with The Main Street All Stars, Ben Lacy and Billy Dawson. Main Street Music is located at 527 W. Main St., and tickets are available at ticketfly.com.