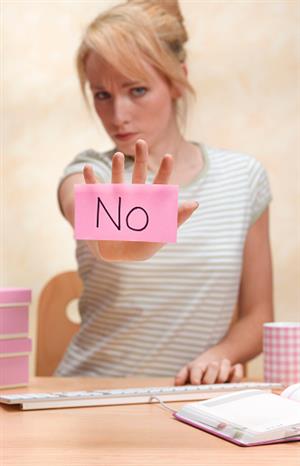 I don't typically listen in on other's conversations (I have enough of them going on in my own head :), but when I heard the word "wedding" as I was sitting around a group of people in a public setting, it caught my attention. Sounded like a new bride was giving some advice to her unmarried friends, and the ear-grabbing statement was "never get your eyebrows done on your wedding day." Hmmm, I thought as I was pretending not to listen, I have to hear the reasoning behind this action that, as a guy, I had never really thought about one way or the other, wedding day or not.
She went on to say that it made her skin red all around the area where the torturous activity took place, and she was so embarrassed about it that she cried up until the wedding took place—which, of course, made her face puffy and even redder. Now, I hope one of my skilled Photoshop/Lightroom photography friends was able to take the red out for the pictures, but it didn't make the real life experience any better.
So, what can we learn from this poor lady in red? Don't do things that are way out of your norm on your wedding day. This, of course, is different for everyone, but here are the top five things I see brides (and sometimes grooms) do that can really affect (in a bad way) your wedding day.
Don't wake up way before your normal time (or stay up late the night before):

You are going to have a very long day, and will probably be taxed both emotionally and physically. You need a good night's sleep to counteract your very eventful wedding day.

Don't drink alcohol on your wedding day, or at least not much:

You will be the center of attention, and you need to be in control. You know how alcohol affects you, so make a smart choice. A couple times I've had a drunk bride or groom come up to me at the end to thank me (I'm a DJ), and I'm just embarrassed for her or him. It's impolite to the guests, unclassy, and just not the place for it.

Don't skip meals:

You'll be busy and nervous all day, but neither of those is an excuse not to eat. Your body needs (healthy) food for exactly these reasons. Fruit, trail mix and water make for great extra energy boosters as well.

Don't stress:

I have a lot to say on this topic, but I'll leave most of it for another blog. Bottom line—have fun on your wedding day. You might hit a bump or two during the day, but just roll with it. If happiness equals everything going perfect on your wedding, then you have bigger issues than just your wedding. Life (and many weddings) aren't perfect no matter how hard you try to make it that way. Relax—it will be a lot more enjoyable.

Don't micromanage:

Hire vendors you trust. Definitely spend time with them so they can bring your wedding dream to life, but then sit back and let them do their thing. That is why you hired them, isn't it? They are likely better at what they do than you are, but they cannot shine if you keep muddying up the waters.
There is a ton of great info on what to do on your wedding day, but as you make plans, be sensible. Way out of the ordinary (for you), could be something that can really bring your experience down.
What else shouldn't brides and grooms do? Let others know by commenting below.