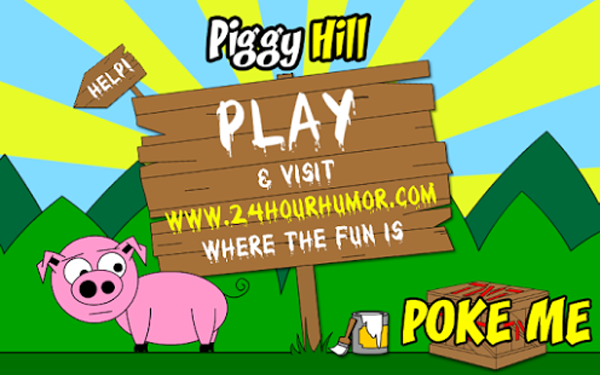 Sometimes, we all need a break from the stresses and pressures of our everyday lives. Whether for an hour or just a few minutes, it's important to take a little time out every one in a while to relax—and maybe even crack a smile.
And if you have your smartphone handy, Murfreesboro's own John Garrett can help you out with that.
"I believe a smile a day keeps the doctor away! I realize how some people can be grumpy or negative. I would rather put a smile on my face before going to work or coming home and enjoy doing so," says Garrett.
But Garrett knows that smiling can sometimes come hard, so he's taken steps to help others banish their frowns: he started a Facebook group called 24 Hour Humor. He was inspired by his success at building another group based around a Facebook game. After five years, he had gained more than 30,000 members.
"The membership milestone got me to thinking about creating a fun and humorous website for people to enjoy," he says. "Plus, reading a good joke or two every day is always a good conversation starter, right?"
"24 Hour Humor" is now not only a Facebook group; it is also a website and a monthly newsletter. Garrett calls it "a one-stop place to find only the BEST smiles around!" He adds, "My goal is to provide an alternative to the stress life often brings. I hope to gain friends who like to share . . . clean jokes and laughter to get us through this thing called life."
The page works as a community, with all members encouraged to post the best jokes they come across. The other members are supportive, "liking" and posting comments on the jokes that make them laugh. Periodically, the very best contributions are added to the online vault at 24HourHumor.com to showcase what the group has to offer.
To encourage yet more smiles, and to further promote his website and group, Garrett has also designed his very own app, a game called "Piggy Hill." Available from Google Play and the App Store for Android, Piggy Hill is a colorful romp through a creative cartoon farmyard. The player is the piggy, who runs from the farmer trying to catch him while avoiding obstacles and tripping up the pursuer along the way.
One of the game's most distinctive features is the built-in ability to personalize your character. By uploading a photo to the app, players can give the fleeing pig new features. Whether you use your own face, that of a friend or family member, or even a giraffe or hobbit, the pigs are infinitely customizable and sure to set kids and adults alike giggling at their antics, while the game's fast pace makes it a great addition to your gaming stable.
Download Piggy Hill at play.google.com or amazon.com to enjoy hours of fun—and a wealth of smiles—for only $.99.