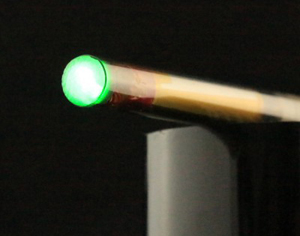 "Above the Law."
That's the new feature showing at the Rutherford County Sheriff's Office. Well, it's not really new. It's been running for nearly five years, almost since the day Robert Arnold took office.
But not until documents came to light about the sheriff's connections to JailCigs, JailSnacks and a host of unapproved contracts and agreements did people figure out the movie's theme. It was one some people had an inkling about since he won the election five years ago.
When interviewed in 2011 about taking extradition trips to Alaska and San Francisco, not long after being sworn in, Arnold said, "Rank has its privilege."
Since then, he has ruled the office as a man of privilege, buying expensive sports utility vehicles for himself and his top brass, spending freely from the drug fund and raising the sheriff's office and jail budgets nearly $10 million in four years. And that's the legal stuff—at least it received legal approval from the County Commission.
From the outside, it appears the sheriff's office also played a shell game with county money during Arnold's time in office, though he swore his administration would be the most transparent ever. A typical night at a county budget committee meeting takes seven to eight amendments for the sheriff's budget, and sometimes he refuses to tell them exactly how the money is to be spent.
Of course, that didn't include everything he was hiding.
As it turns out, Arnold reported on his state ethics form that he and his wife are investors in JailCigs, LLC, a company owned by his uncle and aunt, John and Judy Vanderveer, of Marietta, Ga., and his chief deputy administrator/neighbor/campaign chair Joe Russell, who handled all the sheriff's office financials until he was put on administrative leave in April. Russell, who also holds a real estate license, ran JailCigs' distribution of e-cigarettes at the jail, emails show. He and the Vanderveers also own JailSnacks, a vendor dealing items nationwide.
When inmates were booked into the Rutherford County jail, they were given a piece of paper notifying them their friends and family could buy e-cigarettes through jailcigs.com at $12.95 a pop. An e-cig lasts about as long as 25 cigarettes, and inmates could buy another four when they turned four in.
Typically, the jail has about 800 inmates, so if 400 of them bought four e-cigs a week for a year, that equals $1 million. The problem is the JailCigs contract never went through the county's purchasing committee and none of the revenue was flowing to the county's general fund, officials say. The question is: Where did it go?
That's why District Attorney General Jennings Jones called in the Comptroller's Office and Tennessee Bureau of Investigation.
Meanwhile, Arnold signed an agreement with Keefe Commissary Groups setting up a "technology fund" without county approval, and a Keefe subsidiary made a $15,000-plus purchase for tasers, lasers and holsters and shipped it to the sheriff's office without going through the purchasing process.
A similar purchase was made from a company called Telmate for tablets inmates could use to communicate with friends and family, and John Vanderveer, co-owner of JailCigs, made yet another purchase of prison bags for nearly $8,000 to ship to the jail. All of this is documented in public records.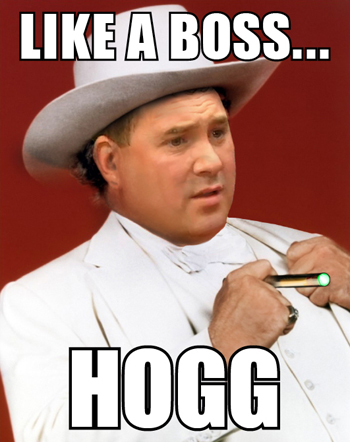 Brazen Attitude
Of course, Arnold is refusing to step down. With a salary of $125,000, he can't afford to leave. Besides, he needs the money to pay his attorney, Tom Dundon, of Nashville's Neal & Harwell, a white-collar criminal defense attorney who spoke for Arnold recently at a County Ethics Committee meeting.
The Ethics Committee called for the DA to investigate Arnold, Russell and another consulting and training company being run out of the sheriff's office by Detective Maj. Bill Sharp. Neither the committee nor the full county commission can do much other than seek investigations and censure the sheriff.
The TBI and Comptroller's investigations were in full swing already.
But Arnold apparently underestimated just how angry people have become about his shenanigans. People who went to the wall for him during his two campaigns are PO'd.
At the Ethics Committee meeting, County Commissioner Rhonda Allen of Smyrna called him out. "It's very clear Joe Russell is the owner of JailCigs. Let's assume (Sheriff Arnold) didn't know. Now he does, so what has he done?"
The next day, Arnold placed Russell and Sharp on administrative leave—with pay. That means they can continue doing what they've been doing without worrying about pretending to work on county business.
Someone called and asked A) was it protocol for people under investigation to be placed on leave; or B) was Arnold trying to cover his rear end. The answer: both.
In all truthfulness, Arnold should put himself on administrative leave until this situation comes to an end. He's just lucky the next election isn't this month.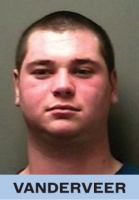 Something Building
Not only is Arnold apparently in cahoots with the Vanderveers on JailCigs, he gave their son James a second chance at a job with the sheriff's office after he was arrested on a DUI charge. Certainly, young people are going to make mistakes. But James Vanderveer is also a target in a federal lawsuit after pepper-spraying a confined inmate at the county jail for an extended period. A video can be seen on YouTube. The inmate contends in court that Vanderveer, another jailer and the sheriff violated his constitutional rights.
Meanwhile, Russell may not have learned much from the hard knocks of county politics. His wife, Nicole Lester, was ousted last July as Rutherford County administrator of elections, primarily for not reporting to work as requested by Election Commission Chairman Ransom Jones.
Russell pleaded his wife's case at her final meeting with the commission, but it didn't do much good. The vote to fire her was overwhelming.
As Arnold's chief financial officer, Russell could be the one leading him down the wrong path. At the jail, he was point man for JailCigs, letting jailers know when the e-cig shipments arrived and even troubleshooting cases in which inmates got bad e-cigs or no e-cigs at all. In one case, a mother was upset because her son didn't receive the e-cigs she ordered, according to emails obtained from Russell's computer.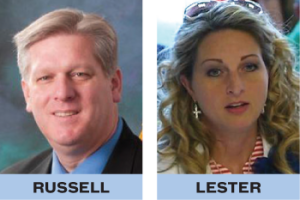 What Did He Say?
When WSMV-TV reporter Nancy Amons interviewed Arnold at the sheriff's office the day this news broke, he acted as if it were no big deal, showing up in shorts and a golf shirt. Then, when Amons showed him the document showing Russell owns JailCigs, Arnold said something like, "Oh, I know of a Joe Russell."
Considering they've been almost inseparable for the last few years, he clearly suffered sudden amnesia syndrome. Russell ran his campaigns, controls the sheriff's office money and lives so close to him they can't flush the toilets without the other one hearing. Their driveways are even connected by a concrete walkway.
Fittingly, Russell was on vacation when the news broke, the same week JailCigs set up a booth at the Florida Sheriffs Association conference in Orlando. Sheriff's officials would say only that Russell was on vacation at the time, while insiders said he was in Florida.
Even though he holds no police officer certification, Russell has been on several sheriff's office junkets, including trips to Washington D.C. with Arnold and to Fort Worth, Texas, for National Sheriffs Association events, county records show.
People irritated with this situation say Russell has no reason to go on these trips—other than to sell JailCigs, as e-cigarettes become one of the hottest money-makers in the prison and jail industry.
The Ultimate Question
Robert Arnold had it made. As sheriff, he's getting paid four times what he made as a jailer and school resource officer. He drives a fresh Chevy Tahoe, lives in a nice house and takes multiple trips every year to the mountains in East Tennessee, Washington D.C., and other states for sheriff's conferences and training seminars, all paid for by taxpayers.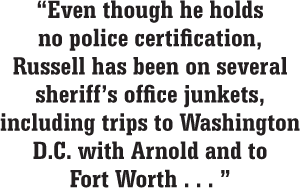 According to records on file with the Rutherford County Finance Department, Arnold took trips to Pigeon Forge in mid-March for a conference and to Washington D.C. in early February for the National Sheriffs Association conference. He serves on the board.
He had just been to D.C. in mid-December for a National Sheriffs Association meeting and to the Tennessee Sheriffs Association conference in August at Pigeon Forge. Those came on the heels of a June 2014 trip to a National Sheriffs Association event in Fort Worth, Texas. And there were many more in 2013, totaling thousands of dollars in expenses.
Tennessee Sheriffs Association conferences are packed with discussions about ethics, and how to deal with vendors, according to Executive Director Terry Ashe, who suspended JailCigs from TSA events. The training must not have sunk in here.
Arnold rolled to another four-year term in August 2014, defeating two independents and a Democrat, picking up more than half the vote. He was so popular he could have stayed in office as long as he wanted. If he somehow overcomes this investigation, he'll have a tough time winning again. People who went out on a limb for him the past five years feel like he played them for fools.
Oh, how the mighty have fallen.