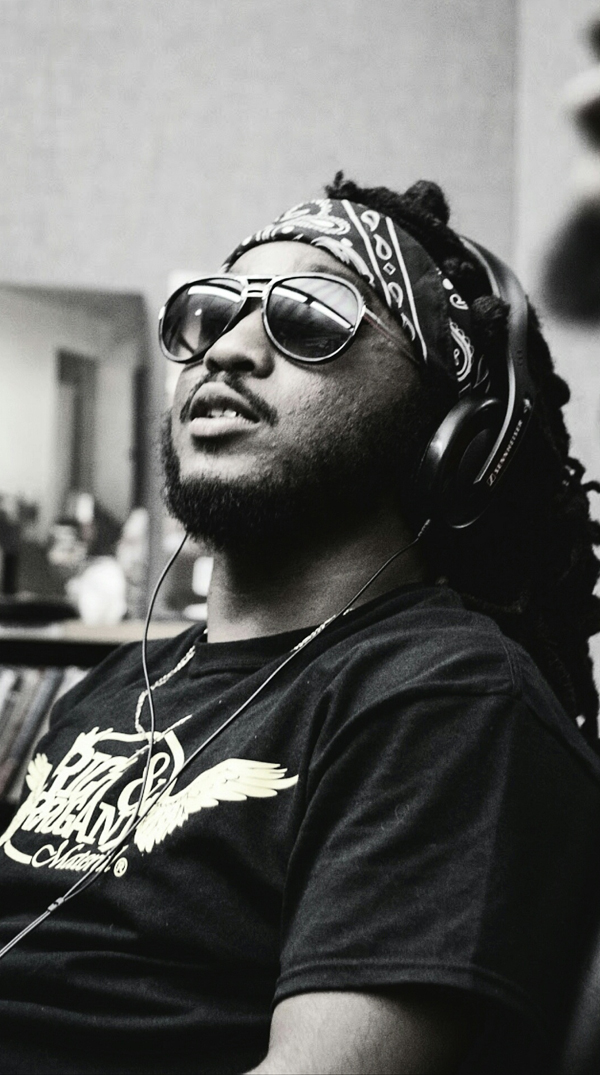 Murfreesboro isn't particularly known as a mecca for hip-hop; however, that seems to be changing as of late. Local artist Stunt Tha Boss knows this, and with a new track featuring Chris Brown out on the airwaves, there's no better time than now for the 26-year-old to make his presence known.
He's currently on a radio tour in support of the aforementioned track, "I Can't Stay," which dropped May 28, in advance of a full-length album titled The Black Elvis coming later this year under his independent record label, Rich & Arrogant Material. Recorded in Nashville by producer Kenneth Barnes (who goes by KillaMusiq), the song piqued Brown's interest upon the first exchange with Stunt Tha Boss.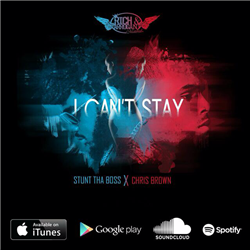 "When (Brown) originally heard the record, he loved it and had an idea for it right away," Stunt Tha Boss told the Murfreesboro Pulse about the recording process. "So we got everything together, I went back home to doctor the song a little bit and then sent it back his way to add the hook."
Stunt Tha Boss isn't new to the music scene—he has been releasing projects through platforms such as SoundCloud and mixtape hosting site DatPiff for years. He believes in producing large volumes of quality work in a short amount of time, but said that funding his work became the driving force behind his recent success.
"I've been influenced by music since I was 6," he said. "I have my own studio where I learned how to mix and record myself, but realistically I didn't start taking music seriously until I started putting money behind it. That's when it all took off."
This is when recording became his primary focus, he explained, but instead of allowing others to control his music, Stunt Tha Boss has chosen to release all projects under Rich & Arrogant Material, the independent label he founded in 2006. This gives him creative control over every aspect of his career, something not all artists have the pleasure of saying.
"There's nothing like having your own . . . it feels better knowing it's under my control," he said about his label. "It's more comfortable to invest in something that's my own, and without anyone saying what can and can't be done and where I can or can't spend money."
Stunt, who knows how vital it is for an up-and-coming artist to stand out, says he does this best by releasing music his listeners can relate to. This, along with his onstage persona (and unique hairstyle), is what sets him apart from his musical peers.
"As an artist, you have to separate yourself from the rest," he said. If everyone is going a certain way in the music industry, he wants to be going a different way—this way.
Stunt Tha Boss has accomplished this by crafting a unique brand of music he calls "Monte Carlo Music," which has a cool, calm and collected vibe. He says the music he makes isn't what you'd typically hear on the radio because the lyrics hold "substance, not just filling" and are "not something you'd expect out of a small town."
For now, Stunt Tha Boss is working on his upcoming album, as well as a project to give away to new fans and as a token of appreciation to his faithful followers. He plans to hit the road later this year, and while he isn't sure of the details, he does promise a hometown show in the future, a show he says will be worth the wait.
"I plan to venture out first," he said, hinting at possible international tour dates. "I'll bring it all back home for the big hoorah . . . I've been here my whole life, so it's time to go out and see other places."
He may be ready to venture out, but he's also willing to assist young artists who share the same dream. For others hoping to break out into the hip-hop scene, or with anything, Stunt Tha Boss offers his words of advice and encouragement:
"I just want people to know that it doesn't matter where you come from or what your struggles have been . . . put your all into it and believe in yourself," he said. "Never take no for an answer, and I'll think you'll be successful in some shape, form or fashion. Work without having faith in it is dead. You've got to have both to be successful."
"I Can't Stay" is now available on iTunes. To stay up-to-date on the latest news from Stunt Tha Boss, visit stuntthabossmusic.com.