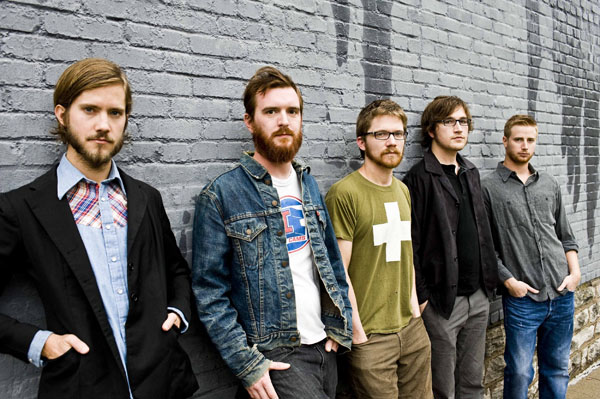 It's hard not to know who Moon Taxi is, at least not if you live in the Middle Tennessee area or have a love for indie/progressive rock music. I recall seeing the Nashville natives close out Live on the Green's 2013 season as everyone welcomed autumn and relished in the presence of free, live music; I also caught the Taxi at the Hangout Music and Arts Festival in 2013 as the sun set and the crowd danced and swayed peacefully to the hit track "Running Wild" and a Raconteurs cover, "Level." Memories of those great shows make the recent news of the band's upcoming Bonnaroo appearance a cause to celebrate.
Formed in 2006 by members Trevor Terndrup (vocals, guitar), Tommy Putnam (bass), Spencer Thomson (guitar, programming), Tyler Ritter (drums), and Wes Bailey (keys) while students at Belmont University, the notorious band has played many shows around the country, including Nashville's very own Exit/In, Colorado's breathtaking outdoor venue, Red Rocks, and noted festivals Bonnaroo, Forecastle and Lollapalooza. This year, Moon Taxi returns to several popular festivals: the Wakarusa Music and Arts Festival in Arkansas, Lollapalooza in Chicago, Austin City Limits in Texas, Governors Ball in NYC and Tennessee's Bonnaroo (on Friday, June 12 at 5:30 p.m. on the Which Stage). The band's best-known albums are 2012's Caberet, produced by the band's Thomson and Bailey with mixing and mastering, respectively, by notable knobsmen Vance Powell (Jack White, The Dead Weather) and Greg Calbi (Talking Heads, Paul Simon, Fleet Foxes), along with 2013's successful Mountains Cities Beaches, the quintet's first vinyl release.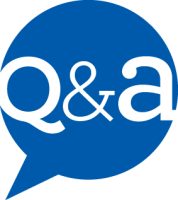 I spoke with keyboardist Wes Bailey in late May about Moon Taxi's upcoming festival season, Bonnaroo and their love of hometown Nashville.
You guys are still touring a lot this year, does that mean a new album?
Yes, we actually just finished it as of last week. It's mastered and ready to go. We are starting the process of releasing songs. We are not sure about release date, but it should be this summer. We're really excited about it. We have already gotten people singing along with the first listen, and we are hoping to play some this summer.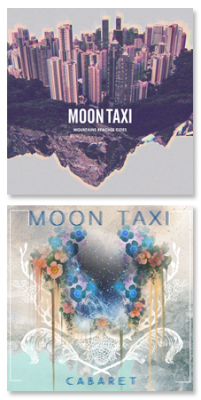 Are there any new sounds or new inspiration that are going into upcoming/future music?
It's pretty in line with what we've been doing. We don't try to make albums too different. [We try to] keep sound intact, and we are influenced by a bunch of things. This album is inspired by older music as opposed to newer music and references more classic rock and that stuff in the studio. There's a little more live feel and it's recorded in a room. We've layered in the past, so this has a more classic approach. It's mostly live; the vocals, guitars and drums are all live which I think will be good for fans. We've been influenced by the Heavyweights, Tom Petty, Steely Dan, and we're all Radiohead fans, so there are a few moments where we're tapping into that vibe. There's something for everyone and for every kind of mood. Our music is kind of all over the place; every track offers something different.
You guys are playing a lot of festivals this year. What are you most excited about?
We are definitely excited most about Bonnaroo. We have an amazing slot there that we couldn't be more excited about. We've played Bonnaroo before and it did so much for us. We were at the bottom of the lineup before that. We have a reputation to fulfill going back down there that we hope people are going to continue talking about. It's like "Nashville's festival," and that's a big part of it. We all grew up within 3 or so hours of Bonnaroo, and some of the guys actually went to the first one, and I used to go back in like 2005. It's the best for sentimental reasons.
Was there ever a moment at a show or festival when you were really blown away by the amount of fans you all have accumulated?
We started to feel some of the impact as we traveled from southern Florida to Seattle, and somebody would say at every show, "Hey, I saw you at Bonnaroo," and it was an indication to us that we needed to keep going, and we haven't looked back since . . . we are hoping our festival plays will really reach our fans.
What would be your dream festival or venue to play at?
Madison Square Garden. I know it's cliché, but that would be sweet and we would love to do that one day. I think all of us think that is possible.
What's your favorite thing to do in Nashville?
We all live in Nashville. There are so many amazing restaurants. I'm kind of a foodie myself, so I try to go to the new spots and check that out. We all like to go out and eat and experience shows. If there's a band that we like that we want to open for us, we kind of go out and see how we feel about them and ask if they want to open for us.
If you were me, what would you want me to ask you?
I would just focus on the new records. I would want people to be interested in any way they want. We obviously want our fans to be interested in our new album. We are just trying to get the word out that it's done. We think it's our best yet, and we are counting down the days.
Are you all coming back to play in Nashville this year?
We have one thing we can't announce that's coming up, and we will do New Year's again somewhere. We've done that 5 or 6 years now and we love just being home and celebrating. Having our friends and family come is always a special show.
For more information on Moon Taxi, visit ridethemoontaxi.com or find them on Jambase, Twitter, Instagram, Spotify and Facebook. The new live EP, Acoustic on West 56th, is out now on iTunes.