When I first moved to a location just off of Church Street, someone told me I had to try Sal's Pizza. They told me it was delicious. They also said not to judge the restaurant by its surroundings. They were right on both points; the food was indeed delicious, but it was housed in a building that had previously been a Burger King and was right beside a motel that, if I'm being honest, looks like it rents rooms by the hour, if you catch my drift. The place looked completely sketchy.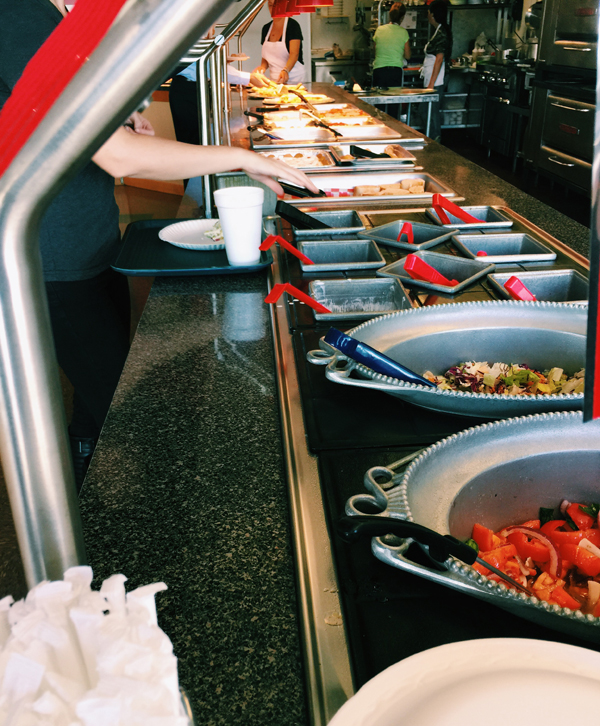 As we were leaving the restaurant for the first time, I remember looking at my husband and telling him that despite the great food, this place could not possibly remain open in this location. Sadly, I was right and Sal's closed its doors a few years ago.
But now, lovers of Sal's Pizza can once again get their fix in Murfreesboro, because they have reopened in a shiny new location and are better than ever! They took over the space a couple of doors down from JoZoara Coffee Shop that used to house Snappy Tomato Pizza and Mr. Nick's Pizza for brief stints. The place is clean and bright and has a gorgeous buffet that is laden with salads, several different pastas, a myriad of pizzas, strombolis and their famous garlic knots.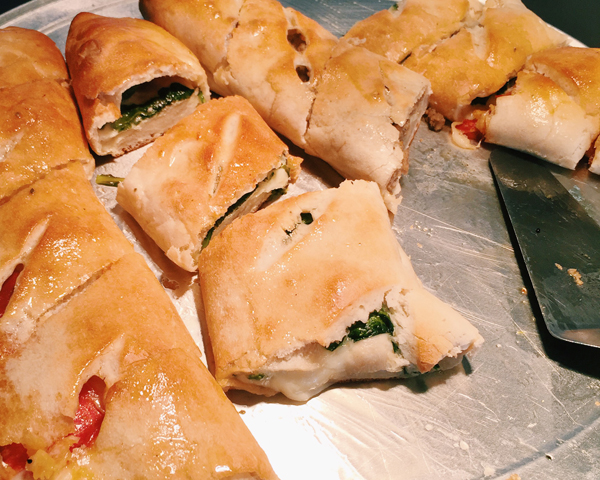 I went there for lunch recently and was greeted by Sal's smiling face as soon as I came through the door, which was just as inviting as the aromas coming from the kitchen. I sat down with my plate from the buffet and reacquainted myself with the food: the alfredo sauce was just as good as I remembered it, as were the meatballs with marinara. The pizza, for those of you who haven't tried Sal's before, is touted to be New York style: big, foldable slices with drippy cheese, a flavorful sauce and a chewy, homemade crust.
Sal's is not just a buffet, though; they have an extensive menu of pizzas, pastas and more.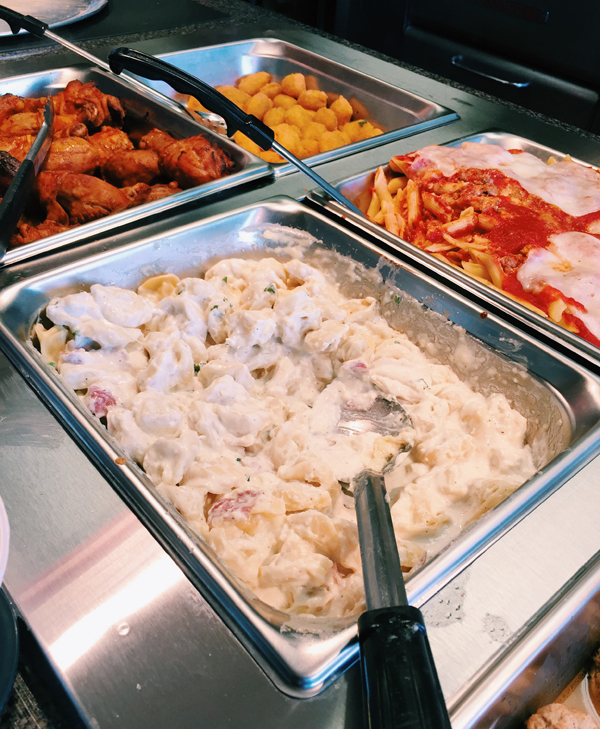 Do yourself a favor and save room for dessert! The homemade cannoli, cheesecakes and limoncello cake are a must try! Also, I talked to Sal and asked him if they were going to offer delivery like the last location did and he said that while they don't offer it currently, they are planning on offering it in the future, as soon as they settle in and "work all the kinks out."
I was so preoccupied by the food and my feelings of happiness that I could once again enjoy Sal's in Murfreesboro that I did not get as many photos as I usually do, but all that means is that you will have to go and see it for yourself.
The Dish:
Sal's Pizzeria
536 N. Thompson Ln., Suite D
Monday–Thursday 10 a.m.–10 p.m.; Friday–Saturday 10 a.m.–11 p.m.; Sunday 10 a.m.–9 p.m.
(615) 956-7531
Lunch buffet: $8.99; 14" pepperoni pizza: $13.25; chicken Parmesan: $13.95
salsmurfreesboro.com