When craft beer is intertwined with culture, the result can enrich a community, helping to indicate the quality of life that visitors and residents can expect from a city.
The folks at Mayday Brewery, 521 Old Salem Road, want to help shape local culture by introducing Rutherford County to all kinds of new tastes. Supplementing the business of beer with event programming, Mayday is launching a monthly series of art shows that will bring artists from all over the Middle Tennessee area. Starting on July 30, the creative experiment will begin in the form of a monthly series featuring a new artist each month.
The upcoming Mayday show, titled "Masters Pieces," will feature the works of professional artist Mickey Masters. Neither a slouch nor a slave to convention, Masters' infamy came from taking the practice of fine art to uncharted territory in commissioned works. His work is probably most recognized by frequenters of Nashville's West End who have viewed his "Mapco Mural."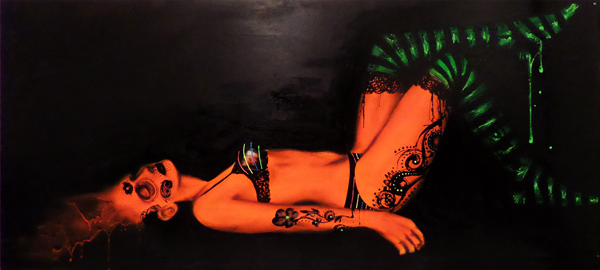 The Pulse recently caught up with Mickey to discuss the upcoming art show.
How would you describe your art?
My personal series are usually erotic, dark, primal, while pushing the boundaries of whatever mediums I am using. When I say pushing boundaries, I mean using unconventional mediums purposefully, or more familiar mediums in strange ways, to execute so that the piece has a bigger impression. I also like constantly exploring different mediums and techniques so as not to become stagnant. But I also have abstract and other collections that contain other subject matter, sometimes lighter.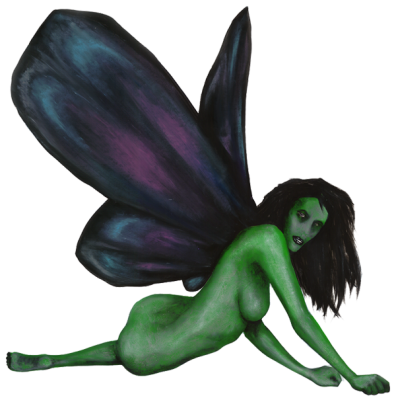 For this particular showcase, what can you tell readers about the pieces you've selected?
In addition to the previously mentioned collections, I will also be showcasing some pieces that are more technically driven that take a street-art spray-paint idea and push it. Like an eight-foot black-light responsive space scene, which I have had a demand for, because of their size, look like wall murals but aren't painted on the actual wall and can be moved. So it's convenient for apartment dwellers. But, I have also done murals in entire rooms with this subject and when blacklit, really give the sensation of being surrounded by space.
You're currently starting a business venture for graphic design needs in the greater Nashville area?
Polyeight Studio is a company that myself and a friend and fellow freelance artist have started here in Nashville. It's a large, portfolio-optioned art studio for branding, logo design and photography, and all art is done in-house. We came together realizing we individually are capable of broad portfolios, but we complement each other in things the other doesn't do.
Are there any artists you would you cite as inspiration?
I like Ralph Steadman, H.R. Giger . . . really, a lot of artists are influences in their own right; even though I might not like the subject matter, I can respect and learn from the technique or execution of their work.
A big portion of your work features the female form . . .
I have always thought that the female form is one of the most beautiful images. My father was an anatomy teacher and artist, and was pretty hard on me on getting the anatomy right. But most often when I use a female form for a piece I tear it apart or disfigure it. Perhaps to give the viewer a mixed reaction of appeal and attraction.
Outside of that spectrum, what can you share with Pulse readers about your life as a working artist?
Being a mercenary artist for years, I have done logos, branding, album covers, T-shirts, auto paint jobs, advertisements . . . really, everything. If you see it, I have probably done it. Which keeps me learning and developing a rounded portfolio. But I like when clients ask for fine art that they themselves have conceived, or gotten an idea from my other work and would like a custom piece.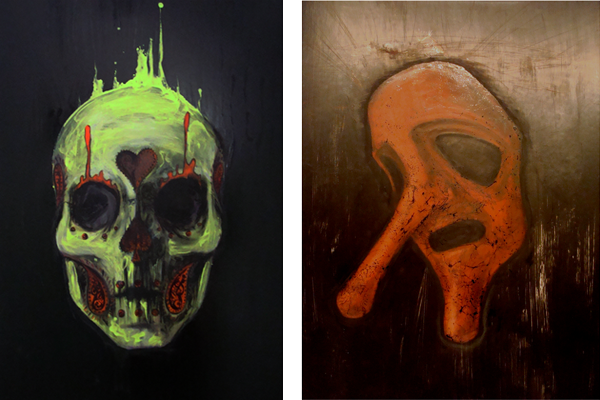 For people looking to see more of your work, what future projects are you working on?
For the Mayday showcase, I'll have a new piece to display. It's a gift for a friend that will have never been showcased before. Outside of that, I am setting up in a few other galleries soon in Nashville and surrounding areas, some at breweries and other locations that would lend themselves better to people whom would want to see more exotic art than still lifes of fruit bowls.
Masters Pieces will begin its display on July 30. Mickey's art can also be seen at mickeymasters.com. For more information on exhibits at Mayday, or to submit art for showcase consideration, contact justin@maydaybrewery.com.