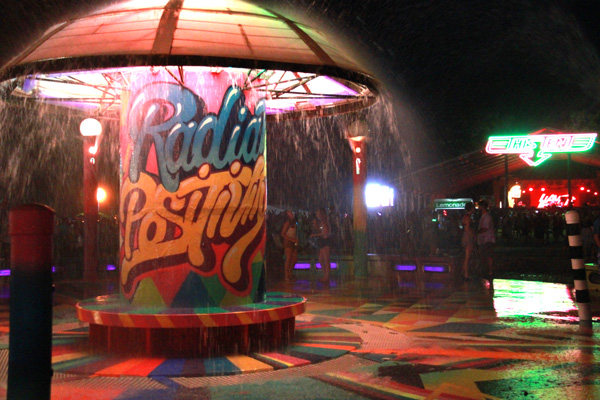 Mumford & Sons closed their Saturday night main-stage set at the 'Roo this year with a grand, guest-gang Beatles tribute—Hozier, Ed Helms, members of My Morning Jacket and Dawes, Rhiannon Giddens and Danny Clinch all joined them onstage for one of those epic Bonnaroo singalongs that occasionally happen.
In one of those surprise moments that lifted the spirits of weary concertgoers and got tens of thousands of people singing in sync, peals of the very-appropriate-for-a-massive-festival-atmosphere chorus "I get by with a little help from my friends" arose from Manchester.
Bonnaroo 2015 also featured Ben Harper, Earth, Wind & Fire, My Morning Jacket and some of that rap and EDM music the kids like these days.
I could picture one of those increasingly popular hot air balloon lantern things flying right into a snack tent's funnel cake grease during the Billy Joel set and igniting the very dry grass . . . as he sang "We Didn't Start the Fire" . . . but luckily, all lanterns launched successfully.
This year's Bonnaroo may be remembered as the year Billy Joel's guitar tech rocked the crowd and nearly stole the show; a buzz of excitement spread through the crowd during Mr. Joel's festival-closing performance as unexpected sounds of "Highway to Hell" came from the sound system. Comments the likes of "who is that singing?" "what's going on?" and "oh, hey, we know this one, let's belt it out!" began to circulate. The singer turned out to be known as "Chainsaw," a member of the road crew for Billy Joel, who had switched from piano to guitar for this AC/DC number.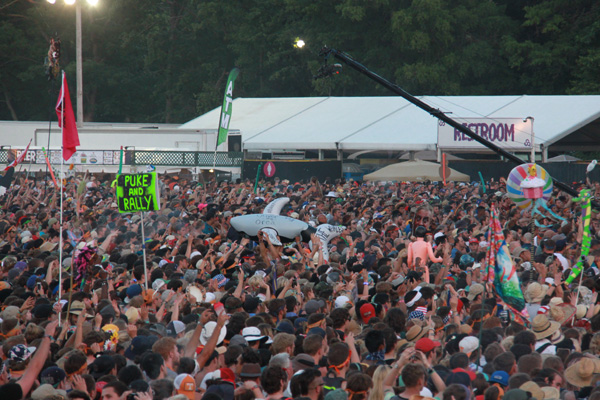 Naturally, the set also featured Joel's own biggest hits as well, including "Piano Man," "Only the Good Die Young" and "She's Always a Woman."
Two thousand fifteen may also be remembered as the year Slayer came to Bonnaroo; Cartman, we all recall, used the music of Slayer to disperse hippies at a music festival in a classic South Park episode, but, alas, it turns out that a little metal couldn't destroy Bonnaroo, and despite the heavy metal sounds of Slayer, the festival crowds hung around.
Mr. Ed Helms has helped fuel a genuine movement, promoting the resurgence of string band music, and the actor, musician and organizer of bluegrass wonderfulness brought together the Punch Brothers, Jerry Douglas, Béla Fleck & Abigail Washburn and others under his Bluegrass Situation banner in the That Tent on Sunday afternoon.
As has been widely noted, the festival has undergone many changes since its inception in 2002. Macbook-wielding acts like Bassnectar and Deadmou5 are receiving prime-time spots, large numbers of indie-rock and EDM-loving youngsters have replaced the Deadheads of old, and there are more bass drops than extended jam-band guitar solos, but that's OK. Music changes, culture evolves.
One thing remains the same, though—every year on the farm, come the second week of June, it's always Bonnaroo, it's always magical and, from Centeroo to Camp Kielbasa, the Bonnaroovians let the good vibes roll once again.
To view some of the performances from this year's Bonnaroo, visit redbull.tv/bonnaroo.