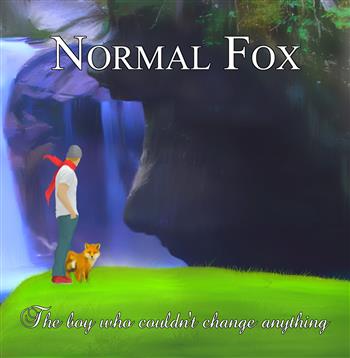 Normal Fox's full-length LP The Tragic Hero is highly accessible for dedicated pop-punk fans. A progressive follow-up to the 2013 EP, The Boy Who Couldn't Change Anything, it reveals a sound that has matured by mixing the popular genre with elements of post-hardcore and emo.
The album hardly skips a beat after its acoustic opener, "Presque Vu," which captures that "tip-of-the-tongue" feeling with lyrics like I believe that there's something more and There's a lot of things that I thought that you thought, too, before transitioning into "Memphis," which tells the predictable story of a girl falling in love with, you guessed it, Memphis.
These moments give a glimpse into life as a lovesick twenty-something with foreseeable narratives of romance and regret threaded through sugary punk melodies, like on "Emo Girls" and "Fishing for Whales." This is expected, given the members' ages (the band formed while they were all music students in 2012).
The band hails from Oshkosh, Wis., but vocalist Derek Fredericksen has recently spent some time in Murfreesboro. Fredericksen says he is looking to perform in as many open mics and acoustic shows as possible while in Tennessee to promote his music and songwriting.
The Tragic Hero is roughly 30 minutes in length from front to back, but with its sharp melodies and aggressive hooks, it feels much longer. Normal Fox—comprised of Fredericksen, Trae Titus, Spencer Fox and Jacob Sveum—rides on raw emotion, whether it stems from love, regret or victory. Although Normal Fox occasionally experiments with different styles, the album's best moments are those which stay true to traditional pop-punk.
The disc comes to a close with its sole ballad, "Common Sense," with Fredericksen calling out repeatedly, Who says you can't live forever? All in all, Normal Fox's strong power-chord choruses will stick in your head for days.
For more information on Normal Fox, find them on Facebook and Bandcamp.