Uncle Dave Macon Days, coming up July 10–12, has been a Murfreesboro tradition since 1978, when the first festival was held on the Square. It replaced 1977's Homegrown Days, and this time the name stuck. It was the brainchild of Jesse Messick, the owner of Martin Rexall Drug Store, with help from Macon's grandson, Ramsey Macon. The first festival lasted only a day, part of which was rained out, and was supported by donations of $25 each from some of the local merchants. Messick and Macon just wanted to commemorate the musical legend who had sometimes sat picking on the steps of the Rutherford County courthouse—and so they did. But the festival was only just getting started.
It was in 1982 that Gloria Christy, the outgoing festival director for many years now, first got involved. She was good friends with Messick, who asked her to help him put together a display of old photographs to display at that year's Uncle Dave Macon Days. After attending, however, Christy was hooked.
"I was fascinated by the talent—and by the authenticity," she says. "People were literally coming out of the hollers."
She loved the music, as well as its history and impact on American popular music over time.
"The story wasn't being told," she says. "Interest in this music, and in saving rural culture, has come in waves." One wave hit in the 1970s, she says, and a lot of the banjo-picking contests that continue to this day emerged around that time. "They showcased the talent, and that's been passed on to the people who play now," Christy explains.
In a similar way, Christy herself is passing the baton of running the festival. This year, her son, Ben Wilson, is taking over the organization and day-to-day operations of putting this event together. Wilson's goal is to uphold the festival's traditions while also tweaking the format to put the emphasis of the festival where he thinks it belongs.
"Every year some of the members of the bands who come say they competed [at UDMD] when they were younger," says Wilson. "The Steep Canyon Rangers competed here as teenagers," he offers as an example. And it's on those competitions that showcase homegrown talent and raise up the players of the next generation that Wilson wants to shine the biggest spotlight. So this year, he's brought in a full-set show at 7 and 8 p.m. on Friday and Saturday. And after those shows, which he hopes will draw the biggest crowds, the championships for the day's contests will take place. Friday will feature the band and jug band finales, while on Saturday the night will end with the bluegrass, old-time and banjo championships.
"The competitions are the heart of the festival," says Wilson. He hopes the folks who come out for the big-name bands will stay to see the talent that comes together for Uncle Dave Macon Days.
And of course Uncle Dave Macon Days has a lot more than music, too. It takes place on the grounds of historic Cannonsburgh Village. While demonstrators and competitors showcase the history of our region's music, attendees can see the physical history of the historic homes and buildings of Cannonsburgh and watch demonstrations of blacksmithing in the village's working forge. On Sunday, there will be a car show from 8 a.m. to 1 p.m., and, of course, there will be plenty of good food available for guests.
Day passes for Uncle Dave Macon Days cost only $10, and a three-day pass to attend the whole festival is $20. Children under 12 can attend the festival for free.
This year's Uncle Dave Macon Days, to be held July 10–12, will be star-studded, drawing some of the finest bluegrass artists in the country. The Murfreesboro Pulse talked to some of the musicians about their musical pasts, their new albums, and their upcoming time in Murfreesboro.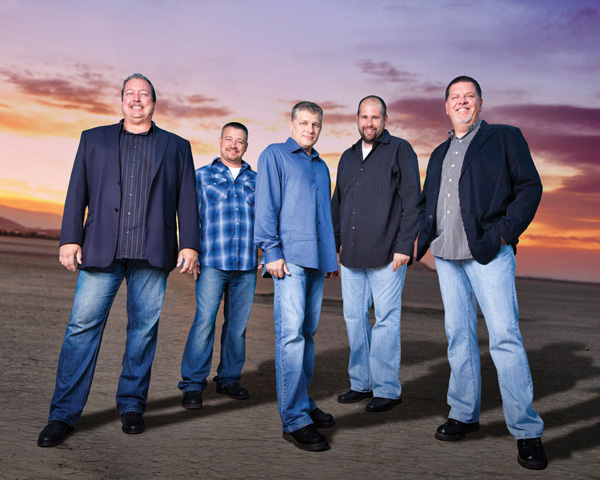 Russell Moore and IIIrd Tyme Out, 7 p.m., Friday, July 10
"Uncle Dave Macon still influences the music we play today," says Russell Moore. And Moore would know—he's been part of the bluegrass and old-time scene since he was 8 or 9 years old, he says. That's when his cousins first introduced him to bluegrass by inviting him to a festival in southeast Texas. "I was intrigued by the jam sessions, where you could get right up close to the performers," he says. By age 11, with the help of his mom's LP recording of the Osborne Brothers, he had decided to learn the guitar. "I was committed," he says. "I wanted to move people with music like they did." At age 15, he joined his first band.
Moore has been with IIIrd Tyme Out since 1991, and Moore says the makeup of the band is now the best it's ever been. Each player's strengths add up to an ensemble he's excited to record and play with, he says—and he's excited about their latest record, which will be released soon. The first single from the record, "Brown Country Red," reached the top of Bluegrass Today's Top 20 Songs chart for the month of June. The material from the album, says Moore, is what fans have come to expect from IIIrd Tyme Out: a mixture of traditional, contemporary and plain out-of-the-box offerings. "Some of the songs aren't even technically 'bluegrass,'" he says. "We just throw in the kitchen sink. There's a little bit of something for everybody, but we're still holding true to our roots."
Moore has participated in Uncle Dave Macon Days before, several years ago: "It was a great time—a wonderful production," he says.
One of Moore's earliest recollections of Uncle Dave was hearing his song "Rockaby My Fair Jane" being played bluegrass-style at a festival in Louisiana. He still considers Macon hugely influential, both in his interaction with Bill Monroe and in his songs that are still played today.
"We always try to arrive [for a festival] in time to mingle and listen to the other bands—they're our peers and friends," says Moore. "We try to take in the whole event. We're excited to be celebrating Uncle Dave Macon, his music and legacy, and his connection to bluegrass."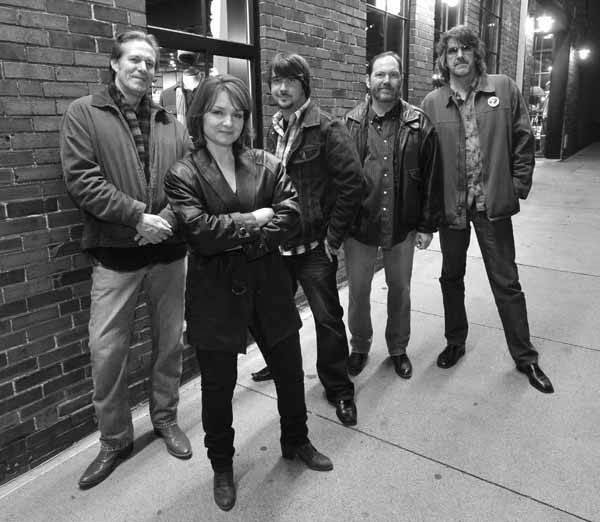 The SteelDrivers, 8 p.m., Saturday, July 11
"I love Murfreesboro, and what it stands for," says Gary Nichols, lead vocalist of the SteelDrivers. "It's a beautiful area, and there are a lot of people there who love the earth."
He's really looking forward to Uncle Dave Macon Days, not least because of the opportunity to hear some of the other bands playing, he says. "I love playing festivals."
Nichols has been with The SteelDrivers, a five-piece bluegrass band based out of Nashville, for five years. He joined as guitarist and lead vocalist of the group after the departure of Chris Stapleton. Those were big shoes to fill, says Nichols, who was already a big admirer of Stapleton.
But music isn't new to Nichols. He was in his first band and around age 5 or 6—and played his first gig around then, too. At first he just played covers—one of his first memories is of belting "Elvira" at the age of 2—but songwriting followed soon after.
"There's something in my head that wants to get out," says Nichols. He's never wanted to do anything other than music. Fortunately, he had musicians on both sides of his family, and his mother gave him his first instrument, a ukulele, when he was just 11 months old.
After joining The SteelDrivers, says Nichols, "I felt like the new guy through Hammer Down." Over the years he's gotten more comfortable with his place in the group. It's with their newest record, The Muscle Shoals Recordings, that he finally feels "100 percent myself" as part of the band. With five songwriting credits on the 11-track record as well as a contribution from his longtime friend Jason Isbell, Nichols says that, of all the music he's been part of, this is what he's most proud of.
One of the songs on The SteelDrivers' new record should have particular resonance for Murfreesboro citizens, since it takes its theme from one of the town's biggest historical events: the Battle of Stones River. The tune, "River Runs Red," tells the story of the New Years' night before the battle, when the Northern troops' band played "Yankee Doodle Dandy" and the Southerners responded with "Dixie Land," ever louder, throughout the night—but at dawn, the two joined together for a rendition of "Home Sweet Home." The tune, co-written by fiddler and vocalist Tammy Rogers, is one of Nichols's favorite songs from their new record.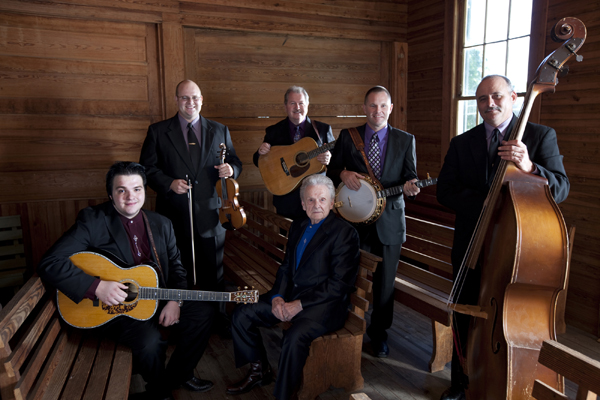 Dr. Ralph Stanley and the Clinch Mountain Boys, 8 p.m., Friday, July 10
"The Stanley Sound is its own kind of music—it's very rare," says Nathan Stanley, grandson of bluegrass legend Dr. Ralph Stanley and lead singer and rhythm guitarist of the Clinch Mountain Boys. The Stanley Sound is exactly what listeners should expect from the Clinch Mountain Boys, too—old-time bluegrass and gospel with Dr. Stanley's own particular flair.
Nathan has been learning from his famous grandfather practically from the cradle—he made his first public appearance at his grandfather's side when he was only 2 years old and played the spoons on the stage of the Grand Ole Opry. "I had no idea how important that stage was, of course," he says. But he was with his papaw, and that's the only place he ever wanted to be. "He was the only father figure I ever knew," he explains. Nathan's been touring with his grandfather ever since, playing as many as 200 shows a year. From the spoons, he graduated to the mandolin at around age 10 and was officially hired to play in his grandfather's band. At 15, he assumed his current role as lead singer and switched to playing rhythm guitar. He's released several solo records as well—and he's only 23 now.
Together, the two Stanleys have just released their latest record, Gospel Favorites.
"Gospel music is our favorite music to sing," says Stanley. They've recorded some old favorites, as well as several new songs. Meanwhile, the Clinch Mountain Boys are doing better than ever. "They're a wonderful band—there's more unity now than there ever has been," he says. That helps when the band plays almost every weekend—though the Stanleys always head to Coeburn, Va., to rest at home during the week.
Now aged 88, Dr. Ralph Stanley will have been in the music business for 70 years in October of this year. "He's an iconic musician," says the younger Stanley, a fact that is certainly undeniable. His grandfather, notably, will perform at Uncle Dave Macon Days, probably coming onstage about half an hour into the Clinch Mountain Boys' set. "I'm honored to be coming to the festival. I've heard so much good about it," says Stanley. The band will also be signing autographs and giving away a signed guitar at the end of the night to one lucky festival attendee who purchases a copy of their new record.
For more information on this year's Uncle Dave Macon Days Festival, including the full schedule, visit uncledavemacondays.com.
>>> UNCLE DAVE MACON DAYS 2015 SCHEDULE:
Friday, July 10
Main Stage
10 a.m. Uncle Dave Daze Band
1 p.m. Competitions: Dulcimer, Dobro, Harmonica, Begining Instrumental
4 p.m. Tommy Jackson (Rocky Top Review)
5 p.m. Competitions: Jug Band, Uncle Dave Macon Free Wheelin', Macon Doubler Fellowship
6:15 p.m. Colors and Pledge to the Flag
7 p.m. Russell Moore & IIIrd Tyme Out
8 p.m. Ralph Stanley
9 p.m. Competitions: Jug Band
Dixie Dew Drop Stage
10 a.m. Mid-State Cloggers
1 p.m. Hillary Klug & the Dixie Dewdrops
2 p.m. Uncle Dave Daze Band
3 p.m. Competitions: Singing, Blues Singing
6 p.m. Mid-State Cloggers
7 p.m. Haint Hollow Hootenanny
8:45 p.m. Robert Eskew
9:40 p.m. Grasstime
Saturday, July 11
Main Stage
10 a.m. Competitions: Buck Dance (Junior, Adult And Senior), Clogging (Junior, Adult And Senior)
1 p.m. Competitions: Fiddle, Old-Time Banjo, Old-Time Band
4 p.m. Competitions: Buck Dance Finals (Junior, Adult and Senior), Clogging Finals (Junior, Adult and Senior), Fiddle, Bluegrass Banjo, Bluegrass Band, Old-Time Banjo, Old-Time Band
7 p.m. Hog Slop String Band
8 p.m. The Steeldrivers
9:30 p.m. Competitions: Old-Time Banjo Finals, Bluegrass Banjo Finals, Bluegrass Band Finals, Old-Time Band Finals
Dixie Dew Drop Stage
9:30 a.m. Hillary Klug & the Dixie Dew Drops
10:30 a.m. Competitions: Guitar, Fiddle, Mandolin, Bluegrass Banjo, Bluegrass Band
1 p.m. Mid-State Cloggers
3 p.m. Hillary Klug & the Dixie Dew Drops
4 p.m. Greg Reish
5 p.m. Robert Eskew
6 p.m. Robyn Taylor
7 p.m. Glade City Rounders
9 p.m. Greg Reish
10 p.m. Open Mic
Sunday, July 12
Main Stage
1 p.m. Hymns Led By Andy Collins, Followed By Message
2 p.m. 3 Point Hitch
4:45 p.m. Kristina Craig & Exit 148
6 p.m. Larry Cordle & Lonesome Standard Time