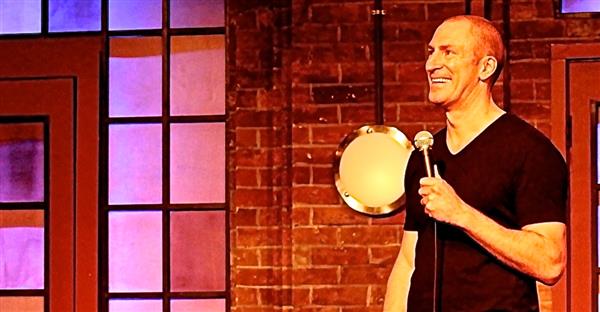 Stand-up comedian and Cash Cab host Ben Bailey is set to perform at MTSU's Tucker Theatre on Friday, Sept. 4, as a part of the university's Week of Welcome.
The Bowling Green, Ken., native is known for his time on Discovery Channel's game show Cash Cab, on which unsuspecting taxi passengers answered trivia questions for cash prizes while traveling to their destinations. But Bailey has been performing standup long before his time as a game show host.
He moved to Los Angeles to pursue an acting career, but he could only find work answering phones at the famous Comedy Store on the Sunset Strip. One night while sharing stories in the green room with some of the performers, he impressed a local booker and was invited to perform the next weekend. Bailey, who had never done stand-up before, reluctantly agreed and soon caught the comedy bug.
"I got a couple of laughs right out of the gate," Bailey told the Pulse in a phone interview. "Nothing huge, but enough to make me go, 'All right, this is it. This is what I'm gonna do.'"
His stand-up career soon started to gain traction, and he appeared on shows like Comedy Central's Premium Blend and NBC's Last Call With Carson Daly. In 2005, Bailey auditioned to host Cash Cab, and after five callbacks, a background check and New York City taxi driver's test, he was ready to hit the streets of NYC. The show ran for six seasons, with Bailey picking up two Daytime Emmys for "Outstanding Game Show Host" in the process.
Since the show went off the air, he's toured, hosted several shows and partnered with grocery chain Aldi for a series of "Cart Smarts" shorts that have racked up almost 750,000 views on YouTube in just two weeks. He's just recorded a new stand-up special, Ben Bailey: Live and Uncensored, and the series' cab can now be found at his New Jersey home, which is also where he plans to launch the next chapter of his career.
"I'm getting geared up to basically run a (production) studio out of my house and shoot all kinds of different things," Bailey said. "Web series, shorts, Vines, sketches, crazy Cash Cab videos, a couple of podcast ideas, there's a feature and there are two long-format TV series . . . I'm just gonna do all of it now and put it up and see what happens. Maybe people will go look at it and say, 'Oh my God, this is terrible. What is this?' but at least I'll have done it and posted it and gotten it out there."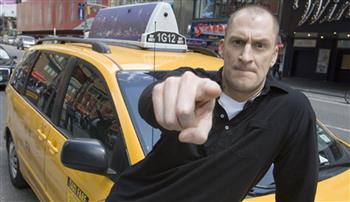 This newfound independence has given the 44-year-old comedian the freedom to develop projects he wants to pursue, including recording music with his group the 3B Band, without relying on big-budget studios.
"It's just become clear to me that I don't have to wait for someone to say 'yeah, we'd love for you to make these for us,'" he said. "It's so different that I have a hard time adjusting my mind to that, I don't have to go and try to sell things anymore. I can just make my own content. It's amazing."
Even though he's prepping his own productions, Bailey has no intentions of quitting stand-up. While he loves the world of TV and film, he says nothing beats the feeling of interacting with a live audience.
"I really love working on TV and film because everybody's so together in the goal of making something great. . . . whereas (with) standup there is no everybody, it's just you," he said. "But nothing's more instantly rewarding than standup is. To get the crowd's feedback, to get the rush of that, they're just very different in my mind."
Bailey's Murfreesboro performance won't be the first time the comedian has visited Middle Tennessee, as he sees family in Columbia, Tenn., quite often. He even has a favorite spot to visit when he's in the Nashville area, but sadly, it's changed a bit over the past decades.
"I used to go to Opryland (theme park) when I was a kid, and then they just closed it," Bailey said lightheartedly. "[Now] it's a pretty cool mall, but where are the roller coasters? It's like the end of Vacation if the park just wasn't there."
As for what fans can expect at his Week of Welcome show, Bailey's live act is a bit different from his hosting gigs. He'll mainly be focusing on material from his upcoming special, as well as some bits tailored for a college crowd.
"It won't be Cash Cab," Bailey said with a laugh. "I won't be up there asking trivia questions, and I will probably not be as clean as they expect me to be."
Ben Bailey will perform at MTSU's Tucker Theatre on Friday, Sept. 4 at 7 p.m. All current students get in free with their MTSU ID.