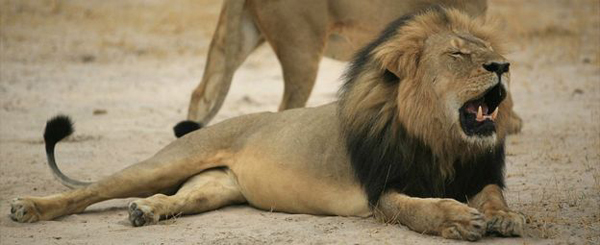 The Train Daddy is back with the Pain Train—this isn't Thomas and Friends or the little engine that thinks he can, no, this Train will Uptown-Funk you up, destination Sexy Town. All aboard! As always, I bring sports knowledge, life lessons and politically incorrect talk to you, the loyal reader.
I believe I have an understanding of how my articles are perceived after years of feedback from you, the people of the 'Boro. Most of my readers look at me as they look at Donald Trump; you never know what I am going to say. But agree or disagree, my words entertain you, the reader, and bring me much satisfaction as a writer. Not long ago I received an email from a reader who had nothing more to say than "The Train Daddy is nuttier than squirrel crap!" Hey, you can't please everyone and negative comments are part of the gig, even though I loved the squirrel crap comparison. But every negative comment brings me two positive comments. This combination of entwining sports with social issues and politics is like combining homemade biscuits and country ham and then slopping gravy on top . . . simply delicious!
Let me ask you a question. Is big-game hunting a sport? Well, I don't much care for it, even though I am an avid supporter of hunting and the NRA; a gift card from Bass Pro will make me squeal like a girl. I would never hunt game for sport. I only kill for meat or kill nuisance animals. Nothing wrong with killing the threatening, excess coyote or wild hog population, a problem city folk have no clue about. But seeing majestic lions, elephants, buffalo, leopards and rhinoceros killed for a trophy or entertainment pisses me off. I think what tickles my pickle even more than that is America's complete outrage over the death of Cecil the Lion. We live in a time in America where the death of a lion 8,300 miles away causes more outrage than sanctuary cities here in America or Planned Parenthood illegally selling human baby body parts. I guess Cecil the Lion just had a bigger heart than all those aborted babies. But don't all lives matter? Democratic presidential candidate Martin O'Malley thought so, but then apologized for saying so. Martin recently stated "Black lives matter, white lives matter, all lives matter." After stating the obvious truth at a conference of mostly black liberal activists, O'Malley was booed off stage, and later apologized. Some say he was downplaying the importance of the black lives matter movement by stating all lives matter. I say "all lives matter" with true conviction in my heart and that's all I have to say. I don't know the ratio of nuts from crap when talking about squirrel turds, but this country is nuts sometimes.
So enough of all that mess, let's talk fantasy. I am not talking about two women at once or a Game of Thrones novel, I am talking about fantasy football. The NFL season kicks off Sept. 10, when the Patriots will host the Steelers. Tom Brady, you shouldn't have destroyed that phone, homie! Most fantasy drafts will take place a couple weeks prior to the kickoff of the NFL season. Most leagues use online sites as a base, the most popular being NFL.com, Yahoo Sports Fantasy or CBS Sports. Some do their drafts online at a set time. The more intense fans will usually do a live draft at a location with a group of 10 or 12 players. It's no easy thing getting 12 people together at a set time, but it is well worth the effort. The Train Daddy Mafia league is entering its seventh straight year, a 12-team league with nearly all original members, something I cherish as the commissioner of the league (and a shout-out to Hunter Shank, last year's Mafia champion). Fantasy football is easy as long as you love football and study the game. It is easy to place in the top four every year if you follow my rules. My No. 1 rule has always worked for me: for your first two picks, always take two running backs, being a standard league. Some disagree with me, but the position is slim pickings always, and depth at running back is a must. Besides that, study top position charts and do at least three mock drafts online. Also make a list of 10 rookies at every position that you think will break out, and that alone will give you an advantage over the idiots in your league. Make sure you know which star players have switched teams during the past off-season period and what kind of system they will be thrown into. That's it. Fantasy football is fun and simple—a little trash talk and some studying, and you're ready for a season of fun.
Let's wrap this thing up with some Ronda Rousey talk. The 28-year-old Californian and female fighter is unbeatable, she is sexy and she is, without a doubt, one of the most relevant characters in the sports world right now. She also does a little acting, starring in The Expendables, Entourage and one of the 100 Fast and Furious movies. Stars like LeBron James, Aaron Rodgers, Kobe Bryant, Sylvester Stallone and The Rock all wished her luck prior to knocking out Bethe Correia. The formerly undefeated Brazilian was defeated on her own turf in Rio de Janeiro recently, and it was bittersweet for Ronda. Bethe Correia was talking a lot of trash, slamming Ronda's character and even her family. Correia stated she hoped Ronda wouldn't commit suicide after she beat her, a low blow considering Ronda's dad committed suicide. But Ronda got the last laugh, knocking the cocky beastly-looking woman out in 34 seconds. Ronda's last three fights, combined, equal only 64 seconds, all first-round knockouts. Rousey dedicated the fight to "Rowdy" Roddy Piper, the wrestling bad boy who passed away a day prior to the fight and from whom Ronda's nickname originated. Rousey has stated she plans on retiring undefeated and, looking at the field of women left, she looks to be on track. She has defeated all of the Top 5 in her class, and unless some young pup comes along in beast mode, no one can stop her. I respect her and am glad to see such interest in women's mixed martial arts. There just is no competition. Come on, ladies, I would like to see a Rousey fight go at least past the first round.
Thank you to all my loyal readers. The 5 F's: Faith, Family, Football, Food and Friends; live by that and life will reward you. Football is ready to kick off soon. Look to the next issue for an all-Tennessee Titans breakdown, and lead us to the Promised Land, Marcus Mariota!