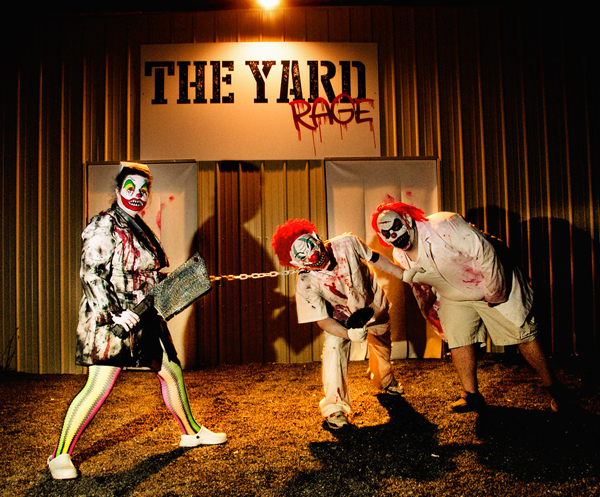 It's October. That means that Halloween, one of the best times of the year, is stealthily creeping in this direction. Horror fans seeking an advance adrenaline rush can find it just outside of Murfreesboro at Auburntown Asylum, open every Friday and Saturday through Oct. 31. A journey up Highway 96 will be worth your time this season; in addition to the 20,000-square-foot main attraction, the Auburntown Asylum also offers an outdoor maze.
While some assume that the revenue a haunted attraction brings in during its brief operating season is easy money, Asylum owner Dana Chapman says running an attraction like this is nearly a year-round, full-time job, with a building and sets to be prepared, actors to recruit and train, plenty of legalities and liabilities to keep in mind, advertising and promotion, and lots of other responsibilities and expenses.
Here, Chapman talks a bit about the behind-the-scenes workings as a successful haunted-attraction operator.
Murfreesboro Pulse: When did you first have the idea to open a haunted attraction?
Chapman: I started my first haunted house business in 2009; however, this asylum in Auburntown is my 2014 creation.
How much work did you have to do to the abandoned building in Auburntown to transform it into a haunted house that would attract people looking for a scare and to be entertained?
It took me six months to finish it. We actually bought this place. I thought it looked like an asylum hospital. I had to build all the walls, paint them, bring all the products in and then hook up the sound and do all the lighting.
What was the summer like as you were preparing for the opening of your attractions?
It was very busy. We worked very hard for our haunted attraction to be very competitive and reach horror fans' expectations.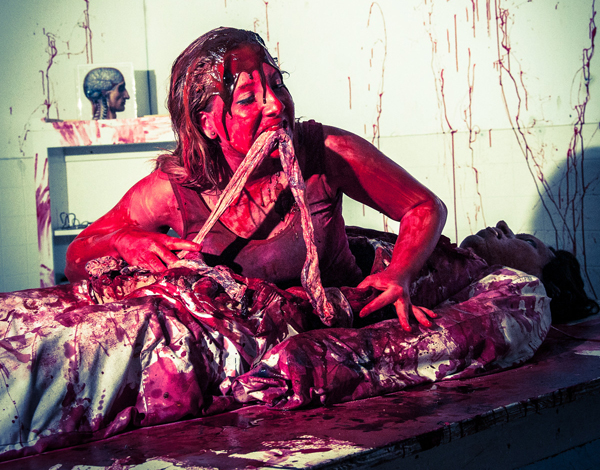 What is your favorite part about your business?
Creating the scares and special effects is a favorite part of my business. Coming up with new scary ideas and putting them into action is our priority. Blooding, making the dead bodies; we order latex foam bodies and put nylon on them so we can paint the face.
What is the most challenging part?
The challenging part is to get the word out to everyone about the location. Promoting, advertising was the hardest part.
What is your advice to the small-business person or aspiring entrepreneur?
Check all your codes before you do anything. Like the fire codes, the Fire Marshall and your business licenses. These are the most important aspects before you enter this field, because it can be dangerous.
Auburntown Asylum is located at 776 Poplar Bluff Road E. For more information, visit auburntownasylum.net.