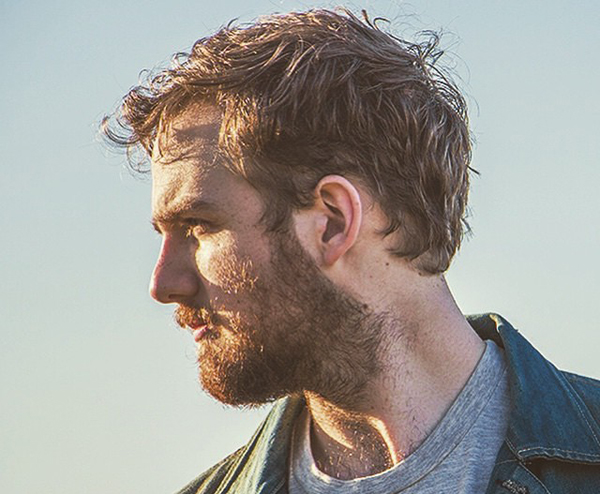 A few months ago, I was advised to check out a band named firekid at Hotel Cafe in Los Angeles. I was blown away by the winsome, folksy vocals and fingerpicked guitar mastery emerging from within the calm demeanor of Alabama-born Dillon Hodges, who fronts the newly signed Atlantic Records act. I was drawn to the musician's kind demeanor, Southern vibe and unselfconscious fusion of bluegrass, country, R&B, electronics, soul and more.
At the age of 17, in 2007, Hodges became the second-youngest winner of the National Flat Pick Guitar Championship. He then recorded an EP and a full-length album before attending the University of North Alabama and developing a love for many different styles of music. Hodges now lives in Nashville, though he and his firekid bandmates spend more time on the road than at home; they're touring with Nashville-based Moon Taxi (a personal favorite of mine) this fall, debuting their self-titled album, produced by Sam Hollander and Josh Edmondson. Fans of organic music that isn't easily categorized—take, for example, Hodges' anthemic, timeless-sounding bluegrass/folk/gospel crossbreed "Die for Alabama"—will appreciate Hodges' genuine approach and the diversity of influences he and firekid so seamlessly blend into their forward-looking but folk-rooted sound.
You can catch him at the Muletown Music Festival Oct. 3 in Columbia, Tenn. (muletownmusicfest.com)
Murfreesboro Pulse: How has touring the country been going?
firekid: We've had a week and a half off in between touring before our fall tour, so it's been good. We've had a chance to tweak the show and work on some merchandise-booth things, eye candy, decorated a drum head, things we've been talking about doing.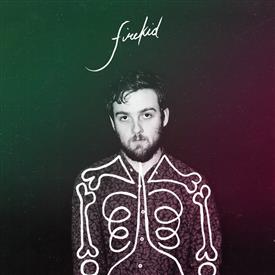 What has been your favorite show on this tour so far?
We recently played in Minneapolis and it was a sold-out show in a beautiful theater and the crowd was insane. It was the second time we played Minneapolis; the other was with Michael McDonald in the Minnesota Zoo, which was also an amazing and weird show.
What kind of sound can fans expect when listening to this new album?
When people hear the record, one of the things they'll notice is the guitar playing and the bluegrass background on the record. [A lot of] the instrumental is pop-leaning, but when you hear the guitar solos, it sounds like a bluegrass guitarist playing over it, so I was able to draw from all my influences in the pop-song element, or more bombastic influence, and more rootsy guitar playing.
What do you think you took from the South as far as the music you make now?
I'm from Alabama, and it has this legacy. There are all kinds of studios there, and great artists who recorded in them like Bob Dylan, Aretha Franklin and others, and it's a world I didn't even know existed until I was in high school. I was immediately drawn into the singers that were from there and I started finding my voice from the soul singers that came through the area. I grew up going to this jazz festival in Florence, the W.C. Handy Music Festival, every year, and that's really when I started going out and playing 6 or 7 times, and it was all based around the sound of W.C. Handy and it got me more into jazz and blues. [I love] "When a Man Loves a Woman" by Percy [Sledge]; his voice is just amazing. He was actually born right where I was born.
You probably get this a lot, but where did the name firekid come from?
When I grew up playing bluegrass when I was 11, I was playing with people all older than me.  . . . so they always called me "The Kid" or "Kid," so that was my name. Someone said that my music was fire one time and that stuck.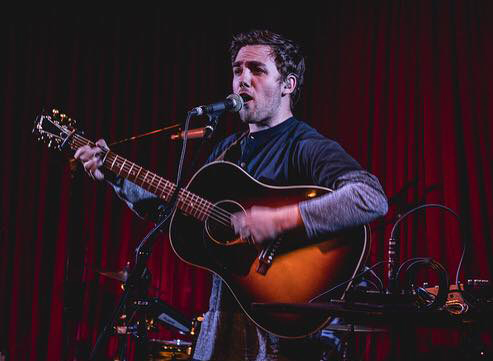 How did you begin touring with Moon Taxi?
Moon Taxi is also from Alabama. We put on a few shows with them, and just the first few shows we played with them, we thought they were amazing. I wanted them to know how much we thought of their music. I heard them say one night that they needed a disco ball for their show, and my drummer and I went and bought one one night and left it for them. It helped break the ice and we've been friends with them ever since.
What do you love so much about playing music in Nashville?
I love the creative energy of Nashville, and so many of my friends are creative. My favorite part is all of my friends coming out to support you and also getting to do that with them, getting to be a part of the creativity here. The Basement still sticks with me as the most fun place to play, even when we weren't selling out shows, you can pack it out there and it still feels huge.
What are your favorite things to do in Nashville?
I love the Frist, Cheekwood and the Zoo. My favorite spot is Hattie B's in Midtown. I lived in Edgehill and enjoy my chicken.
For more information on firekid, visit firekidmusic.com or facebook.com/firekidalabama.