Think leafy greens . . . all types of lettuce, spinach, arugula, turnip greens, parsley, green onions. These are just some plants that you can grow right now. Successful fall gardens need close attention. You are combating the weather, water conditions, established insect populations and diseases.
In Murfreesboro, the average date for the first frost is Oct 13. Cool-season vegetables, which are what we are planting in the fall, are able to withstand frost at least two weeks after the first frost. However, it is possible to extend this date even further into the fall.
One way to do this and to combat the frosty nights is to build a coldframe. The coldframe is a simple structure that uses solar heat and sometimes insulation to extend the growing season. You have options for a coldframe to fulfill its purpose of capturing enough heat from the sun to allow the plant to continue to grow. Some people recycle plastic bottles, fill them with water and then place them near the plants or within the cold frame. The sun will heat the water during the day and the warm water will radiate heat throughout the night, keeping the killing frosts at bay.
If you have raised beds, it is very easy to add a coldframe. They can be as simple or as involved as you want. You do need to have the ability to let the bed vent during the day, if needed. I have topped a raised bed with an old storm window, then moved it slightly askew when venting was needed. You can build a frame and cover it with heavy clear plastic. Without an existing raised bed, construct an open bottom frame with a hinged top. Based on the day's temperature, you may need to raise the top so the plants inside aren't killed from heat.
Coldframes are the easiest and cheapest structure you can use to extend the growing season. Dependent upon your interest, space and finances, there are great resources in building your own hothouse or greenhouse. Here are some traditional resources:
"Hobby Greenhouses in TN" (PB1068 from UT Extension Service)
"Home Greenhouses and Cold Frames" (No. IP 822-34 from Penn State)
The Hobby Greenhouse Association is a nonprofit organization of gardeners in hobby greenhouses, window greenhouses and other indoor areas. hortsoft.com/HGA.html
For a non-traditional approach, review the website ziptiedomes.com, a family venture out of Buffalo Valley. I just met the patent owner and designer for the geodesic hub at the Wilson County Fair. Their PVC kit makes a cool-looking greenhouse.
Also, be sure you have the tomatoes out of the garden before the first frost. The frost does change the chemical makeup of the tomato for the worse.
Classes are continuing at the Rutherford County Farmers' Market. This is a producer-only market that is held on Tuesdays and Fridays from 7 a.m. to noon. Farmers' Market Education classes continue to be held in the Community Center at the Agricultural Park on John R. Rice Blvd. They are free and start at 9 a.m. Upcoming classes are:
Sept. 4 – Linda Lindquist, CMG: Using Herbs Around the Home
Herbs keep away pests, freshen the air and make great decorations.
Sept. 8 – Susan Welchance, Beekeeper Association: Winter Considerations in the Apiary
Learn how to prepare your bees for the cold weather ahead along with tips for maintaining healthy hives.
Sept. 11 – Mark Murphy, CMG: Organic Gardening II
Historical perspective on "how we got to now" and the divide between conventional and organic growers.
Sept. 15 – Tiffany Schmidt, Ext. Program Assistant: Crockpot Creations, Easier Than Ever!
Save time and money on these quick and easy meals for families on the go.
Sept. 18 – Carla Bush, Ext. Agent: Tips and Tricks for Freezing the Harvest
Freezing and the "how to" that results in the best quality.
Sept. 22 – Linda Lindquist, CMG: Eat Your Yard
Don't have room for a garden? Learn how to sneak fruit and vegetables into your home landscape.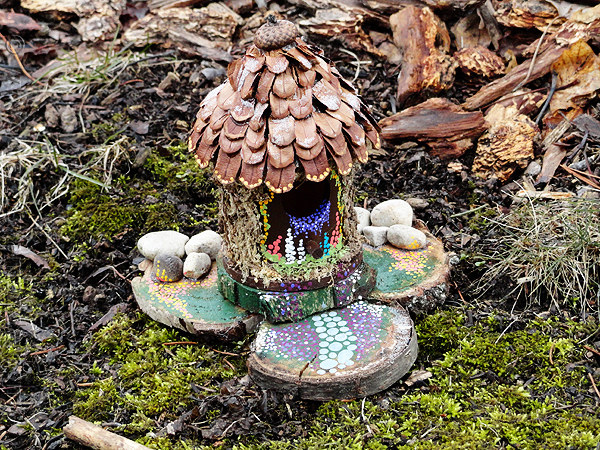 Sept. 25 – Barbara Mullins and Corrine Morgan, CMGs: Miniature Gardening and Fairy Houses
Bring a little enchantment to your backyard by creating miniature garden spaces. Perfect for containers and/or shade.
Sept. 29 – Carla Bush, UT Ext. Agent: Seasonal Eating Cooking Demo
Dishes made with the season's freshest, locally grown produce. Free recipes!
Oct. 2 – Polly Rooker, TWRA Biologist: Native Bees, the Unknown Soldiers
Learn about the more than 4,000 U.S. native bee species and what you can do to attract and support them.
Oct. 6 – Catie Beth Thomas, Nature Weaving
Want to learn about weaving? Bring any pieces of fabric, dried flowers or shells that hold a special place in your heart.