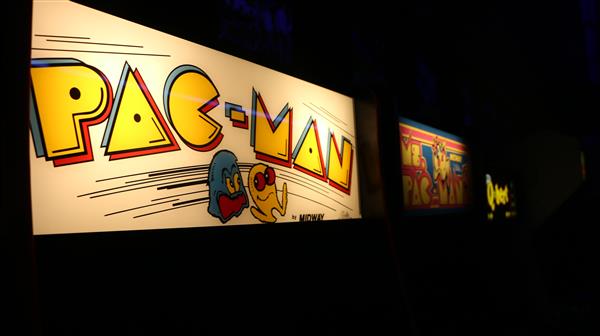 Growing up, I frequented an arcade at the Old Hickory Mall in Jackson, Tenn., just a short drive from my hometown. My mom would give me a few bucks and let me play Galaga, Cruis'n World, Whac-a-Mole and skee-ball to my heart's content (at least until I ran out of quarters).
Sadly, that arcade shut down when I was in elementary school and the only places even remotely close to matching its distinct sense of fun were Chuck E. Cheese's, the local bowling alley or the occasional CiCi's Pizza game room. While those public gaming avenues are still around, they've never really captured the magic a true gaming arcade can have on a child.
However, over the last decade, there has been a slow trend of growth in the arcade business. Small, independently owned arcades have been popping up in cities and suburbs around the country and holding their own against the Dave & Buster's and Chuck E. Cheese's of the world.
Murfreesboro's own Flashback Arcade is the latest outlet to join the arcade revival movement. It migrates away from the typical token-and-ticket strategy employed by most arcade chains and instead opts for a flat $10 all-you-can-play fee. It's like a buffet, but instead of helping yourself to mounds of General Tso's chicken or lime green Jell-O, you get as many rounds of Pac-Man, Donkey Kong or Street Fighter as you can muster.
Flashback is the brain-child of owner Brian Wood. After visiting Game Galaxy, a neighboring Middle Tennessee arcade located in Antioch, Wood decided to put together a business that would bring the same game-loving atmosphere to the 'Boro.
"We have been all around the country getting games for over two years now," said Jenna Ashley, who helps run the arcade. "We've got over 25 pinball and over 100 arcade (machines)."
After amassing their boisterous collection of games that includes everything from NBA Jam to Q*bert, they set out to find a space with enough room for the machines. Their River Rock Road location, which also houses Ashley's craft business, Gypsy, is a prime choice for this need, and is also a safe environment that parents can feel comfortable taking their children to. After all, arcades are prime spots for kids to fall in love with gaming or just have a fun weekend afternoon.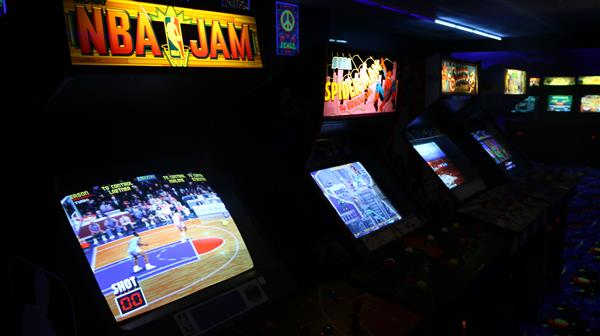 "[Brian] likes kids to have fun and be happy," Ashley said. "He likes to see smiling, happy faces."
But local kids aren't the only customers at Flashback. While it is primarily kids who take over the business' joysticks on weekends, the typical weekday crowd is made up of an older audience: lifelong gamers. College-aged and older gamers stop by Flashback to not only have fun, but also to relive some of their fondest childhood memories.
"It reminds me of when I was a kid," said first-time visitor Mike Moeller. "All these games, I played as a kid. It's pretty bad ass."
Just two months after opening, Flashback Arcade has begun to carve out its own niche as the ideal gaming spot for local parents, children, gamers and community organizations. You may have thought that the arcade age of gaming was beyond done, but as Jenna says, "Some stuff will always come back around."
For more information, find Flashback Arcade on Facebook.