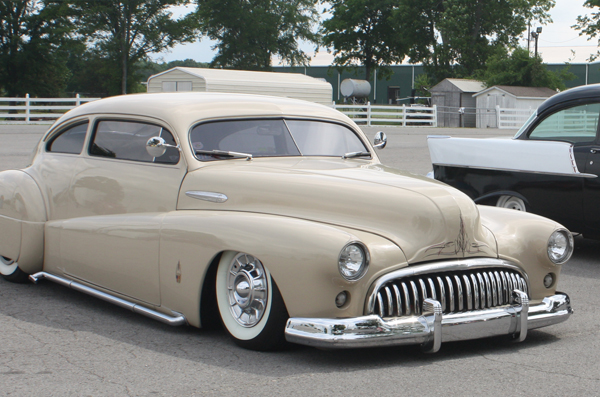 Redneck Rumble? What the heck is a Redneck Rumble?! After the first four or five years, Redneck Rumble promoter Tom "Scooter" Williams' stock answer became "you just gotta see it to believe it"; many of the Rumble's devoted fans will tell you the same thing. The name really came about through hot-rodders poking fun at themselves, and Williams really wanting to display those local builders' talents.
"Local hero Charlie Daniels sang A redneck ain't nothin but a working man, makes a livin' by the sweat of his brow and the calluses on his hand and that's where we come from," Williams said. "Hard work will build you a good life and a good hot rod! We've never shied away from being called a redneck, even though some folks want to use it negatively. Contrary to the West Coast's claims of being the only place on earth that hot-rodding takes place, the South has some great fabricators, engine builders and car builders. After all, NASCAR came out of moonshine runners' competitiveness with each other, so naturally those builders' skills started to turn up on the street."
Williams said the hot rod scene in and around Nashville had gotten pretty stale when he started the Rumble 10 years ago, and the term "rat rod" was not in everyone's vocabulary like it is today.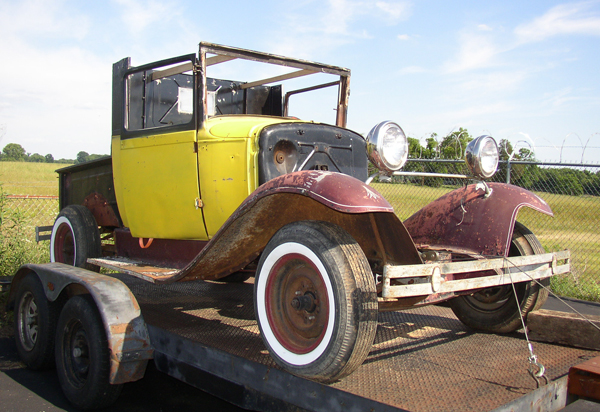 "When I started planning the Rumble, I had already been promoting motorcycle shows for a few years, and had been into old cars since high school, but was more into finding them, using them, selling them. One of my sponsors for the Spring Thaw bike show was a friend named Alan Mayes, who was editor of one of the chopper magazines. After he left the bike magazine and became editor of Car Kulture DeLuxe magazine and subsequently co-founded Ol' Skool Rodz magazine, I began writing for those publications, and during that time decided I needed to expand my shows to include hot rods, rats and motorcycles, so the Redneck Rumble was born."
The show is many different things to many different people. There are pure custom cars: cars that are more refined and have tons of custom touches like body modifications, shaved door handles, emblems, custom paint and interior, maybe a chopped roof line and are made for cruising. There are old-school hot rods with original 1950s parts that were made for nothing but going fast, the kind your grandpa likely had when he came back from the war. There are restored cars, and yes, even cars that make you stop and try to figure out what they might have been at one time. The thing about the Redneck Rumble is that no matter what they drive, the attendees all get it: it's the love of the build, the chase of the perfect part to finish up their ride, the friendships they have built over the years, the older generation passing on their knowledge to the younger guys that are learning to build. Many of the folks have connected over the years of attending the show, some have even formed car clubs from those friendships. People are literally coming from all over the U.S. and beyond to attend this show; last year there were folks from Canada, England, Japan, Australia and South Africa that came specifically for the show. The Canadian group even drove their hot rods.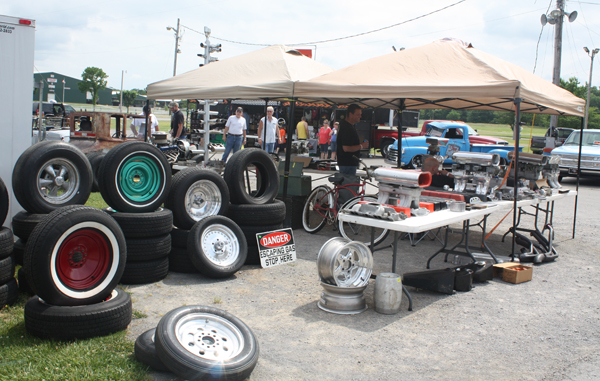 In addition to all of the show cars to drool over, there is a huge swap meet with all the parts you would need to build your very own ride, and complete vehicles ready for the road. There are tons of vintage items like old signs, Coke machines, jukeboxes, vintage clothes and more. There's always good food, and good music, with the likes of Alexander King and the Hatfield Bloodline (from Big Smo Show), the Corbitt Brothers, Jane Rose, The Crazy Aces and Zippy's Clutch. The show is topped off Saturday night with a demolition derby.
To conclude, Williams says "I would really like to say thanks to the folks behind the scene, especially my wife, Doris, who spends countless hours getting all the infrastructure set up that's needed to make the show go smoothly. All the things no one on the outside sees, she makes happen. To our staff who work long and tiring hours out in the heat, we thank you all and couldn't do it without you. And lastly, I want to say: if you like old cars, don't let the name scare you off—you gotta see it to believe it!"
The 2015 Redneck Rumble will be Sept. 19–20 at the James Ward Ag Center in Lebanon, Tenn. For more information, call (615) 364-1828 or visit bothbarrels.us.