There are not very many places to get fried fish of any sort in Murfreesboro, especially since Uncle Bud's went the way of the dodo bird. But the next time you have a hankering for fried fish, The Fish House & More on Bridge Avenue is definitely worth a visit. Their claim to fame is the one-pound fish sandwich, which you can get with whiting, catfish or tilapia, but they offer several other things, almost all of them fried. This is not a place to frequent if you are on a diet. But for good food in large quantities and at incredible prices, this place just can't be beat.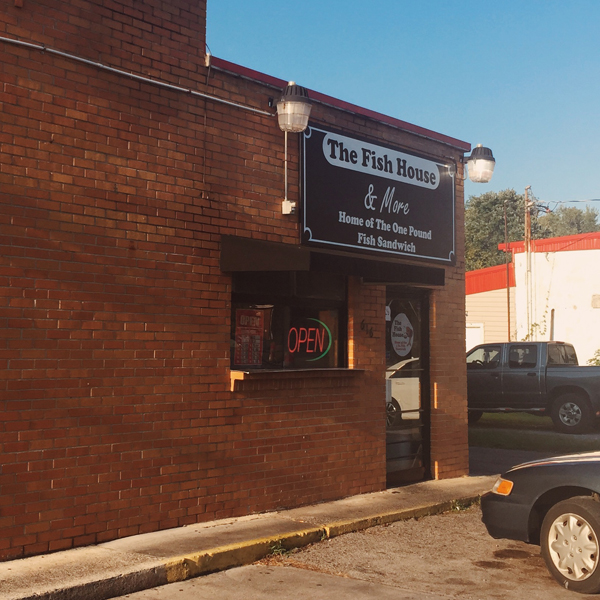 It's located in a small, unassuming building directly across the street from one of Murfreesboro's public housing complexes, but it's generally quiet and easy to get in and out of. There's not any inside seating, but when the weather is nice, there is a covered and screened-in carport with several tables and plastic chairs where you can sit and eat. Another good option, especially if you have children, is to take your food and head over to the Old Fort Park, where you can eat your meal and then relax as the kids burn off some energy on the playground.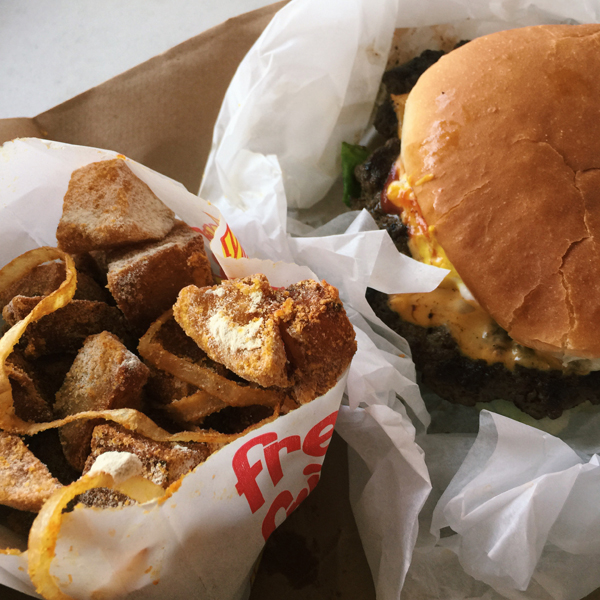 There's truly something on the menu for everyone, even for people who don't like fish. They also offer chicken fingers, handmade hamburgers, chicken wings, fried bologna and more. We were a group of four adults and one child, and we ordered an assortment: a one-pound whiting fish sandwich and fries, a half-pound catfish sandwich and baked beans, a cheeseburger and home fries, chicken tenders and potato salad and a hot dog and fries for the child. Each meal came with a drink and we threw in one of their fried peach pies for all of us to sample. All of this food was less than $40!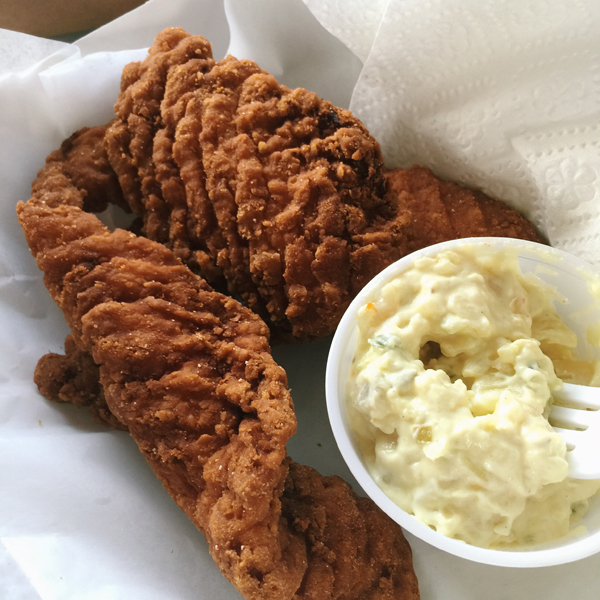 The food is all made to order and it was brought out to us quickly, contained in brown paper sacks and Styrofoam cups. The one-pound whiting fish sandwich, a monstrous pile of fried fish fillets sandwiched between two comically small piece of white bread, was honestly enough to feed two people with hearty appetites, though one very hungry Pulse editor finished it off with very little help. My husband had the catfish sandwich, which was full of plump fish and plenty big for one person. My cheeseburger was huge and wrapped in wax paper, it reminded me of the old Whataburger burgers that I ate as a child when the franchise was still in Tennessee and the food was still delicious. The home fries that I got as a side were chunks of fried potatoes with fried onions, tossed in what seemed to be a mixture of onion soup mix with other spices. They were very good, but you really have to enjoy onion flavor! The chicken tenders were large and made with quality meat, and the hot dog was deep fried.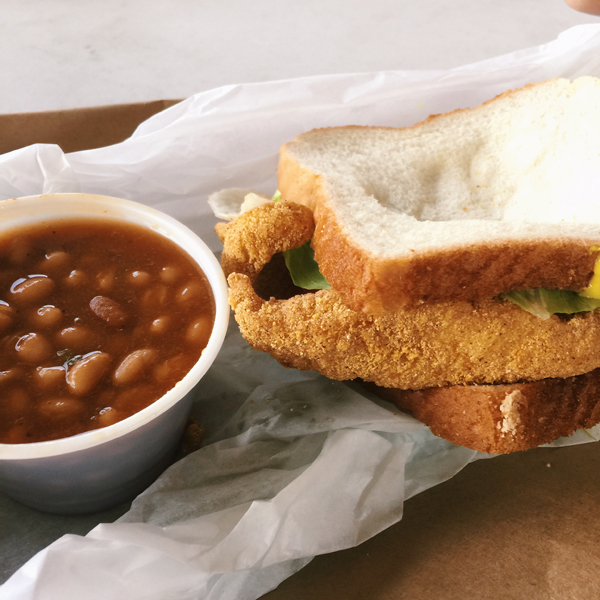 Their drink offerings included all the usual suspects: Coke, lemonade and the like. But they had two that stood out: Kool-Aid and peach tea. Where else can you get a huge cup of black cherry Kool-Aid with your meal? It's like being a kid again. I got the peach tea, and it was delicious. I would go back just for that tea alone.
So, the next time you are hungry and want good food that will fill your belly but not empty your wallet, head over to The Fish House & More. I promise you'll be happy you ventured off the beaten path and stepped into this unique Murfreesboro restaurant.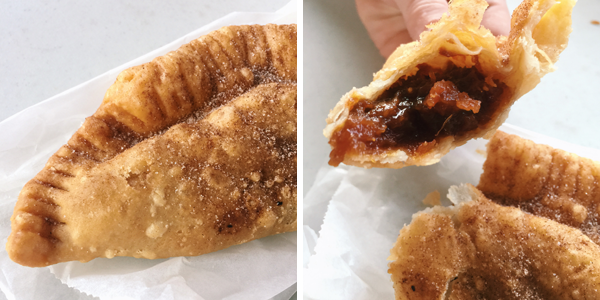 The Dish:
The Fish House & More
616 Bridge Ave.
Wed.–Thurs.: 11 a.m.–9 p.m.; Fri.–Sat.: 11 a.m.–10 p.m.; Sun.: 12–6 p.m.
1/2-pound whiting fish sandwich combo: $6.49; 1/2-pound catfish sandwich combo: $7.99; 1-pound whiting fish sandwich combo: $8.49; cheeseburger combo: $5.49; fried pie: $2.25
(615) 410-3265
facebook.com/fhandmore