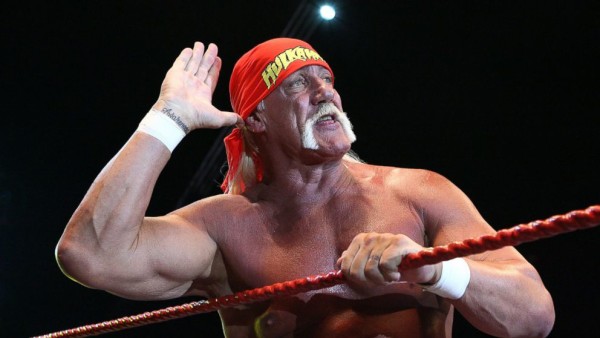 The Train Daddy is back with the pain, daddy, as always, bringing sports news, life lessons and politically incorrect talk to you, the loyal reader. Last issue I most certainly Uptown-Funked you up—well, this time around I will Karma, Karma, Karma Chameleon you, and I will come and go. Chameleons are strange little critters; one minute they're green, then black, then they're red, and then white. I imagine if we as humans had that ability, we could all just change color as we saw fit and then racism wouldn't exist, right? I am just saying, I doubt there are racist chameleons out in the wild; we could all learn a thing or two from a chameleon.
So what's going on in the sports world these days? It's football time in Tennessee. Big Orange! All you Titans fans! The Blue Raiders are not as sexy a shade of blue as the Titans, but MTSU still gets a marginal amount of my support. I can't wait for the NFL kickoff. It's like an itch on your butt when you're in a crowd: you want to scratch it so bad, but you have to wait.
Recently I bought a nice wood smoker to go on my porch, and it's time to smoke chickens, giant pork butts and sausages stuffed with white cheese. There is nothing better than friends and family over to watch a football game while the meat has been smoking with charcoal and wood chips for hours—it falls off the bone, my friends! It's the small things in life that make it wonderful; a simple day of no work or problems is enough to ease any mind. Calm down, people, and smoke some meat, invite friends and family over, pull out the lawn games and stoke up the fire pit. Make sure all of this revolves around Big Orange Saturday or Titans Sunday, and life is good! Remember the 5 F's and life will reward you: Faith, Family, Football, Food and Friends.
So let's get into the meat of the matter here. The Hulkster is under attack, being called a racist. The man known as Hulk Hogan has been a hero of mine ever since the days of my childhood. I have to come to the Hulk's rescue. As he stated in one of his many famous quotes "Negativity and Hulkamania—two things that don't go together."
Hulk Hogan, also known as Terry Bollea, is a 12-time World Wrestling Champ, and he helped transform wrestling into a global phenomenon. In the '80s and '90s Hulk was practically a demigod who could do no wrong; he was made famous by his catchphrases and his effortless ability to trash-talk opponents. "God created the heavens, he created Earth! He created all the Hulkamaniacs! Then he created a set of 24-inch pythons, brother!" But recently the now-62-year-old, still jacked up with muscle, is in the middle of a scandal, being called a racist. He recently appeared on Good Morning America, where an emotional Hulk talked about the circumstances surrounding his use of the N-word. The Hulk is also in a legal battle with Gawker Media, a gossip website, after they posted a leaked tape of Hogan having sex, and he is suing them for $100 million. Regarding the racism claims, Hulk stated he was upset over a situation with his daughter Brooke, and in a secretly recorded audio called her African American boyfriend the N-word. Hulk stated he had no clue he was being taped and was going through a very hard time, contemplating suicide after his divorce and the subsequent departure of his family. Hogan later stated, "I am not a racist but I should never have said it, it was wrong and I am embarrassed by it." He went on to say that it was a product of his childhood growing up in a poor part of Florida, and that his friends greeted each other with the N-word, the word was thrown around like it was nothing. Hulk's daughter and high-profile figures such as The Rock, George Foreman and even Dennis Rodman have come to Hulk's defense stating they know the man's true character, that he is not a racist.
The WWE has taken extreme action, and in my opinion the owner of the wrestling enterprise, Vince McMahon, is without a doubt a raging hypocrite. Hogan has been fired, and his image and name removed from the website's Hall of Fame. WWE has practically tried to make him disappear. Hogan described the decisions as "devastating." After 30 years of the Hulk making the WWE money and entertaining fans, Vince McMahon doesn't have the balls to stand up and admit people make mistakes, and is all but attempting to make Hogan disappear. It's ironic. Go to YouTube and watch a video from 2005 where, during a live TV broadcast, owner Vince McMahon goes up to popular wrestler John Cena and asks, "What's good in the hood?" Cena replies, "Just holding it down." Then Vince says, "Keep it up, my nigga." All of this also took place in front of popular African American wrestler Booker T, who looked pissed off at the exchange. Even though it was a scripted conversation, so they say, is that OK for Vince, but not for Hogan? Hulk later stated, "There can't be double standards, and you can't just use the word. Let's take it out of the dictionary. Lets not use it in rap songs or movies, I mean if it's unacceptable, it's unacceptable."
Hulk was secretly recorded, maybe even somewhat baited. He said some racist things about why he doesn't want his daughter dating a black man, and he said the N-word multiple times. So while none of that is excusable, his career and legacy should not be tainted because of it. A man's character should be defined by the life he lives, the people he touches and the good done, not by a mere statement made 8 years ago when times were rough for the Hulk. Imagine if all of us as humans had to have a tattoo of the most racist thing we ever said printed on our forehead. We all would walk around with a racist forehead, but that tattoo wouldn't define you; we all say and make mistakes, it's culture, it's our upbringing, it's society—every one of you knows that, so don't condemn the Hulk for what he has done. As the man said, "I fear no man, No beast or evil brother."
Alrighty, then! So the Train Daddy is rolling out the station. Marcus Mariota is ready to lead the Titans to the Promised Land and get the fan base hyped. I just hope it's not too rough of a transition for Marcus. It's no easy thing going from college to pros and being thrown into the signal caller position as a rookie. I don't even care if the Titans have a .500 record at the end, I care most about Marcus staying healthy, Marcus progressing and creating a rapport with the players the Titans staff has surrounded him with. If Marcus has what analysts call a solid rookie season, I promise we as Titans fans won't dwell on the record, but will focus on the prospects of the future. Train's out the station—choo, choo!